Most boxers stick to a few basic tenets when it comes to stance, breathing techniques, and throwing punches. But some fighters possess a unique set of skills that enable them to defy those conventions. They know how to deliver blows and can take it on the chin. Their movements, speed, and intelligence dictate the pace of the fight. These are the gladiators who have made boxing one of the most-watched sports on the planet.
We've taken the time to compile a list of some of the greatest boxers of all time. We'll cover their boxing style and the sweat-drenching moments that redefined their sports careers.
10. Harry Greb
Career stats: 108-8-3-1
KOs: 49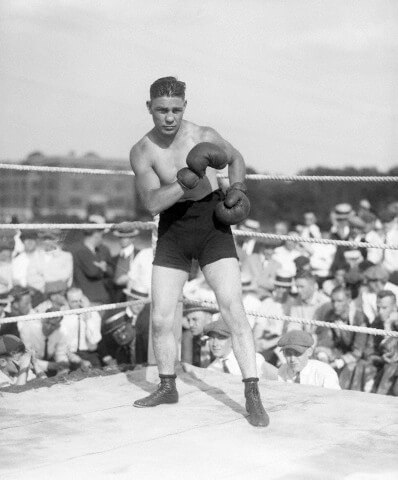 (Source)
Compared to other boxing careers on the list, Harry Greb's was relatively short. He was in the ring for 13 years, from 1913 to 1926. But during that time Greb left his mark on the sport due to his unorthodox "everything goes" boxing style.
Greb is the only fighter who won against Gene Tunney in 1922, a man who went on to beat the legendary Jack Dempsey and become heavyweight champion. For his part, Greb won the middleweight title in 1923 and successfully defended it six times. He is widely considered one of the greatest middleweight boxers of all time.
Harry Greb often fought outside his weight division. He would clash with heavyweights and light heavyweight boxers. He had an aggressive and swarming style, delivering a constant barrage of blows. Greb didn't have much in the way of knockout power, but he still managed to lock down 49 wins by KO.
Aside from his durability, Greb also had a reputation for being a bit of a dirty fighter and wasn't shy about using dubious tactics to score a victory.
9. Benny Leonard
Career stats: 89-6-1-3
KOs: 70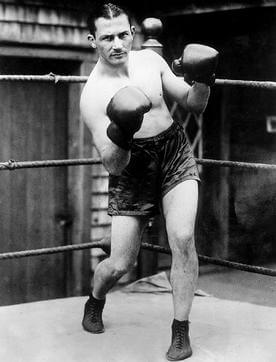 (Source)
Some boxers on our list were larger-than-life characters who left their mark in several professions. Benny Leonard was one of them and is considered one of the greatest lightweight boxers of all time. He was a fighter who had a unique ring career between 1911 and 1932. In addition to being a great boxer, Leonard was also an actor and a referee until his death in 1947.
He won the world lightweight title in 1917 and became the longest-reigning lightweight champion in history by recording 154 fights without defeat. He retired as a champion in 1925 before making a brief comeback between 1931 and 1932.
Leonard is considered a boxing legend due to his lightning-quick style. The fighter was known for being quick and cunning in the ring and for having the ability to deliver punisihing blows to his opponents. Of his 89 wins, 70 were by knockout, which puts him on our list of the greatest boxers of all time.
While he was unmatched in the lightweight category, Leonard didn't manage to get into the welterweight division because he was disqulified for hitting the champion, Jack Britton, when he was down. Sadly, Benny Leonard's boxing career ended with a loss to Jimmy McLarnin.
Leonard eventually went on to work as a boxing referee. In April 1947, he suffered a massive heart attack and died inside the ring at the age of 51.
8. Manny Pacquiao
Career stats: 62-8-2
KOs: 39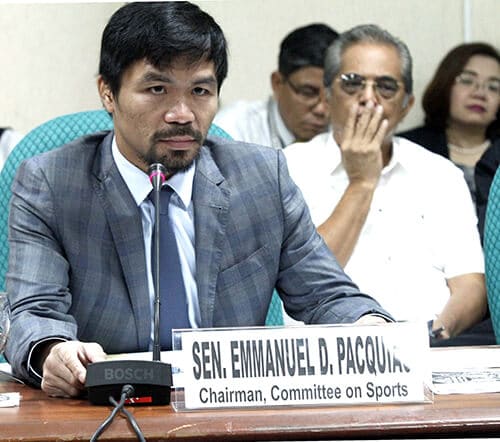 (Source)
Many sports fans, analysts, and commentators describe Manny Pacquiao as one of the greatest boxers of all time by ranking. With an exceptional ability to adapt to different environments and countries, Pacquiao is the only boxer who won a dozen major world titles in eight different weight divisions. Pacquaio's professional boxing career started in 1995 and ended in 2021 when he decided to run for president in the Philippines in 2022.
He is regarded as the best southpaw fighter of all time and the only boxer to hold world championships across four decades, from the 1990s to the 2020s. Also known as Pac-Man, Pacquaio succeeded in beating Oscar De La Hoya in 2008, Ricky Halton within six minutes the following year, and Miguel Cotto soon after.
Of his 62 wins, a total of 39 were by knockout. Pacquaio was on the receiving end of only three knockouts during his eight losses, and he drew only twice.
7. Floyd Mayweather Jr.
Career stats: 50-0
KOs: 27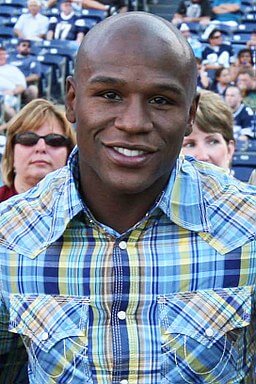 (Source)
Our next fighter features prominently on many lists of the top ten greatest boxers of all time. At the age of 23, Floyd Mayweather won one of his more memrobale fights when he beat the heavier and taller Diego Corrales. Mayweather landed 220 punches during the match and knocked Corrales down a total of five times. According to some fighting stats, Mayweather has the fastest hands in boxing.
His impact on the sport cannot be overstated. Mayweather's ring career started in 1996 and ended with his latest retirement in 2017. During that time was remained undefeated, winning all of his 50 fights. He also won several titles in three different weight categories. Mayweather is not just one of the greatest boxers of all time, he is also among the best paid. He became the first boxer to earn more than $1 billion from fighting, with an estimated $300 million coming from a single match against Connor McGregor, which is likely to go down in history as one of the more entertaining spectacles in boxing.
Mayweather's style of combat is predominantly defensive. He is regarded as a brilliant opponent with a fast and adaptable defense. However, some critics claim that he never reached the pinnacle of his boxing capabilities. Still, Floyd Mayweather holds 50 wins without a single loss, which is an incredible feat.
6. Roberto Duran
Career stats: 103-16
KOs: 70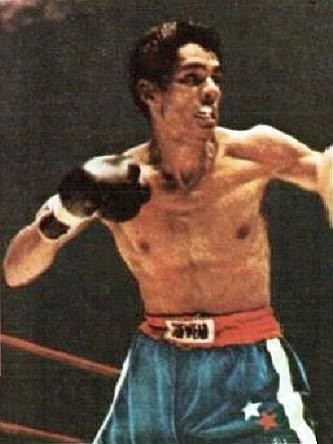 (Source)
As one of the world's greatest boxers of all time, Roberto Duran had 31 consecutive wins before he stepped into the ring with Ken Buchanan in 1972 for his first shot at the title. He ended up beating the defending champion to clinch the world lightweight title. His ring career lasted between 1968 and 2001. After Buchanan, he ruled the lightweight division for seven years. He was known among fans as Mano de Piedra, or Hands of Stone.
In 1980, Duran faced the most challenging opponent of his career, Sugar Ray Leonard. In their first fight, Duran managed to clinch the WBC Welterweight title by beating Leonard. But the rematch was a different story, and after Leonard gained a slight lead, Duran suddenly stopped fighting in what came to be known as the iconic "No Mas" match.
Nevertheless, Duran gained iconic status in the world of boxing. Throughout his career, he garnered over 100 professional triumphs which put him on the greatest boxers of all time list. Roberto Duran focused on an offensive strategy. He was a highly ferocious and intelligent boxer. Following a brief retirement after the Leonard match, Duran returned to the ring in 1989 and had one of his best matches against Iran Barkley, who he beat to capture the super-middleweight crown.
5. Sugar Ray Leonard
Career stats: 36-3-1
KOs: 25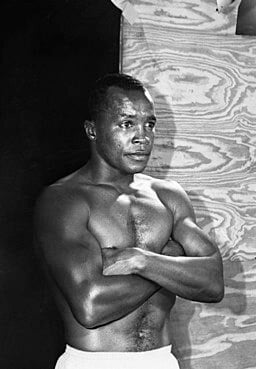 (Source)
Aside from his fierce rivalry with Duran, Sugar Ray Leonard is also known for a long career that spans 20 years (1977-1997). He was a lineal champion in three weight categories and a highly adaptable fighter. That's why many consider him one of the greatest welterweight boxers of all time.
He was also one of the Four Kings, a group of top boxers who fought each other in the 1980s. The other three are Marvin Hagler, Roberto Duran, and Thomas Hearns.
Aside from being a great entertainer, Sugar Ray Leonard had some of the fastest hands in the game. He managed to win the world welterweight title, light-middle, middle, super-middle, and light-heavyweight titles.
Leonard recovered from his loss to Roberto Duran and beat him in the famous "No Mas" rematch. He also triumphed in the third and final fight against Duran, which was held in December 1989. The two men who are the greatest boxers of all time eventually ended up becoming close friends.
4. Emile Griffith
Career stats: 85-24-2-1
KOs: 23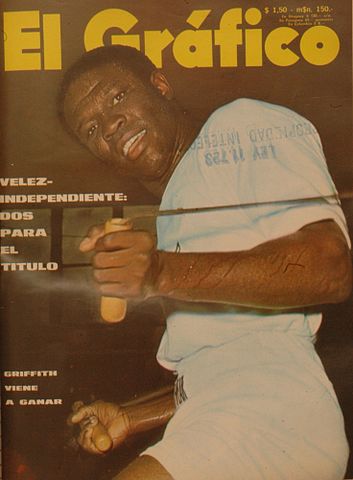 (Source)
Emile Griffith managed to get a hold of the world welterweight title twice and two world titles in the middleweight category. His career lasted from 1958 until 1977, with half of all his opponents in the top ten of their weight divisions. He fought and won against Nino Benvenuti and Luis Rodriguez but lost to Jose Napoles and Carlos Monzon.
His third match with Benny Parret was perhaps the most memorable in modern sports history. Until this encounter, Parret and Griffith had one victory each. However, in 1962, Emile Griffith, who went on to become one of the top 10 greatest boxers of all time, triumphed over Benny Parret, who passed away ten days later due to the injuries sustained during the fight.
3. Muhammad Ali
Career stats: 56-5
KOs: 37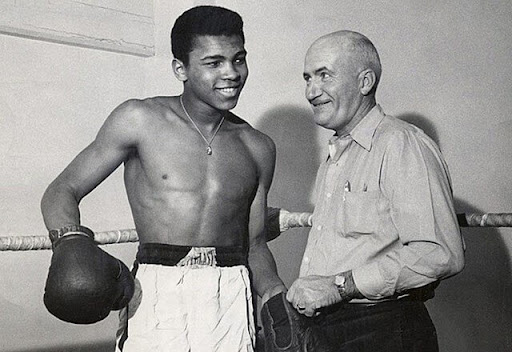 (Source)
Appropriately nicknamed the Greatest, Muhammad Ali is arguably the very best heavyweight boxer of all time. His quick footwork and "rope-a-dope" strategy revolutionized boxing and won him the world heavyweight title against George Foreman. Even as he became older and slower, Ali was still a dangerous opponent in the ring.
His career, which lasted between 1960 and 1981, is full of memorable wins. In 1964, Muhammad Ali became the youngest boxer to take the title from a reigning heavyweight champion at just 22. He defeated Sonny Liston. Naturally, this secured him a spot among the greatest boxers of all time. But he ranked under his birth name Cassius Clay, which he would later change to  Muhammad Ali after converting to Islam. He holds the record for being an undisputed heavyweight champion more times than any other boxer and was also the Olympic Gold medalist.
After refusing to serve in the army and expressing his opposition to the Vietnam War, he lost his boxing license. He was eventually reinstated, and during his career, he beat legends such as Jimmy Ellis, Bob Foster, Ken Norton, and Floyd Patterson. So far, he is the only one who managed to hold the Lineal Heavyweight Championship three times, making him one of the greatest heavyweight boxers of all time.
2. Joe Louis
Career stats: 66-3
KOs: 52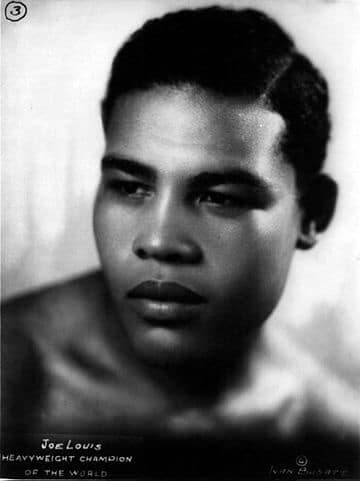 (Source)
Joe Louis, also known as the Brown Bomber, enjoyed the longest single reign as champion. In the United States, the greatest boxers of all time were all white before Louis came along. He was the first black athlete who rose to national stardom, after his fight against the German, Max Schmeling, in 1938. His boxing and athletic career lasted between 1934 and 1951.
Louis held the world heavyweight championship title from 1937 until 1949 and was victorious in 25 title defenses. He had one of the strongest punches and knocked out seven of his nine heavyweight crown holders. He still holds two records: for the longest uninterrupted reign as champion and the highest number of consecutive title defenses.
1. Sugar Ray Robinson
Career stats: 174-19-6-2
KOs: 109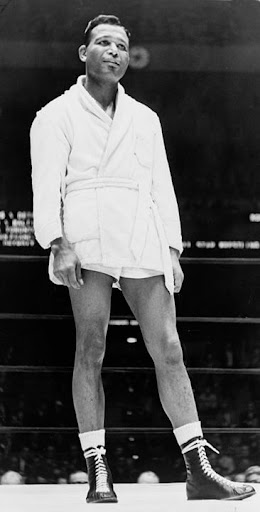 (Source)
Walker Smith, later known as Sugar Ray Robinson, had a stellar ring career that lasted between 1940 and 1965. He was one of the greatest pound for pound boxers of all time. Robinson was a five-time middleweight champion as well as the welterweight champion for five consecutive years. Sugar Ray Robinson was not just the most charismatic sportsman that ever lived. He also had an incredibly versatile boxing style with an ability to find a weakness in any opponent.
He won 85 fights and was undefeated as an amateur boxer. He turned pro in 1940 and went on a 91-fight unbeaten streak. In 1946, Sugar Ray Robinson moved to the middleweight division after securing the welterweight title victory, where he faced Jake LaMotta for a second time. LaMotta beat Robinson in their first fight a few years earlier and was, by ranking, among the greatest boxers of all time. This time, however, Robinson used his knowledge and unique fighting style to beat LaMotta.
Robinson is also one of the rare boxers who hold the record for fighting against the ten best boxers from various weight divisions and securing more than 40 victories. He fought and beat the hall of fame boxers such as Carmen Basilio and Gene Fulmer.
After being in retirement for two and a half years, he faced Joey Maxim in 1952 and failed to clinch the light heavyweight title. But he was still one of the best boxers of all time and managed to get a hold of the middleweight title by beating legends like Randy Turpin, Rocky Graziano, Henry Armstrong, Carl Olson, and Kid Gavilan.
Today, boxers from around the world are studying his fighting technique with firm jabs and an unusual flurry of uppercuts and thrown hooks. Sportswriters created the label pound for pound after his career.
Honorable Mentions: Laila Ali
Career stats: 24-0
KOs: 21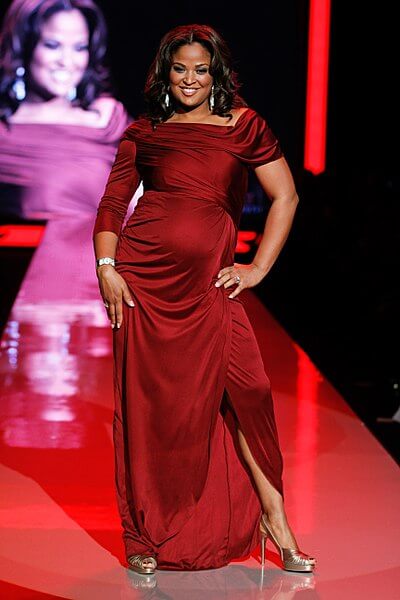 (Source)
Hailed as one of the greatest undefeated boxers of all time, the daughter of Muhammad Ali, Laila Ali started her boxing career at the age of 18 and never lost a match. In 2004, she won the IWBF Light Heavyweight title after beating Gwendolyn O'Neil. In 2005, Ali won the World Boxing Council title by beating Erin Young Toughill, a mixed martial artist and professional boxer.
Before retiring from the world of boxing, Laila Ali fought O'Neil again in 2007 in South Africa and beat her in the first round with a technical knockout.
Although some critics accuse Ali of avoiding some opponents, she claims these potential opponents wanted unreasonable sums of money. Wherever the case, Ali remains one of the greatest female boxers of all time.
Conclusion
It's never easy to pick out the greatest boxers of all time. There have been so many amazing champions in the sport, each with their own unique talents and skills. However, some boxers stand out from the crowd and deservedly end up on our list.
FAQ
Who is No 1 boxer in the world?
There is no definitive answer to this question. However, some of the greatest boxers include Sugar Ray Robinson, Muhammad Ali, George Foreman, and Willie Pep, who is widely regarded as one of the greatest featherweight boxers of all time. Tyson, the subject of countless movies and documentaries, too is oft found on the lists of top boxers, although his legacy is somewhat tattered due to various controversies surrounding the troubled fighter.
Who is the GOAT in boxing?
The Greatest of All Time or the GOAT list of boxing includes Muhammad Ali, Floyd Mayweather Jr., and Manny Pacquiao.
Who is the god of boxing?
Some of the greatest boxers of all time include Sugar Ray Robinson, Muhammad Ali, and George Foreman.
Who is the father of boxing?
The father of boxing is widely believed to be the Englishman Jack Broughton.  He was a heavyweight boxer who fought in the 18th century and created the first set of rules for the sport, paving the way for the greatest boxers of all time.
Who invented boxing?
There are 2,000-year-old depictions of boxing on the walls of the tombs in Egypt, and the sport was popular in Ancient Greece. The first modern boxing match was recorded in 1681 when the 2nd Duke of Albemarle, Christopher Monck, organized a bout between his butler and his butcher.