Retired veterans going once more into the ring, or an underdog team winning the championship; tales about bitter rivals, or someone's quest to achieve their life-long goal – these are common topics in sports movies.
These movies are sports-themed, but they aren't just about sports – they are stories about people triumphing against almost impossible odds. They inspire us to be better and maybe renew that gym membership. With that in mind, here are our 20 best sports movies of all time.
20. The Big Blue (1988)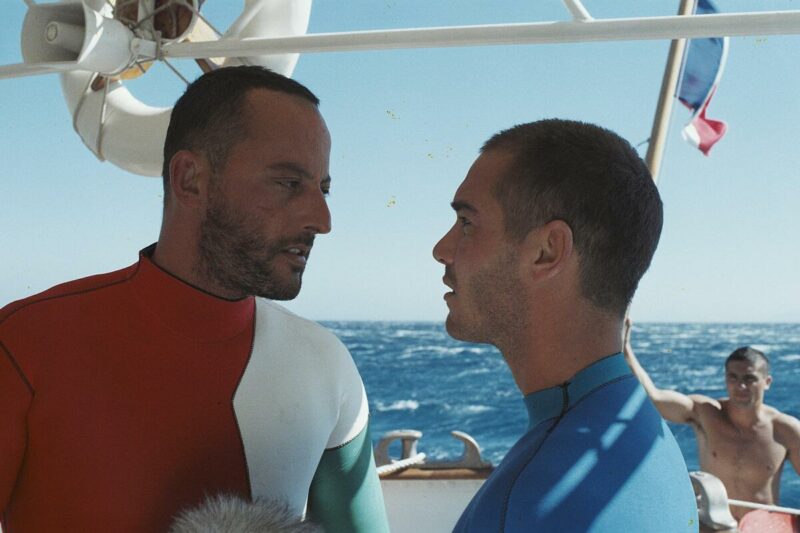 A heavily fictionalized and dramatized story about two friends and rivals, the movie follows  Jacques Mayol and Enzo Maiorca as they compete in a no-limits freediving competition. In 1976 Mayola broke the 100-meter (330 ft) barrier by diving to 101 meters. This is where the movie breaks away from reality.
The characters continue crushing the records in the movie until Mayola reaches 122 meters (400 ft) and sets a new unassailable one. Enzo tries to beat it but fails and dies when he cannot make his way back. Real-life versions of these guys? Yeah, they both survive, and no, their competition never gets this serious.
19. Meru (2015)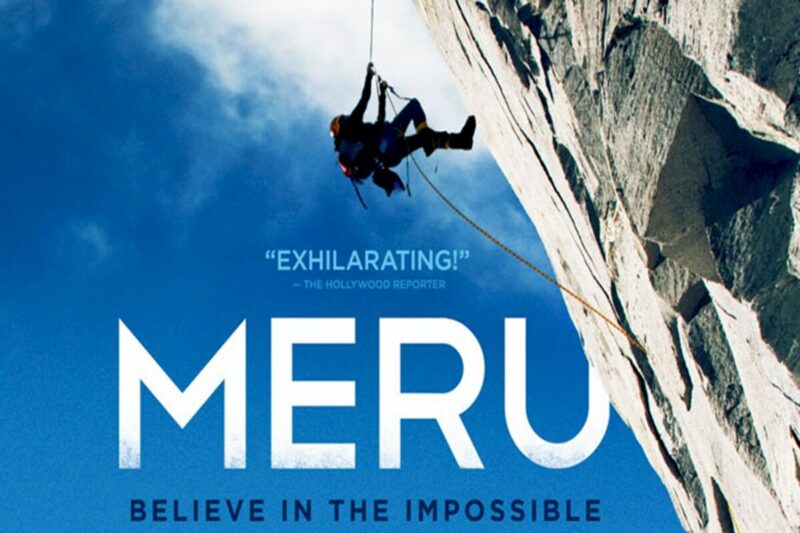 The sports documentary movie Meru follows three climbers, Conrad Anker, Renan Ozturk, and Jimmy Chin, as they try to ascend the Shark's Fin route on Meru Peak in the Indian Himalayas. We say try because the team made two attempts, one in 2008, which failed, and the other in 2011, which succeeded. Jimmy Chin filmed the documentary as they climbed. The film portrays a mixture of footage from both attempts and shows how each climber faces their demons and health issues on the way to conquering the summit.
18. Pelé (2021)
A sports documentary about the only man to ever win three FIFA World Cups ('58, '62, and '70), Edson Arantes do Nascimento, known better as Pelé. He's considered Brazil's national hero because of his contribution to soccer and outspoken support for policies that improve the lives and social standing of the poor. Each country has its own most popular sport, and there's no question about what that is in Brazil.
The sports documentary follows Pelé from his childhood to his final days on the pitch playing for the New York Cosmos. It also briefly touches upon the political background in Brazil. Most of the documentary is about his career, only briefly venturing into his private life.
17. The Karate Kid (1984)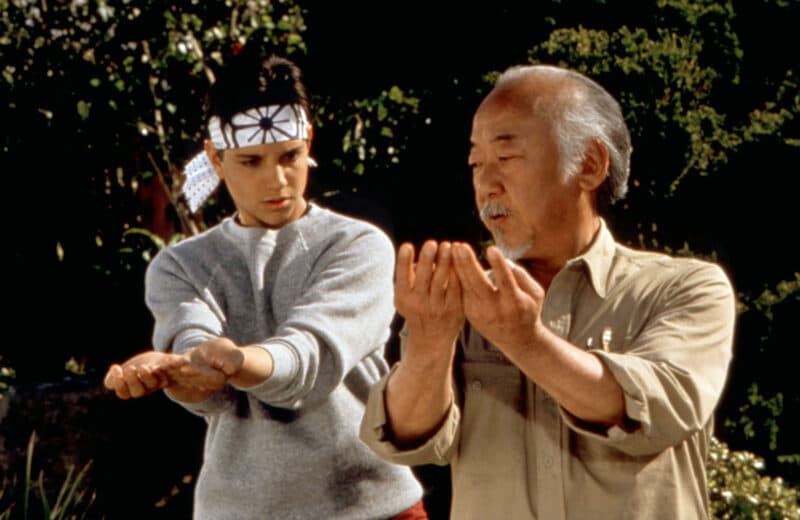 Karate Kid is a martial arts sports drama movie inspired by the writer Robert Mark Kamen's own life. It's a story about 17-year-old Daniel LaRusso, who just moved to Reseda, Los Angeles, with his mother. He quickly meets his love interest, but her jealous ex-boyfriend Johnny Lawrence, keeps harassing and bullying him.
Johnny has a black belt and is a top student in the Cobra Kai dojo. One day Mr. Miyagi, a handyman in Daniel's building, sees what is happening and intervenes. He singlehandedly defeats a group of boys, all members of the Cobra Kai dojo. Mr. Miyagi eventually agrees to teach our hero karate so that he can defeat Johnny in a sports tournament.
Karate Kid is more than just a sports movie – it's a cultural phenomenon. It popularized karate in America, which became the most popular sport for kids at the time.
16. The Damned United (2009)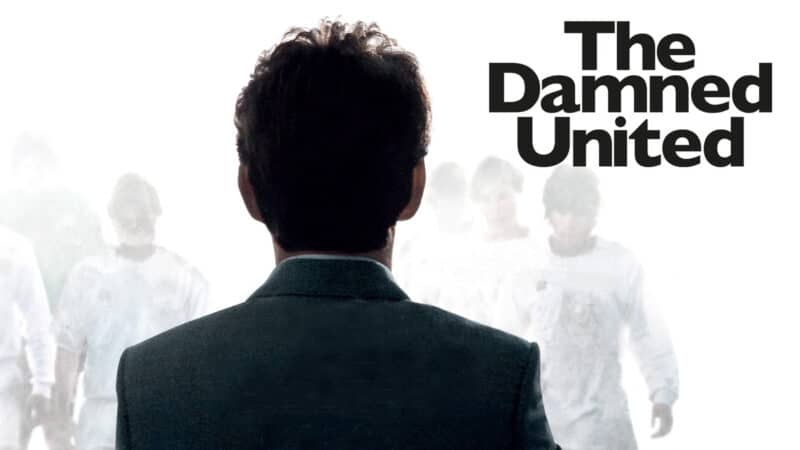 In this sports drama film, we follow a soccer manager Brian Clough and his infamous 44 days as a manager of Leeds United. The movie is based on a largely fictional novel, The Damned Utd, written by David Peace.
The movie starts with Brian Clough successfully leading the Derby County soccer team from the bottom of the Second Division to winning the League championship in 1972. Even after all of the success, he and his assistant find themselves without a job.
They receive the offer from Leeds, but only Brian decides to go, even though he believes them to be nothing more than hooligans. In his 44 days of leading the Leeds United, he manages to alienate everyone from players to the board of directors.
15. Hoop Dreams (1994)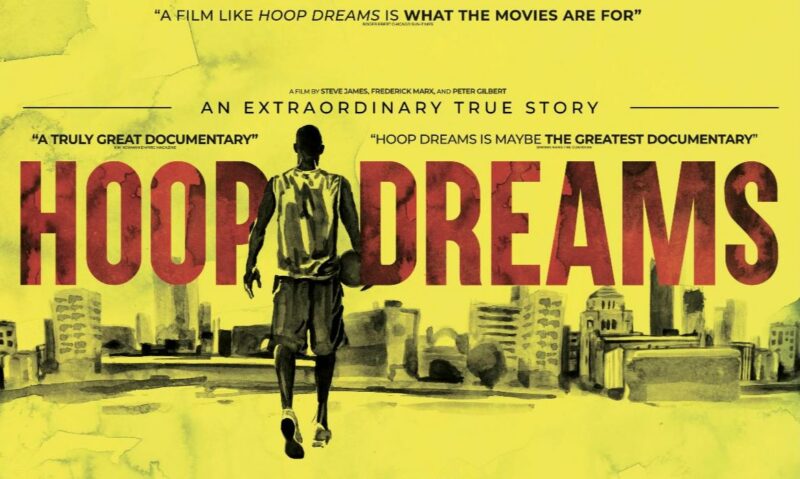 This isn't just a sports documentary film about two young boys and their struggle to reach the NBA league. It's a story that touches on much larger subjects about competition, class, and race in our society. The movie follows the numerous challenges that William Gates and Arthur Agee face and the struggle of their families to provide the best for their boys while barely managing to keep themself afloat.
14. I Am Bolt (2016)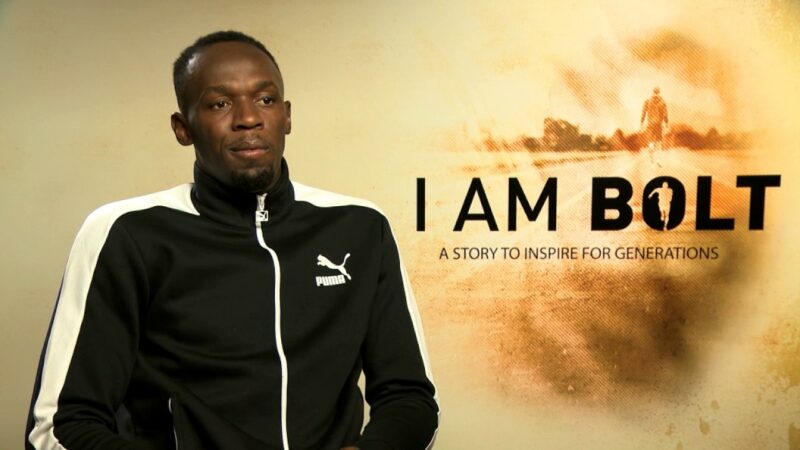 Usain St. Leo Bolt, a name we're sure you've heard before. He's an eight-time Olympics gold medalist and the only sprinter to win 100 and 200 meters titles at three consecutive Olympics. Truly a feat achieved only by the top athletes of all time.
This sports documentary focuses on Bolt's career, motivation, and scandals, showing us how difficult it was for the man to focus on his career sometimes.
13. Senna (2010)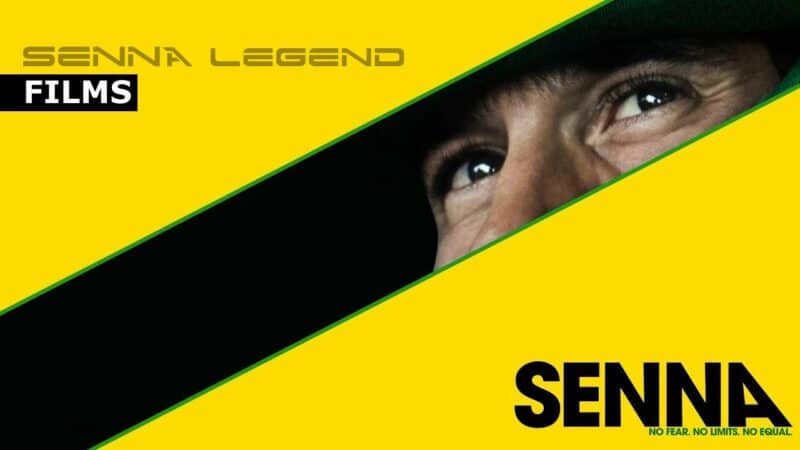 Brazil is a country known for its love for soccer, but it's not the only thing they have to offer when it comes to sports legends. Ayrton Senna da Silva was a motor-racing champion who won the Formula One World Drivers' Championship three times.
Senna is a sports documentary made of archive footage with well-chosen narration that focuses solely on his career. It never goes further into his personal life, which is the only real flaw we could find about this movie.
12. King Richard (2021)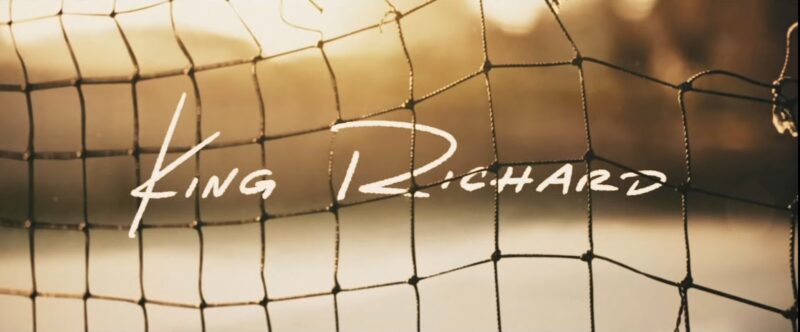 King Richard tells the story about the Williams sisters, their father, and the humble beginnings of two fantastic sports stories in the predominantly-caucasian world of elite tennis.
Their father, Richard, aspired to turn his two daughters, Venus and Serena, into professional tennis players even before they were born. The sports movie starts with Richard and his wife, Brandy, training with their daughters as Richard struggles to find a professional coach for them.
He finally managed to find a coach (Paul Cohen) willing to give them a shot. He was impressed, but he agreed to train one of them for free because the family couldn't afford to pay him. He selected Venus and Serena continued to train with her mother.
Richard managed to protect his daughters from being taken advantage of by high-profile agents, successfully navigating through the world of tennis and keeping the balance in their family and setting the pillars for their rise into the professional sports Pantheon.  The movie and its actors won numerous awards, including an Oscar for the best motion picture of the year.
11. I, Tonya (2017)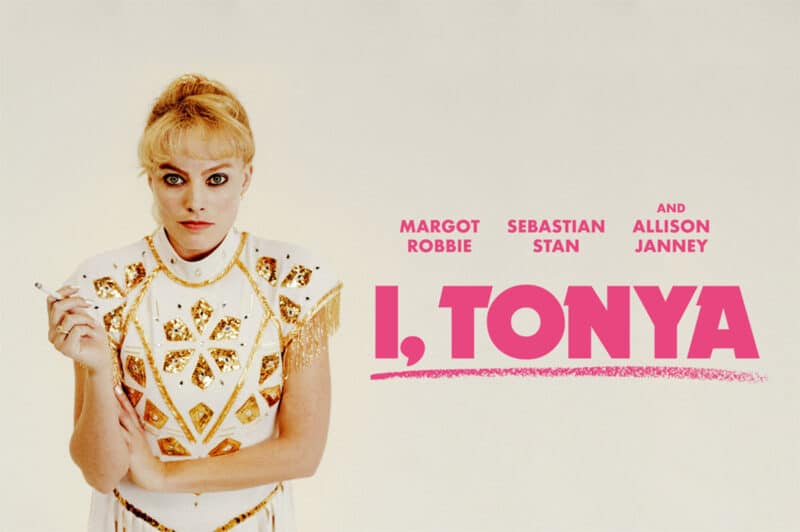 At first, this movie may look like a sports documentary, but it's actually a sports mockumentary about a former figure skater Tonya Harding. The film itself states that it's based on authentic and contradictory interviews made by Tonya Harding and her ex-husband Jeff Gillooly.
Tonya Harding is the first American woman and second in the world to perform a successful Triple Axel in a competition. Still, her career took a dive after an ex-husband hired tugs to break the knee of Nancy Kerrigan, one of her competitors. The ensuing scandal destroyed her career.
The film depicts Tonya as a victim of this scandal, but it leaves it to the viewers to bring the final judgment. I, Tonya, is one of the best sports movies on Hulu, so if you haven't seen it yet, go and do it now!
10. Murderball (2005)
Murderball isn't your typical sports documentary. It's a movie that will answer all the questions about people with quadriplegia that you were afraid to ask them yourself. The film follows the US wheelchair rugby team, and their rivalry with the Canadian team, leading up to the 2004 Paralympics Games. All the players talk openly about their lives and overcoming challenging situations.
The movie sends a strong message and forces you to look at its heroes as the genuine athletes and ordinary people they ultimately are.
09. Raging Bull (1980)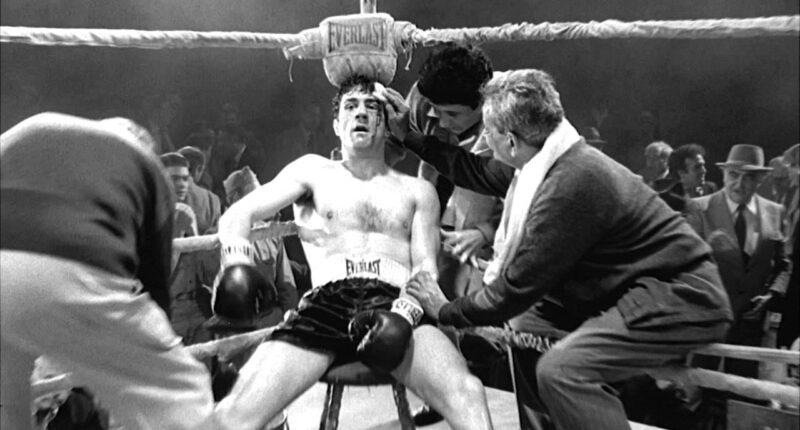 Raging Bull is a sports drama that deals with the topic of a man's insecurities about his manhood. The story follows a boxer Joey LaMotta who cannot see women as anything more than a saint or a whore, or as Freud would call it: the M​adonna–whore complex.
Joey LaMotta is a man thorn with jealousy, anger, and grief. While in the boxing ring, his emotions often take over, which results in displays of sheer brutality. While initially helpful, those emotions and the inability to control them eventually send him on a downward spiral that destroys his boxing career.
08. Rocky (1976)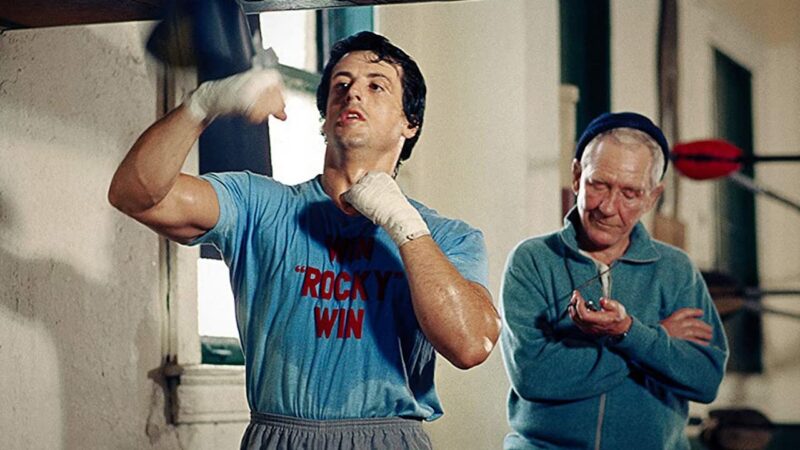 Another sports movie about a boxer, but unlike Raging Bull, this one is a story of success. Rocky is an immensely involving movie that follows a scrappy fighter from the back streets of Philadelphia who gets a chance at the world championship and his love with a shy girl named Adriana Pennino.
The movie was nominated for numerous rewards and won the Oscar for best picture in 1977. It also received several sequels and is rightfully considered one of the greatest sports movies of all time.
07. Space Jam  (1996)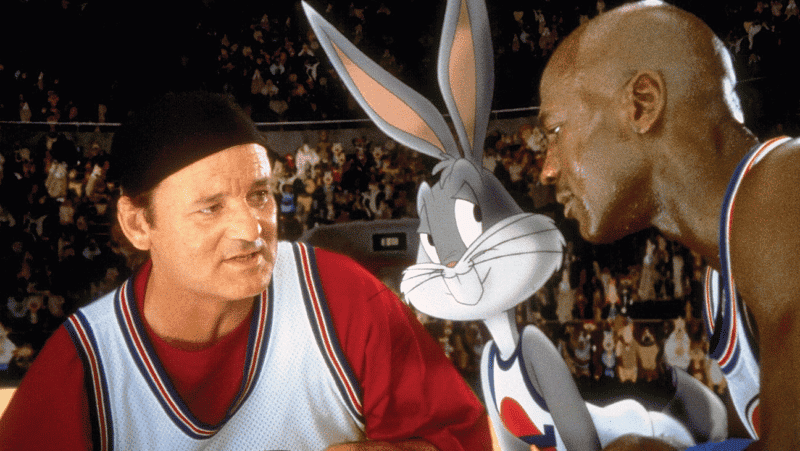 Being a cartoon, we heavily debated if we should put Space Jam on the list, but it does include one of the greatest athletes of all time, so ultimately, we had to put it here.
In the movie, basketball legend Michael Jordan coaches the Looney Tunes for an upcoming match against the alien Nerdlucks, who have kidnapped them and forced them to work in an amusement park. This is their way to regain their freedom.
There is no inspirational story here like in most sports movies. This flick is a sports comedy, and it's all about fun and bringing Looney Tunes to life with state-of-the-art animation tech for 1996. It's also well-suited for viewers of all ages, making it one of the best family sports movies ever made.
06. Million Dollar Baby (2004)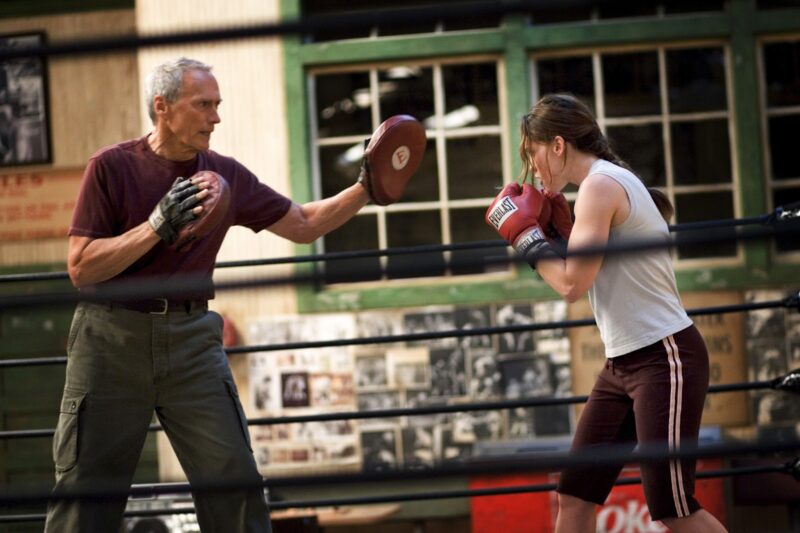 A sports drama directed, co-produced, and starring Clint Eastwood, which tells the tale of a young woman's unlikely boxing career. The story is based on short stories written by Jerry Boyd, also known by his pen name F.X. Toole.
The movie's main protagonist, Margaret "Maggie" Fitzgerald, decides to fight against her destiny to be a waitress in a small town for the rest of her life. She travels to Los Angeles and tries to convince Frankie Dunn to train her. He refuses at first but comes around after his friend and the film narrator, Eddie "Scrap-Iron" Dupris, persuade him to change his mind.
This isn't just a boxer movie. It's a film about a passionate young woman and her struggle to fight and risk everything to achieve her dreams. It's not a happy movie, though, so be prepared for a dark story.
05. Tyson (2008)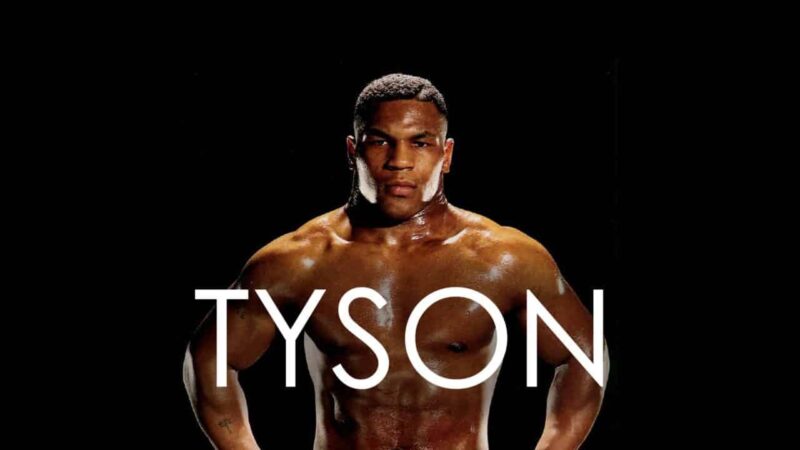 As you probably noticed, there are a lot of boxer sports films in this list, and we can't finish this list without a movie about one of the best-known and most controversial boxers of all time, Mike Tyson. This sports documentary is about his life, career, scandals, and upbringing; everything you wanted to know about one of the best athletes of all time is here. Highly recommended, especially for Tyson fans.
04. Over the Limit (2017)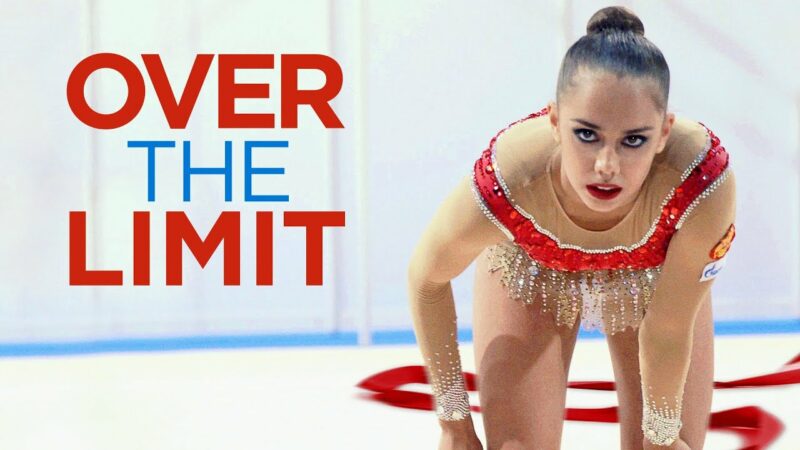 To stand a chance in the competitive world of gymnastics, one has to sacrifice everything and commit fully. This is one of the most demanding sports in the Olympics, and here we have a movie that shows just how taxing it can be on the body and the mind.
Over the Limit is a sports documentary that follows Russian rhythmic gymnast Margarita Mamun as she trains for the 2016 Olympic Games. You get to experience the gruelling training regime that she must endure if she wants to win the 2016 Olympic Games.
03. Touching the Void (2003)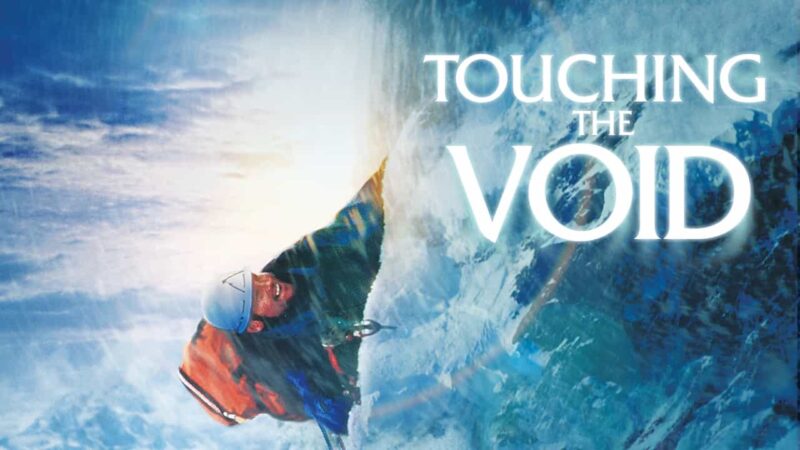 Touching the Void isn't a sports film you'd want your kids to watch. It would be best to describe it as a sports horror documentary, but it's actually a survival story. A survival story about two mountain climbers, Joe Simpson and Simon Yates, and their descent after scaling the unclimbed West Face of Siula Grande in Peru.
Due to bad weather, Simpson falls and badly breaks his leg. In a two-man team with no way to get help, this is basically a death sentence. Yates, not wanting to give up on his partner, devises a plan which involves lowering Simpson so that he can anchor himself before sending a rope signal for Yates to start climbing down to him and then repeating the process.
It worked fine until Simpson was lower over a cliff and unable to reach anything to anchor himself to. The weather prevented the two men from communicating, so they remained like that for an hour and a half when Yates was forced to cut the rope because he was getting pulled down by Simpson's weight, and he couldn't pull him up.
Miraculously the Simpson fell into a large crevasse and survived. He managed to lower himself down the crevasse and find a way out. He then spent three days crawling his way to the camp and only managed to reach it hours before Yates and a third team member, a non-climber, left.
If this isn't a genuinely inspirational sports movie about human tenacity and not giving up, we don't know what is. Simpson successfully recovered from his ordeal and continued his mountain climbing career.
02. The Hustler (1961)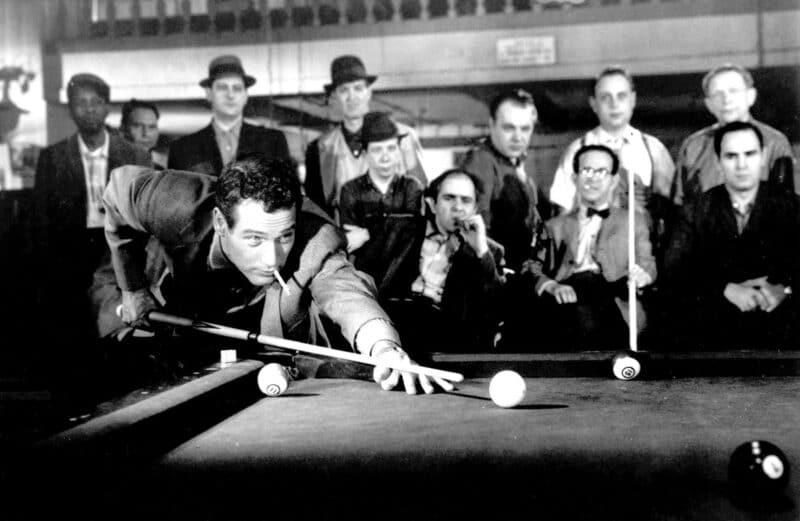 The Hustler isn't a move about pool, although there is an awful lot of it on screen. It's a film about three people, their passions, and their demons. You won't find movies like this anymore, where each character gets equal screen time to tell you the whole story.
That story starts with small-time hustler "Fast" Eddie Felson and his obsession to beat legendary player "Minnesota Fats." Their first encounter takes up one-third of the movie and sets the stage for their next one.
We then get introduced to two other characters, Bert Gordon and Sarah Packard. Bert Gordon is a professional gambler that sponsors Eddie and tries to control him. Sarah Packard is the love interest, an alcoholic that walks with a limp, far removed from the typical female roles of the time.
This sports drama movie takes a page out of Homeric tragedy when Eddie, in pursuit of his passion, loses Sarah because of Bert's treatment of her. Despite the loss, he still goes on to play and win against Fats. He had to sacrifice what he cherished the most to win, but was it worth it?
01. Chariots of Fire (1981)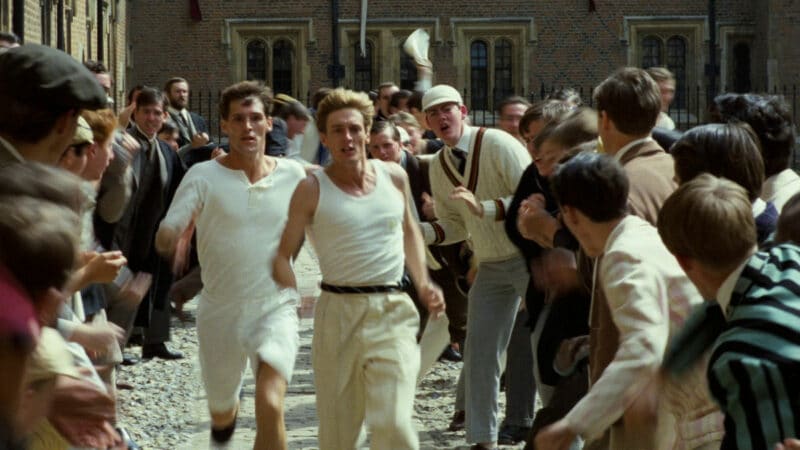 The movie is a historical sports drama set in England after World War I, in years when English society and the establishment were trying to pull themselves together while still reeling from the effects of the war.
The story follows two outsiders, Eric Liddell, a devout Scottish Christian, and Harold Abrahams, a son of a Jewish immigrant who becomes a runner to overcome prejudice. Both characters will go on to compete in the 1924 Olympics, and we follow their preparations and subsequent appearances at the competition.
The movie manages to capture the exhilaration of running as a celebration of the spirit of the sport instead of focusing on the glory and fame as many other films do. It's considered one of the most inspirational sports movies of all time. If you need the motivation to get up for that Sunday jog, this is your film.
FAQ
What baseball movie made the most money?
A 1992 sports comedy-drama "League Of Their Own." This fictionalized account of the All-American Girls Professional Baseball League grossed a cool $209 million at the box office.
What movies inspire sports players?
One of the most inspiring sports movies is Chariots of Fire because it manages to capture the exhilaration of running just for the fun of it, without any glory or fame attached to it. We can't rightly say what inspires sports players, but we imagine that such stories work regardless of whether you're a professional or not.
What are sports drama movies?
Any film that depicts a struggle of a team or an athlete to reach the top (which usually involves some pretty intense and emotional moments) can be considered a sports drama movie. Some of the best sports movies fall into this genre.