The most popular casino game among American gamblers is Slot, with an annual revenue of $11.82 billion in 2022. Slot Machines is newbie-friendly and offer large payouts.
Slots use Random Number Generator (RNG) to shuffle the millions of reel combinations. Every combination has certain payouts that determine the odds of winning.
Although the probability of playing Slots is entirely random, there are strategies you can follow to improve your likelihood of winning, and this article will walk you through the pointers.
Key Takeaways
Usually, there are

243 ways to win

from left to right or vice versa across the screen

in Slot Machine

.

The likelihood of winning a progressive jackpot Slot is around

1 in 50 million chance

.

The

pay table holds information

about the Slot game.

Slot Machine requires you to bet per line, and usually, there are

25 pay lines or more

.

Slot club cards are inserted in the Slot Machine, and

it records your activity

.

The average RTP of Slot Machines found in the airport in Las Vegas is

85.02%

Slot Machines

do not have the same payout rate

. Video Slot Game has a lower payout rate than Classic Slots.

The

average Return To Player Rate

of Online Slot Machines is around

96%

, and

85%

in land-based casinos.
Tips on Improving Your Win Probabilities in Slot Machines
Playing in the biggest brick-and-mortar casinos may be overwhelming for some gamblers. If you're a beginner or have played Slots before but still find it difficult, these tips are for you! 
Take Time to Learning Slot Machine Basics
Before playing Slot Machines, knowing what to do and how to win is essential. Slot Machine has spinning reels, which consist of symbols that vary from the game's theme and concept.
If you get a spin with symbols in the correct position, you just hit the win from that pay line.
Below is the step-by-step process on how to play Slot Machines.
Prepare your budget, deposit if you're playing online, or insert your tokens in a brick-and-mortar casino.

Choose how many pay lines you want to play.

Determine how much stake you put in every pay line.

Click the button to spin and wait for the symbols to land in the reels.

Your payout will depend on the number of icons landed and the size of your bet. 
Understand Your Probabilities
The probability of winning in Slots depends on luck, and it is run by RNG which shuffles the symbols that will appear in the reels in an erratic order.
Get to Know What Lines and Ways Are
If you have encountered and observed the screen of a Slot Machine, it has lines and ways that might be unfamiliar to you. 
Lines are the route that determines if you have landed a win with the combination of symbols in pay tables. You can get a win from left to right, but some Slots let you win both ways.
Ways are predetermined by the type of Slot game you choose. Usually, there are 243 ways to win from left to right or vice versa across the screen in Slot Machine.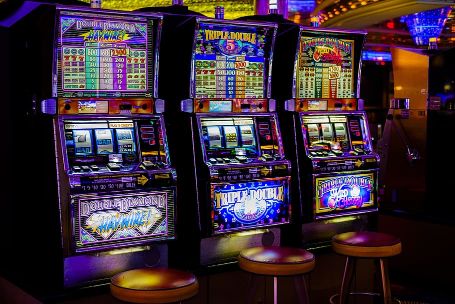 Learn the Odds of Progressive Jackpot Machines
The crowd often goes wild with the advertisement about Progressive Jackpot with millions, even billions, in prize money. 
The likelihood of winning in a progressive jackpot Slot is around a 1 in 50 million chance, more significant than the lottery with a 1 in 300 million cases of winning the jackpot.
Put Effort into Reviewing the Pay Table
The paytable is one of the holy grails of Slot Machines and holds information about the Slot game you choose to play. Usually, it talks about:
All the symbols

Payout 

Prizes

Bonus games

Number of pay lines

Betting requirements
Study the Bonus Rounds
In the game of luck, it is vital to put your efforts into understanding how bonus round works and how many bonus rounds are available in your chosen Slot Machine. 
There are rules in each game on how to trigger bonus rounds that give you free spins and even multipliers for your payouts.
Below are the Slot Machines that offer the highest bonus potential payout. 
| | | |
| --- | --- | --- |
| Title | RTP | Bonus Potential Payout |
| Legends of the Colosseum Megaways | 96.12% | Up to 10,000x the stake |
| Dead or Alive | 96.82% | Up to 12,000x the stake |
| Gonzo's Quest Megaways | 98% | Up to 21,000x the stake  |
| Rasputin Megaways | 96.68% | Up to 68,189x the stake |
| Wheel of Fortune Megaways | 96.46% | Up to 80,150x the stake |
Always Bet Max Coins and Lines
Playing with max coins allows you to unlock a bonus jackpot; with this, you can get more spins, which has a greater payout than regular spins. 
However, you should review the options when betting. Slot Machine requires you to bet per line, and usually, there are 25 pay lines or more; if you're not careful, you will have zero balance. 
Keep an Eye Out for Slot Promotions
When playing Slot, checking out for daily, weekly, or monthly promotions is essential. The usual promotion offers free spins, a signing-up bonus, or double payouts. 
Some developers provide the best promotions, such as Yggdrasil Slot Games and online websites that consistently offer daily and weekly Slot Bonuses.
Sign Up for the Casino Slot Club
Casino Slot Club offers big-time welcome bonuses and exclusive promotions depending on how much money you spend playing with the machines. 
Slot club cards are inserted into the machines to record your activity. All your bets are converted into comp points and earned with an average rate of 0.2% or 0.3% with the total bet you put in.
Comp points can be converted to free hotel lodging, meal buffet, cash rebates, concert tickets, and more. 
Study Which Casinos Have the Best Payout Rates
When playing, one of the misconceptions of bettors is that they assume that every casino has the same payout rates, which is different. 
The average payout ratio in brick-and-mortar casinos with Slot Machine is around 85%, and for table games is roughly 88%. 
Below is the Top 5 Online Casinos list with the best payout.
Don't Fool Yourself with "Gambler's Luck"
There is no such thing as "Gamblers luck," as each spin is independent of the last and doesn't influence the outcome of the next.
Gamblers' luck is one of the myths usually heard in in-land casinos, making more people bet on a single Slot Machine, causing them to lose more money.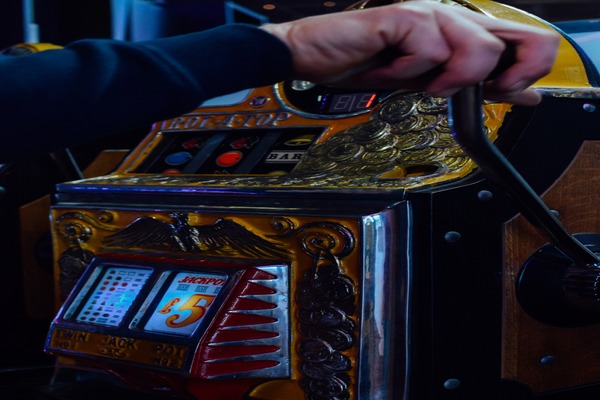 Pace Yourself
When playing Slots, it is essential to let yourself have fun. There's no time limit in Slots.
If you need to familiarize the game through pay tables or decide how many bets you would put, that would be fine. 
Don't Auto-Stop the Reels
When spinning the reels in Slots, the machine will take at least a few seconds to reveal the result. If you want to use auto-stop, it will take as fast as a millisecond. 
Playing Slots is not all about winning but the entertainment as well. Many Slot Machines have outstanding graphics and 4D experience. If you want to have fun, don't auto-stop the reels.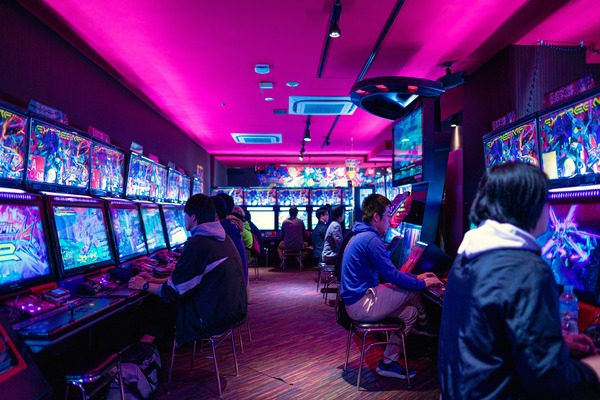 Change it Up with Some Video Poker
In brick-and-mortar casinos, there are choices that you can play other than Slots. Try playing Video Poker, especially when you lose consistently with Slots.
Video Poker has a better payout rate, and you might find yourself winning more money or losing less money, so give it a shot. 
Try to Avoid Slots in Popular Areas of the Casino
Operators usually put some of the Slot Machines with lower RTPs in crowded areas to make the most of the money, which means players are likely to lose.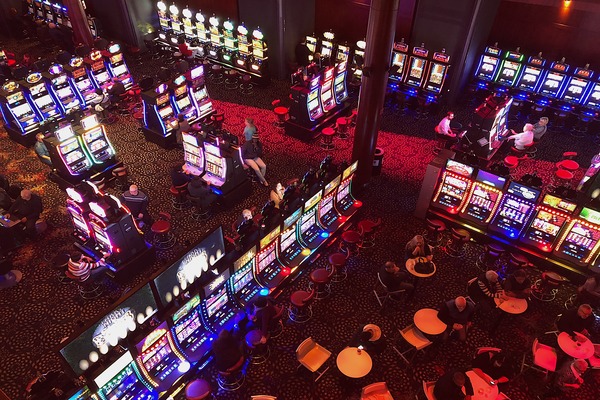 Slot Machines with higher RTPs are usually found in secluded places. Still, it will be case-to-case, depending on which casino you play. Some machines have available information regarding their RTP. 
Skip those Slots at the Airport
Most of the Slot Machines in the airport have the worst payout, and their average RTP is 85.02%.
Your probability of winning with Slot Machines found in Airports is lower than in brick-and-mortar casinos, with an average RTP of  95%- 97%. 
Warning:

Not all casinos in America have the same payout percentage. Find out the differences in payout by state by reading

Casino Payouts by State

. 

You may end up losing money playing with low-paying casinos.  
Video Slots Payout Less Compared To Classic Slots
Slot Machines do not have the same payout rate. Video Slot Game has a lower payout rate than Classic Slots.
The Video Slot Game offers an excellent graphic interface that entices players to play with it without knowing that it pays less than the Classic Slots.
It is essential to know first the Slot Machine you want to play, whether it offers a high payout rate, RTP, or bonuses. 
Theoretical Factors Behind Slot Machine Wins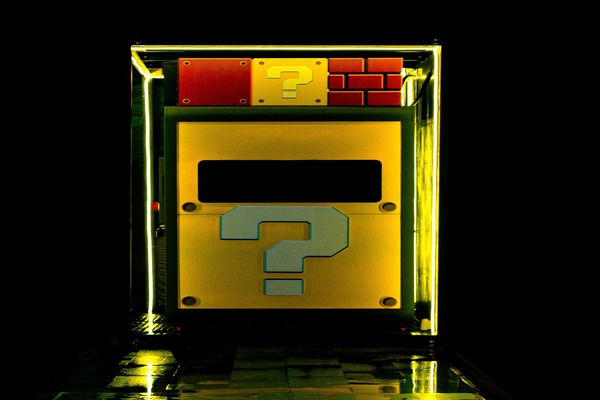 Knowing the odds of winning in Slot Machines helps you earn more and improve your chances of taking home large sums of money.
It's essential to check your knowledge of the factors behind your odds of winning: House Edge, RTPs, and probability.
House Edge
Casinos profit from the House Edge, usually in Slot – operators put 10% of the House Edge fee. So every time gamblers play, 10% of their bet directly goes to the casino's revenue.
House Edge fee is the mathematical advantage casino owners hold over the players. Slot Machine has the highest House Advantage among all the casino games.
RTP
The opposite of House Edge is RTP. It is the expected payback percentage that players can get from the game. 
The average RTP of Online Slots is around 96%, and 85% in land-based casinos. Slots that have 96% RTPs or higher give better chances of winning.
Players win more frequently when playing games with high RTP.
Probability
An RNG directs the probability of landing a win in a Slot Machine; the number of symbols and reels are shuffled in a nonspecific order. 
Given that a lot has 3 reels with 20 symbols per reel, that would give you a 7,999 against 1 chance of winning. 
Slot Machines: American vs UK vs Australian and New Zealand
Australia and New Zealand 
Australians and people from New Zealand call Slot Machines Pokies; this term originated from poker machines and was adapted to address Slots as Pokies.
Australian Slot Machines have the usual 5 reels. Among the Slots in Australia and New Zealand, the most popular are: 
Megaland

Netent Big Bang

Eye of Horus

Flaming Hot

More Chili Connector
Pokies are a big part of the Aussie gambling market, with around 4,800 available venues offering slot machines.
United Kingdom
In the UK, people refer to Slot Machines as Fruit Machines or One-Armed Bandits. Slot games in England usually have fruit symbols like cherries, plums, oranges, and lemons.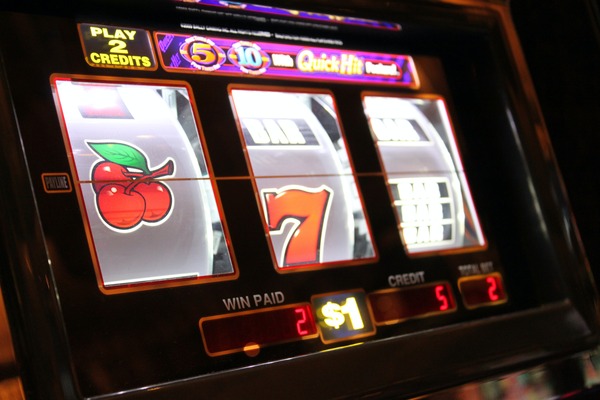 The usual number of reels in UK's slot machines is around 3 to 5. The most popular slots played in the United Kingdom are:
King Winalot

Loch Ness Loot

Merlin's Element

Peaky Blinders 

Big British Bake
United States
Americans call Slot Machines as simple as Slot, unlike in the UK, Australia, and New Zealand, which have their terminology. 
The usual number of reels in brick-and-mortar casinos is 3, but Slots in America reach 5 or even 10 reels. The most popular Slot Machines in America are:
Liberty Bell

Lion's Share

MegaBucks

Wheel of Fortune

Mega Fortunes
One of the biggest casinos in America is Foxwoods Resort Casino, with a land size of 9,000,000 sq. ft., offering various slot machines. 

Discover more stats about Largest Casinos in America with our detailed blog post.
Final Thoughts
Playing Slot Machines is fun; it is simple and does not require paying your full attention while playing. It's a good starting game for players new to the casino world. 
Although, many factors affect the outcome of the game depending on what type and nature of the Slot you are playing. Follow these fundamental tips, and you'll play Slots like a pro.  
Helpful Articles: After learning the basics of Slot Machines, it's time for you to step up your game.

Read our articles about mastering the Slot Machines gameplay and about the Slot Machines variants to become the Slot Expert you were destined to be.
FAQs About Slot Machine Beginner Tips
How do you choose a Slot machine that gives better odds?
Always find a Slot machine with a high RTP and a sound payout system.
What are the luckiest Slots to play?
These are the Slot Machines that have high RTP Ugga Bugga (99.07%), Mega Joker (99%), and Jackpot 6000 (98.8%).
What is the 5-spin method?
The 5-spin method is commonly used for machines with high-limit where you bet for the maximum stake per spin. If you lose consecutively for 5 reels, you should move on to another Slot.
List of Sources: