Gambling Laws in China Explained 2023

Legal Disclaimer
This article is for informational purposes only and does not offer legal advice. Contact your attorney to secure advice on any issue or problem.
Using this article or any links doesn't create an attorney-client relationship. The writer's views do not reflect the opinions of the firm or any individual attorney.
China is among the countries associated with gambling worldwide. The Red Dragon is famous for creating games such as Pai Gow, Keno, and Mah Jong. Yet, profitable and habitual wagering seems to be outlawed.
While Article 303 of the Criminal Law of the PRC bans unauthorized gambling, Macao, one of two regions in China where betting is legal, makes around $14.14 billion in revenue for 2023.
This blog post details aspects of China's betting industry, from betting forms to the do's and don'ts, highlighting how gambling laws in China can be explained in 2023.

Highlights of the Article
Macao has

six licensed operators

and over

40 casinos

. 

The Macao gambling industry generated

$14.14 billion

from

January to August 2023

.

Macao's amended Gaming Law

raised the

concessionaire's minimum share capital to $620 million

from $25 million.

The Chinese government

discovered

$151 billion

of

illegal gambling transactions

during the

pandemic

.

The Hong Kong Jockey Club is the

sole sports betting operator

in Hong Kong.

Hong Kong residents

who participate in

illegal gambling

shall pay a fine worth

HK$50,000 (over $6,000)

.

Almost

340 casinos

in

Southeast Asia

target

Chinese

gamblers. 

In the

first half of 2023

, China's Welfare Lottery

generated

$12 billion in ticket sales

.

Macao only allows

21-year-olds and older

to gamble legally. 

Chinese authorities arrested over

100,000 Chinese individuals in 2021 for illegal gambling

.
Exploring The Legality of Gambling in China in 2023
Gambling is illegal in Mainland China, but this doesn't stop the Chinese from partaking in the risky habit. Organizations like the Guangdong Club register abroad to circumvent this policy.
China's black market has emerged as a venue for underground betting activities. An investigation by Chinese authorities discovered over $151 billion in illegal transactions during the pandemic.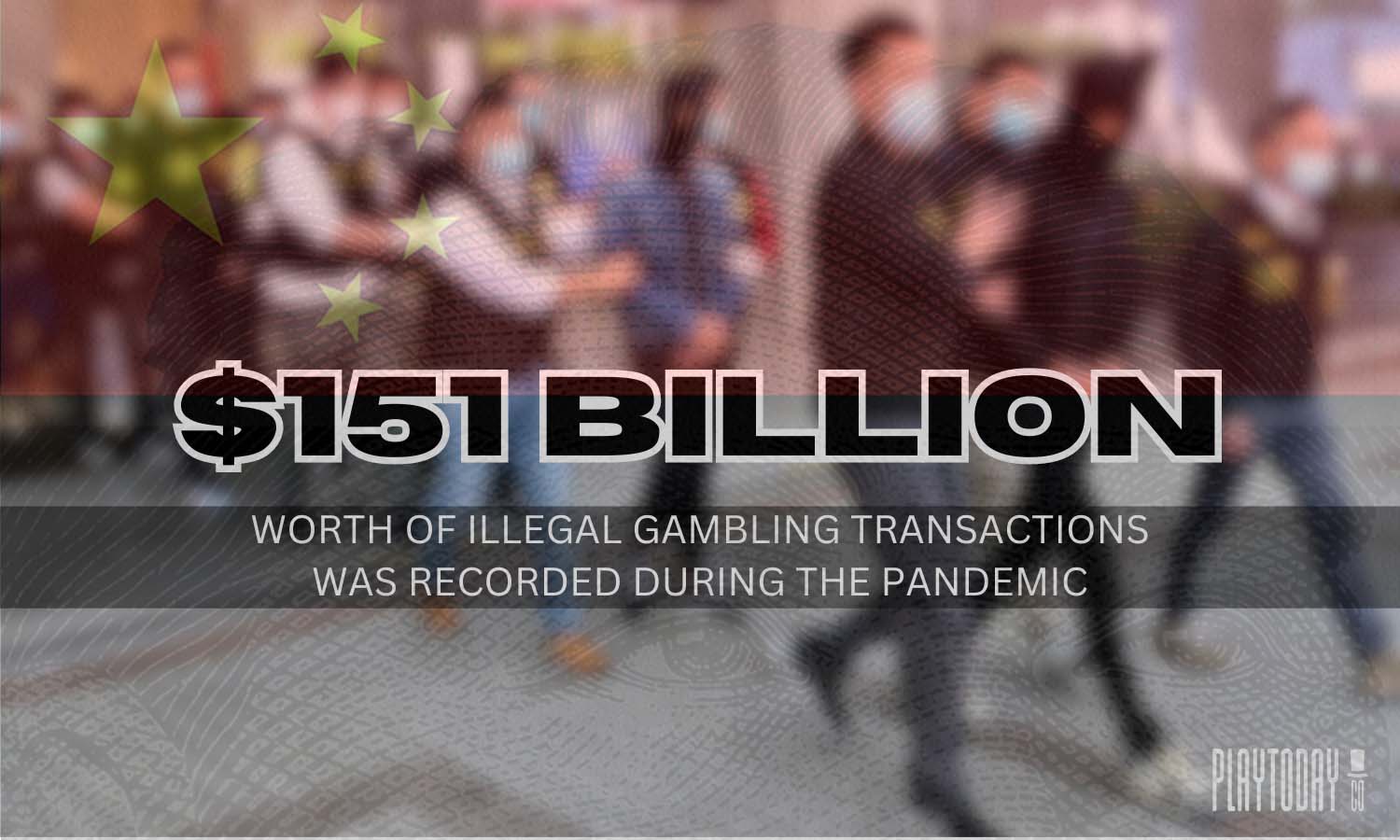 On the other hand, Hong Kong and Macau allow certain forms of betting. Both regions legalized gambling as influenced by their previous colonizers.
Macau is among the ranks of Las Vegas in gambling revenue, with a projected $23 billion revenue by 2024.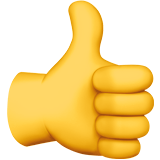 Helpful Article
Visiting Macau? Find the best casinos in Macau to try out your luck on your visit with this article.
The following sections will explore betting-related policies in Mainland China and special regions to give you insights into how these highly impact the gambling scene in the country.
Gambling in Mainland China
Gambling has been part of Chinese history for over 3,000 years. Emperor Mencius was the first to express his disapproval of this behavior, and many dynasties tried to ban wagering but failed.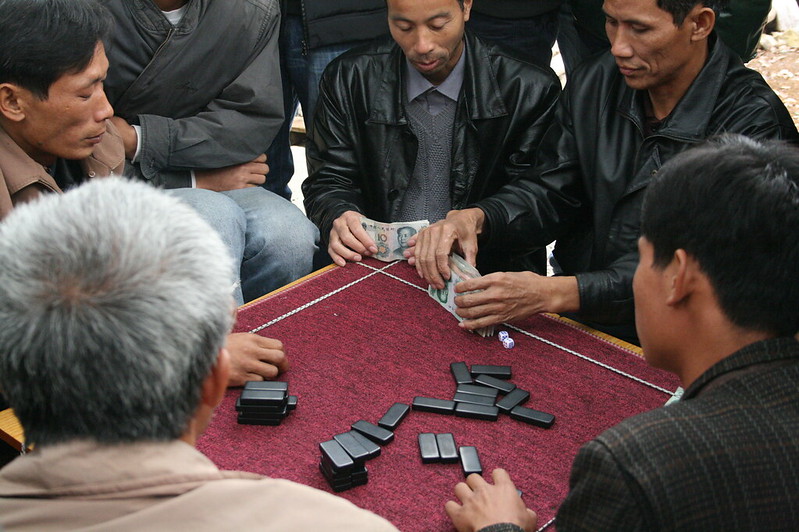 In 1949, when the Communist Party entered power, gambling of all forms was deemed illegal. Even opening casinos overseas to attract Chinese bettors was outlawed.
However, the betting market in China is still thriving in earnings, thanks to the state-authorized Lottery and illegal gambling.
Read on to learn more about the gambling industry in Mainland China.
State-Authorized Lotteries: Welfare and China Sports
While habitual gambling is illegal in China, the government hosts two types of Lotteries where people can partake: the Welfare Lottery and the China Sports Lottery.
The lotteries are the only known exemption to the gambling ban in China, mainly because the government doesn't consider these lotteries to be gambling.
Welfare Lottery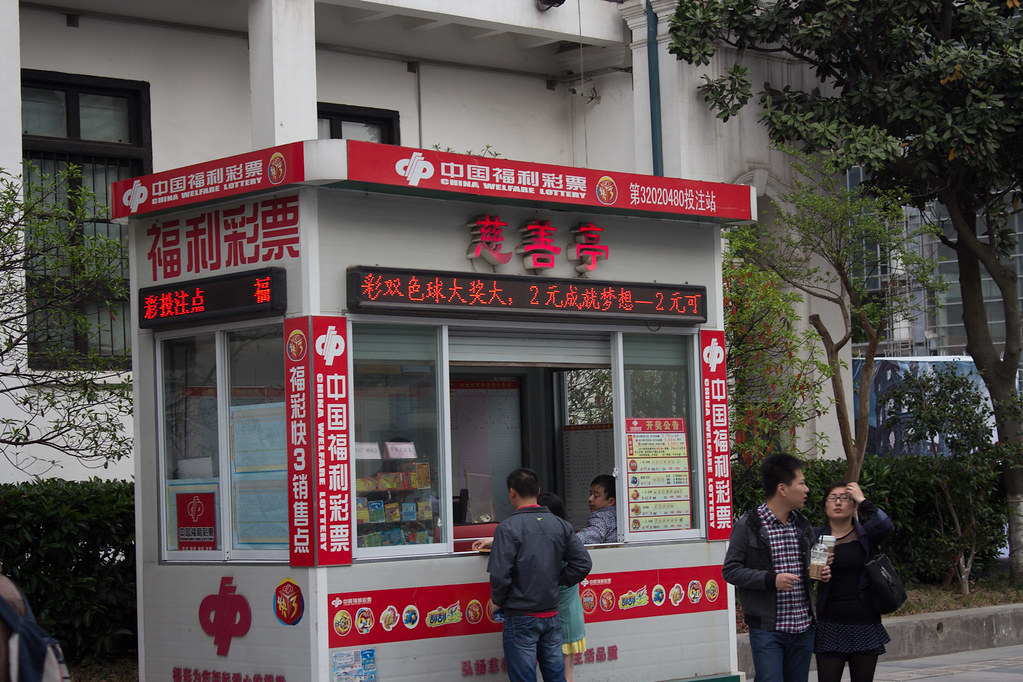 The Welfare Lottery commenced in 1987. It works like the typical Lottery universally played. Common versions of the Welfare Lottery are:
Double Color Ball
3D Lottery
Lucky 7
The government uses the revenues from the Welfare Lottery for projects dedicated to the elderly, vulnerable, and disabled.
Sports Lottery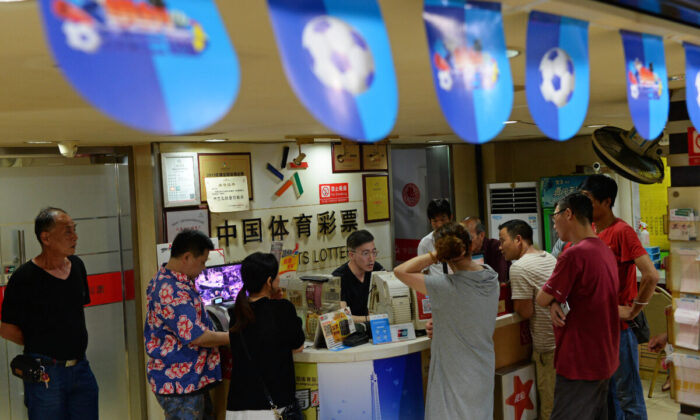 China launched the Sports Lottery in 1994. As its name explicitly says, sports betting allows the Chinese to bet on outcomes in international Football matches. It also offers traditional draws like:
Super Lotto,
Order of 3,
Order of 5, and
Seven Star Lottery.
Since its launch, Sports Lottery has generated over CN¥1.4 trillion. The revenue allows for projects focused on sports. Part of the revenue goes to education, healthcare, and other social causes.
Black Market Gambling in Mainland China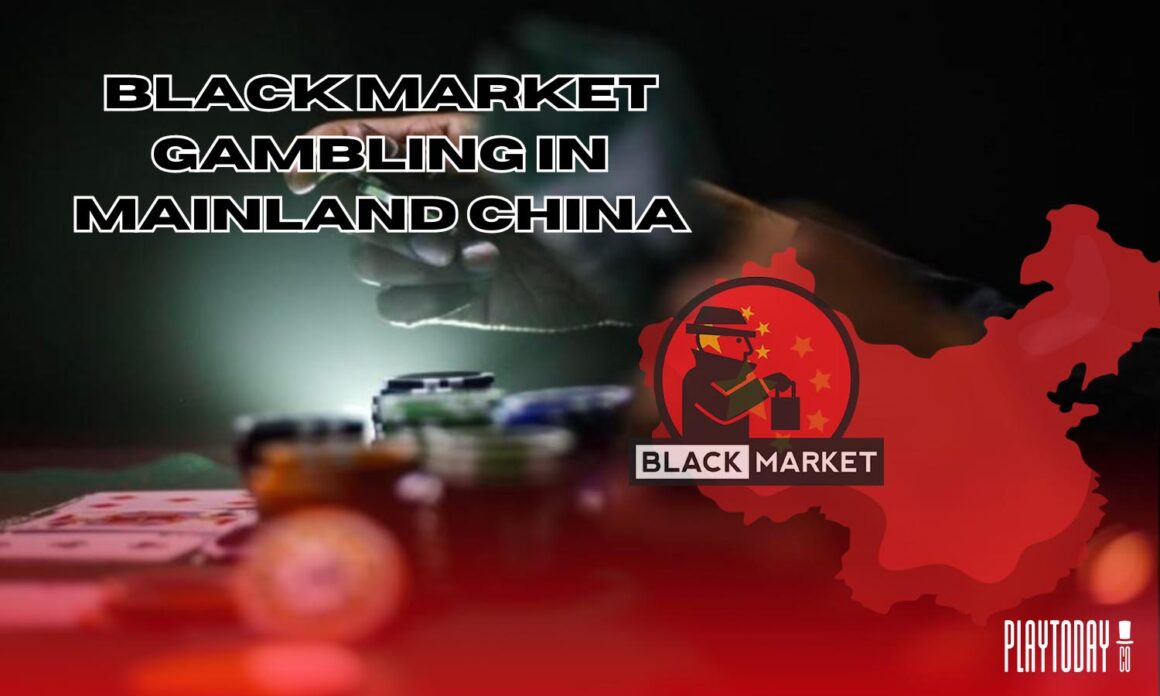 Even with strict policies banning all forms of gambling in Mainland China, Chinese people still find ways to gamble. Illegal gambling has become an industry by itself, generating millions of revenue.
Online gambling is one of the main culprits in illegal gambling. While efforts to track down online casinos, the rise of digital currencies paved the way for online gambling on the Mainland.
Efforts to Legalize Gambling in China
Despite the existing problem of illegal gambling in China and the growing revenue from Macau and Hong Kong, there seems to be no action from authorities to legalize gambling in the country.
No recent solid legislation and regulatory developments exist about allowing gambling in China. The authorities, mainly the Ministry of Public Security, ordered stricter enforcement against it.
🇲🇴 Macau: China's Gambling Haven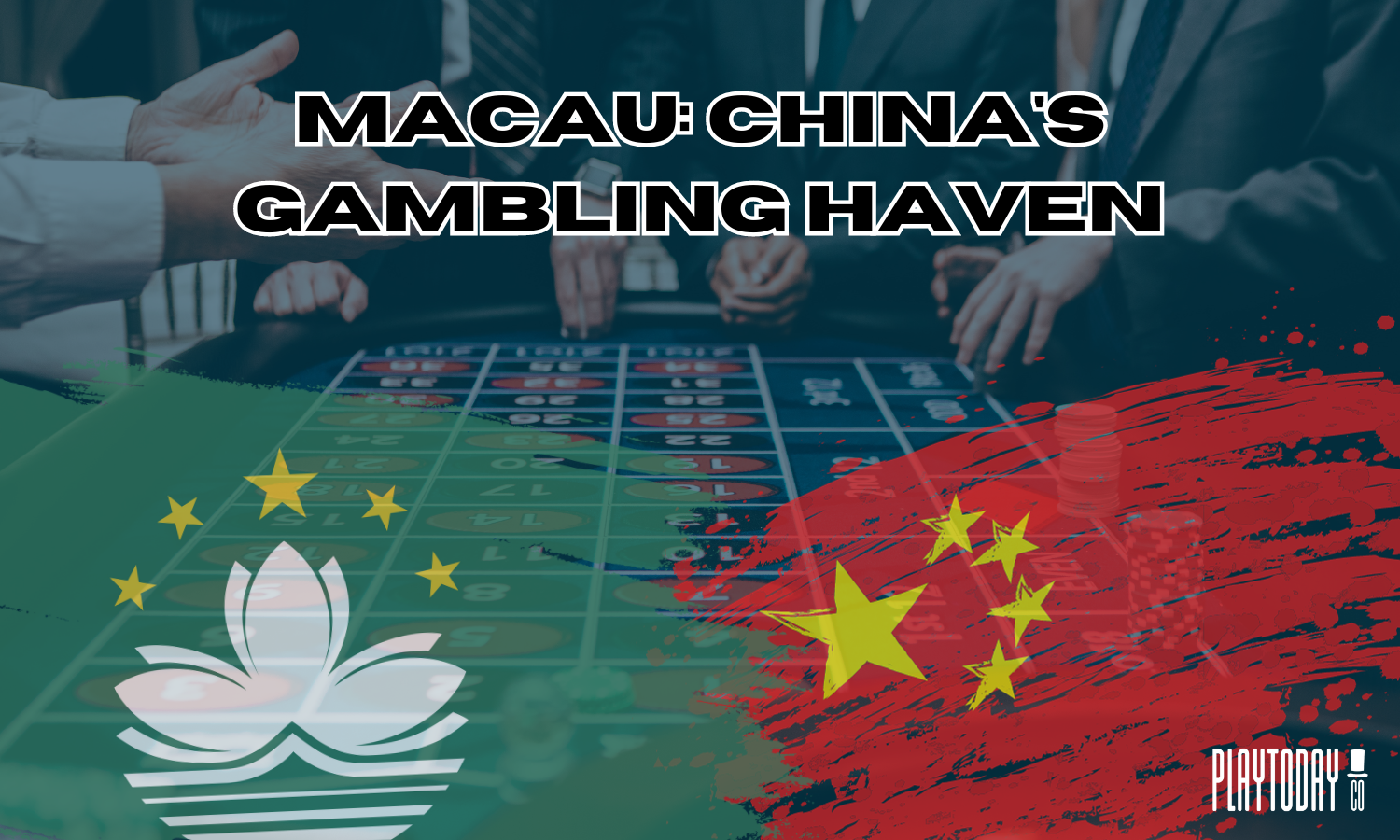 Macau is known as the gambling capital of the world and the Las Vegas of the East. The Macao Portuguese government legalized gambling in the city in 1847.
Macau's Gambling Industry has been thriving for more than 30 decades. It is recognized as the city's highest source of income, accounting for 50% of the economy.
In the first eight months of 2023, Macau's gross gaming revenue reached $14.14 billion (MOP114.01bn).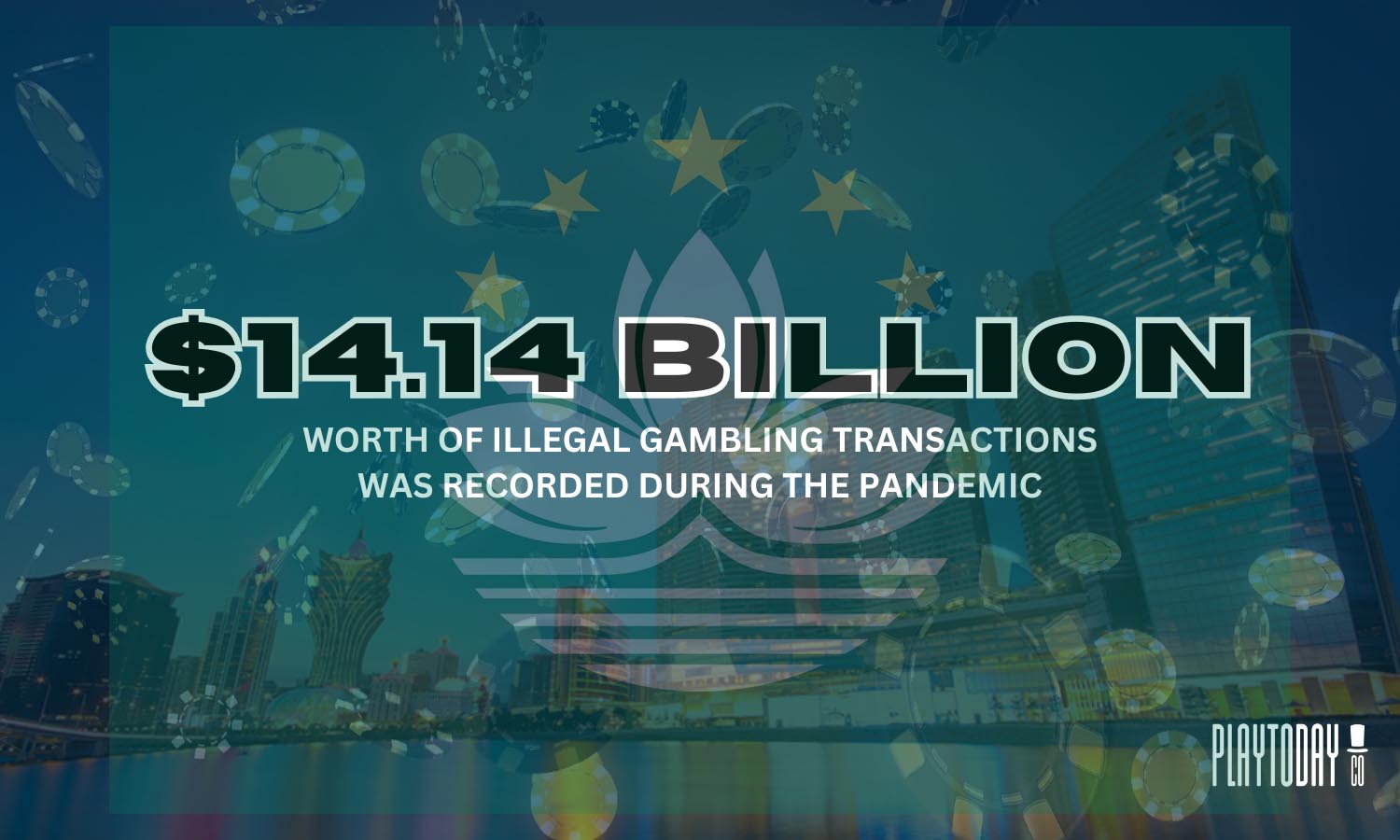 Macau is the only part of China where gambling is openly legal.
During Q1 of 2023, the Macau Government Tourism Office (MGTO) revealed that 6 of 10 visitors to casinos are from Mainland China, 30% are from Hong Kong, and 10% are from Taiwan and other countries.
Explore the rich gambling scene in Macau with the facts and discussion below.
Legalization of Gambling in Macau
Early forms of gambling in Macau date back to the 16th century when people from Mainland China immigrated to the city. Most were domestic helpers, harbor workers, and construction workers.
In 1847, the Portuguese Macau Government legalized gambling after claiming that betting shouldn't be stripped from Chinese nationals with respect to traditional Chinese customs.
At present, Macau is home to over 40 casinos. It has six licensed operators, which are as follows:
Sands China
SJM Holdings
Wynn Macau
Galaxy Entertainment Group
MGM China Holdings
Melco Crown Entertainment.

Did You Know?
As of June 2022, Venetian Macao is recognized as the second largest casino in the world, with an estimated 546 thousand square feet of floor area. It is next to the US' WinStar World Casino & Resort in Oklahoma.
Macau's Gaming Law 2022
The primary law that regulates Macau's land-based gaming is the Gaming Law (Law 16/2001 amended by Law 7/2022), setting the legal framework for commercial operations focusing on "games of fortune."
The amended law restricts the number of gaming concessions to six and prohibits the creation of sub-concessions.
The law also states that the concession period is ten years, with a possibility of a three-year exceptional extension.
Definition
Gaming Concession – is the concession granted to a particular company to operate games of chance or other casino games in Macau.
Macau's Gaming Law also increased the minimum share capital to $620 million from $25 million, and the minimum share capital held by the concessionaire's managing director is 15% from 10%.
Gambling-Related Laws in Macau
Some other land-based gaming laws in Macau are as follows:
Instant Lottery Law (Law 12/87/M)
This law governs the concession and operation of instant Lotteries. It defines "instant Lotteries" as those wherein prizes are either fully or partially fixed when the Lottery tickets are issued.
Under this law, authorities do not impose taxes on the tickets and prizes.
The Electronic Gaming Machines (EGMs) Regulation (Regulation 26/2012)
Under this ordinance, the Gaming Inspection and Coordination Bureau (DICJ) must approve the gaming machines.
The law regulates electronic gaming machines, systems, and gaming equipment. The ordinance also sets the licensing procedures for EGM manufacturers and suppliers.
Gaming Promoters' Regulation (Regulation 6/2002)
Amended by Regulation 27/2009, this law sets out the regulations and requirements for the licensure of gaming promoters' operations.
The Gaming Participation Law (Law 10/2012)
This ordinance regulates the conditions of entry, working, and gaming at casinos. It prohibits access to casino concessionaire's employees when off duty.
The law also raised the minimum age to enter casinos to 21.
Legal Land-Based Gaming Forms in Macau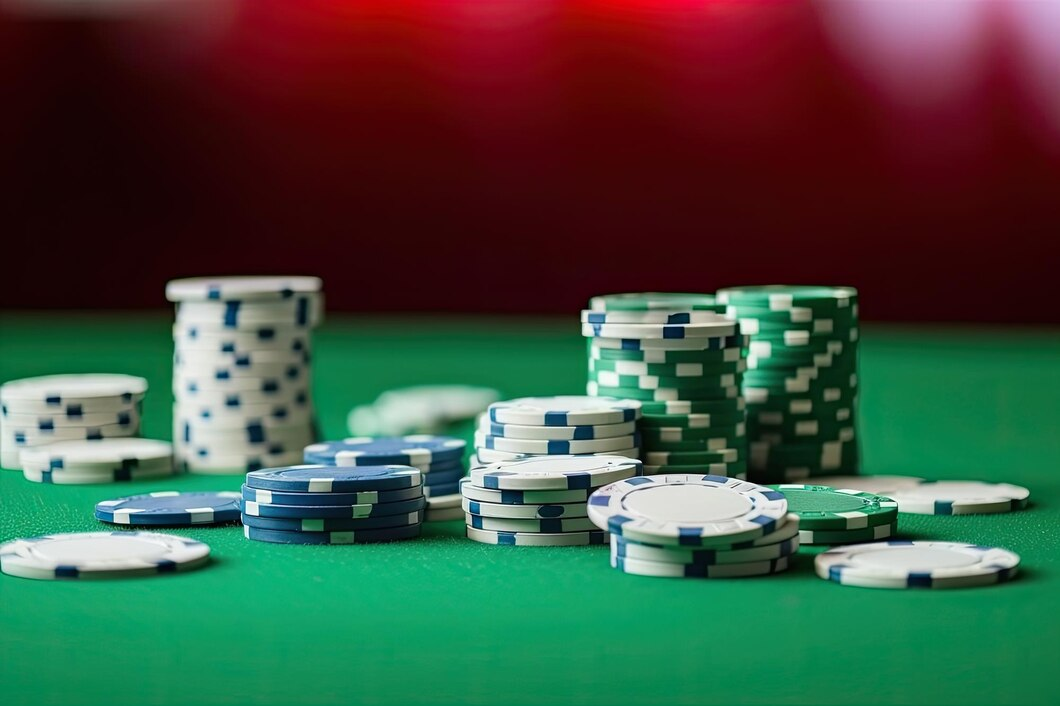 Four types of gaming products are legal in Macau, which the Gaming Law establishes. These permitted gaming forms are as follows:
Games of Chance – Macau defines games of chance as those that depend on the players' luck. Casino games such as 3-Card Baccarat, Poker, Casino War, Mahjong, and Lucky Wheel qualify as games of chance.
Interactive Games – These types are games of chance accessed through an electronic or mechanical gaming machine. The interactive games offer cash or other value as a prize, where players participate in the game through telecommunication.
Betting – Macau allows betting on Horse Racing. Players can also place bets on other sports like Football and Basketball.
Lotteries – Raffles and lucky draws fall under this category. Lotteries allowed in Macau are in the form of Instant and Chinese lottery (Pacapio).
🇭🇰 Hong Kong's 1977 Gambling Ordinance
Hong Kong enacted the Gambling Ordinance in 1977 to limit excessive gambling. The law states that gambling includes gaming, betting, and bookmaking.
The purpose of this legislation is not to outlaw gambling but to limit gambling opportunities and allow the establishment of controlled legal gambling outlets.
Under the HK Gambling Ordinance, private bets and certain types of games carried out on private and licensed premises on social and non-social occasions are considered lawful.
Further, the ordinance gave the Hong Kong Jockey Club a monopoly on Horse Racing, wagers, Football betting, and Lotteries.
Definitions
Gaming – the act of playing any game to win money or other property, whether or not any person playing the game is at risk of losing any money or other property. Bookmaking – receiving, soliciting, negotiating, or settling of a bet by the trade of business personally or by letter, telegram, telephone, or online medium.
Gambling-Related Laws in Hong Kong
A region as strict as Hong Kong concerning regulating gambling activities is sure to implement multiple stringent gambling laws and ordinances.
Aside from the Gambling Ordinance, the other issuances that regulate gambling in Hong Kong are as follows:
Betting Duty Ordinance
The law contains provisions for authorizing Lotteries, cash-sweeps, gambling on horse races and Football matches, and establishing the Betting and Lotteries Commission.
Chit-Fund Businesses (Prohibition) Ordinance
This ordinance enumerates provisions to prohibit chit-fund businesses and clearly describes it.
Definition
Chit-fund – is also called "Hwei" whereby participants subscribe periodically or otherwise to a common fund for sale or payment to the participants by tender, auction, bid, or ballot.
Amusement Game Centres Ordinance
This act lists provisions to regulate amusement game centers. Under this ordinance, bettors must have an amusement game center license issued by the public officer authorized by the Secretary for Home and Youth Affairs.
Government Lotteries Ordinance
The ordinance authorizes and regulates the advertising and control of government Lotteries and related matters.
Broadcasting Ordinance
This law authorizes companies to offer broadcasting services and controls licensees' provision of broadcasting services.
Legal Games in Hong Kong
Hong Kong's Gambling Ordinance states that all gambling activities are illegal except those authorized by the government, mainly Horse Racing, Football betting, and Mark Six Lottery.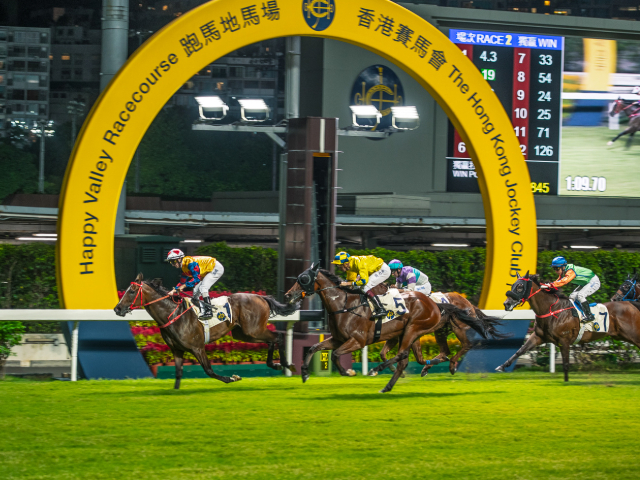 Horse Racing in Hong Kong – There are only two authorized racecourses in Hong Kong, namely Sha Tin Racecourse and Happy Valley Racecourse, which can house up to 85,000 and 55,000 people.
Football Betting – Hong Kong authorized Football betting in 2003, hoping to eliminate illegal gambling. Authorizing Football/Soccer wagers slowed the prevalence of unlawful sports bets in the country, but only for a while.
Mark Six Lottery – The Hong Kong Jockey Club (HKJC) runs Hong Kong's Lottery. The government introduced the game in 1975 to stop the illegal Chinese Lotteries operating then.

Did You Know?
Mahjong is the only legal form of betting in Hong Kong not run by the Hong Kong Jockey Club.
Illegal Gambling in Hong Kong
Having only Horse Racing to bet on has led to illegal sports betting in Hong Kong. In 2003, the government added Football betting, but it was only temporarily effective.
It did not stop the people from partaking in illegal sports bets. HK officials determined that more than HK$500 billion ($63 billion) came from unlawful sports wagers during the 2014 World Cup.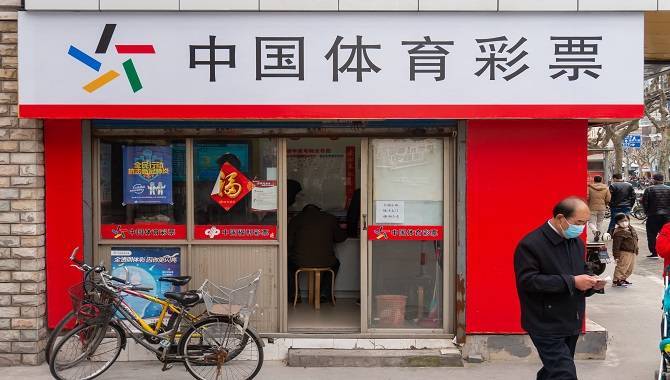 Under the 1977 Gambling Ordinance, those who accept illegal bets will receive up to seven years imprisonment and pay a penalty of HK$5 million (more than $600k).
Under the same legislation, residents participating in illegal gambling will face imprisonment for up to nine months and a maximum penalty of HK$50,000 (over $6,000).
The Popularity of Offshore Betting in China
Chinese authorities outlaw offshore betting. The legal restrictions and lack of legal domestic options have led to the growth of online and overseas gambling sites that target Chinese nationals.
Studies show that 80% of first-time Chinese travelers going overseas visit a casino. Nearly 340 casinos in Southeast Asia are designed to attract and accommodate Chinese gamblers.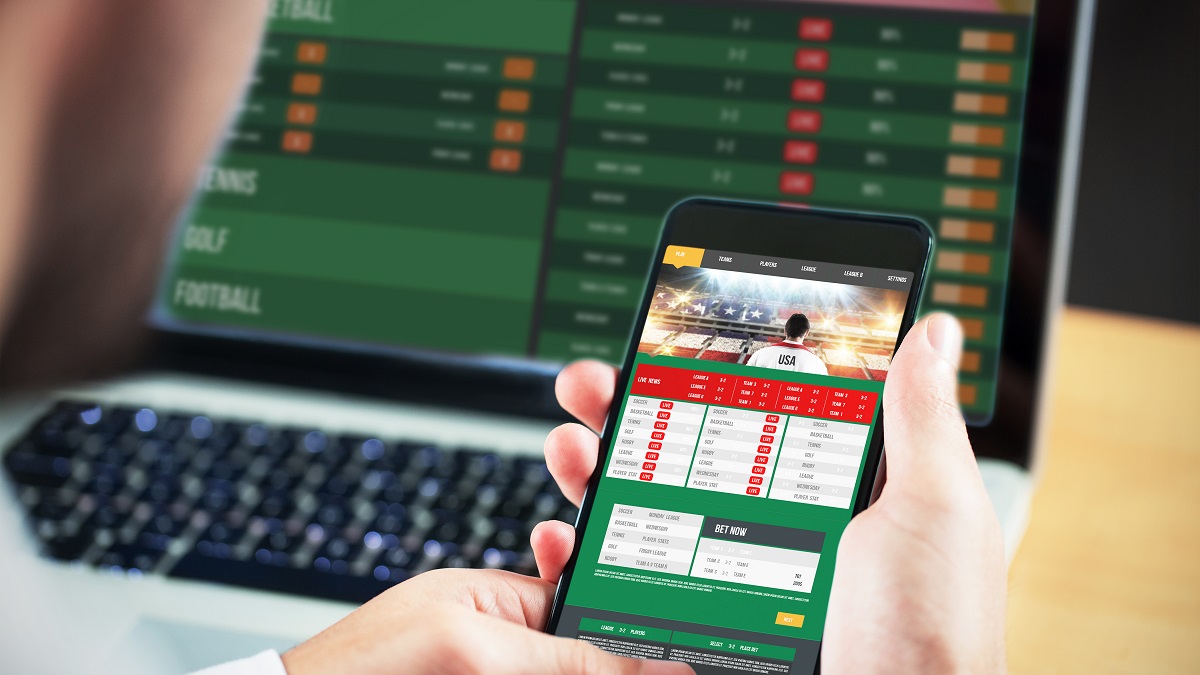 China's offshore betting entered the Philippines. In 2016, one of the offshore betting trends recorded was proxy gambling, where 'high rollers' communicate with casino staff to place bets remotely.
Proxy gambling accounted for 40% of the Philippine's $1 billion VIP-gaming market.
China's Online Gambling Industry
China is considered the largest market for online gambling in the Asia Pacific Region. The Chinese government only allows limited online gambling activities, namely Lotteries and sports betting.
In 2022, China's online gambling market size reached $9.9 billion. Analysts expect the market to grow by 7.3% or $16 billion in 2023-2028.
The rising popularity of online gaming, increased usage of smartphones and devices, and the growing awareness of cryptocurrency's benefits drive the growth of China's online gambling industry.
Further, the improvement of Chinese middle-class economic status that resulted in a growing desire for entertainment has increased the popularity of online gambling.

Did You Know?
Mirroring, a web development process that clones sites and generates a different URL, is one of the main culprits why Chinese players can still engage in online gambling. 

The cloned sites are excluded from the blocked URLs by the Cyberspace Administration of China (CAC). Once the cloned sites are flagged, the illegal operator can create another URL.
The Philippine Offshore Gambling Operators Debacle
China's offshore gambling peaked in 2020 in the Philippines, generating an estimated $122 million in revenue through the Philippine Offshore Gambling Operators (POGOs).
However, in 2019, China's Pres. Xi Jinping appealed to the PH government to shut down POGOs.
The crackdown was in response to the reports about inhumane crimes committed by Chinese nationals against their own.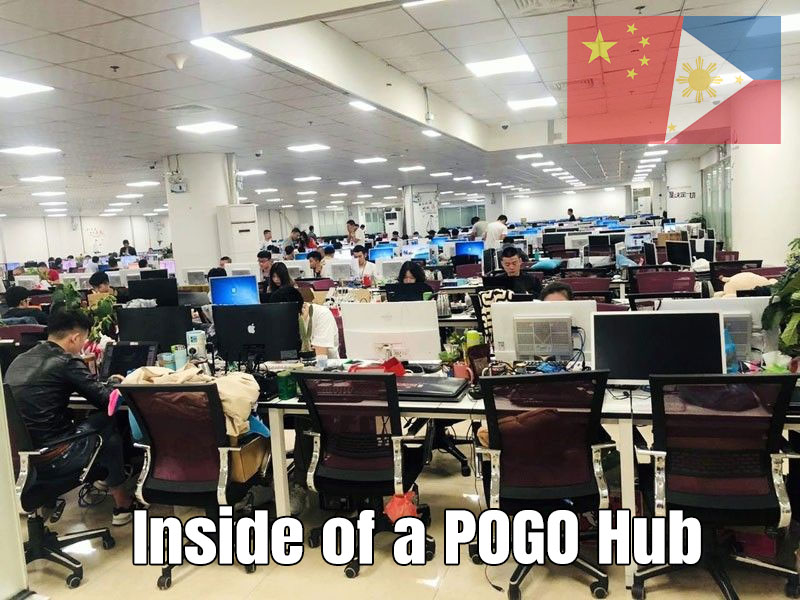 In September 2023, the call for the immediate expulsion of POGOs in PH and the restriction of player entry was up for discussion in the PH Senate.
Other PH officials also agree to shut down POGOs, as these have spawned syndicates that threaten the safety of Chinese Nationals and Filipinos.
Legal Gambling Forms Available in China
The only government-authorized gambling activities in China are the Welfare Lottery and Sports Lottery. The Chinese government does not consider lotteries to be gambling.
In 2020, the State Councilor and Minister of Public Security emerged to advocate for Sports and Welfare Lotteries as China's only legal form of betting.
In the first half of 2023, China's Ministry of Finance revealed that Lottery ticket sales reached $38.35 billion, a 50.4% increase year-on-year.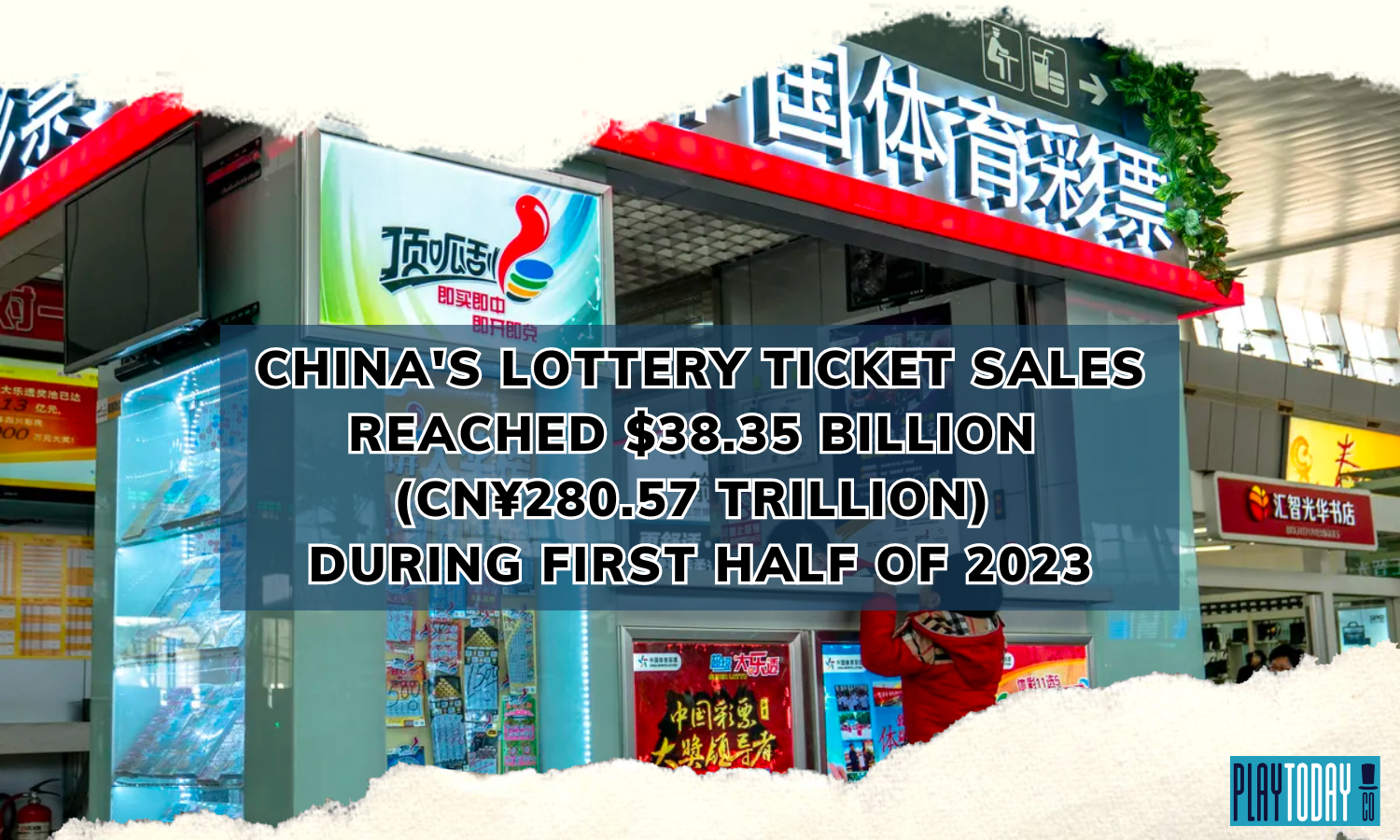 Learn more about the Welfare and Sports Lotteries from the discussion below.
China's Welfare Lottery
China's Welfare Lottery started operations in 1987, administered by the China Welfare Lottery Issuance Centre.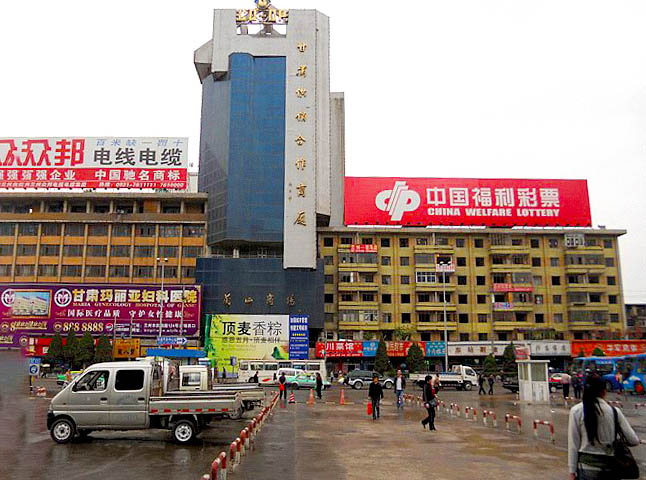 As its name goes, a part of every ticket sale goes toward welfare projects in China. As of 2017, more than 300,000 welfare and charitable projects benefited from the Welfare Lottery.
The Chinese government allotted over $68 billion (500 billion CN¥) from the total sales of over $219 billion (1.6 trillion CN¥) for public welfare funds.
During the first half of 2023, the welfare Lottery tickets sold reached an estimated $12 billion (89.82 CN¥), a 20% increase year-on-year.
China's Sports Lottery
The Sports Lottery in China began issuing Lottery tickets in 1994. It allows legal sports betting in China and has recorded soccer as the most popular sport to place bets on.
Football Lottery, 4-selection correct score, and Super Lotto are some of the Sports Lottery's High-Frequency games.
In the first half of 2023, the Sports Lottery generated CN¥184.08 billion, a 20% increase year-on-year.

Did You Know?
Chinese citizens cannot bet on the Chinese Football League due to perceived match-fixing and corruption. However, they are free to bet on any global Football league.
Betting Age Restriction in China
Gambling is a taboo in Mainland China. For the People's Republic of China, gambling is harmful to the betterment of society the way drugs and prostitution are.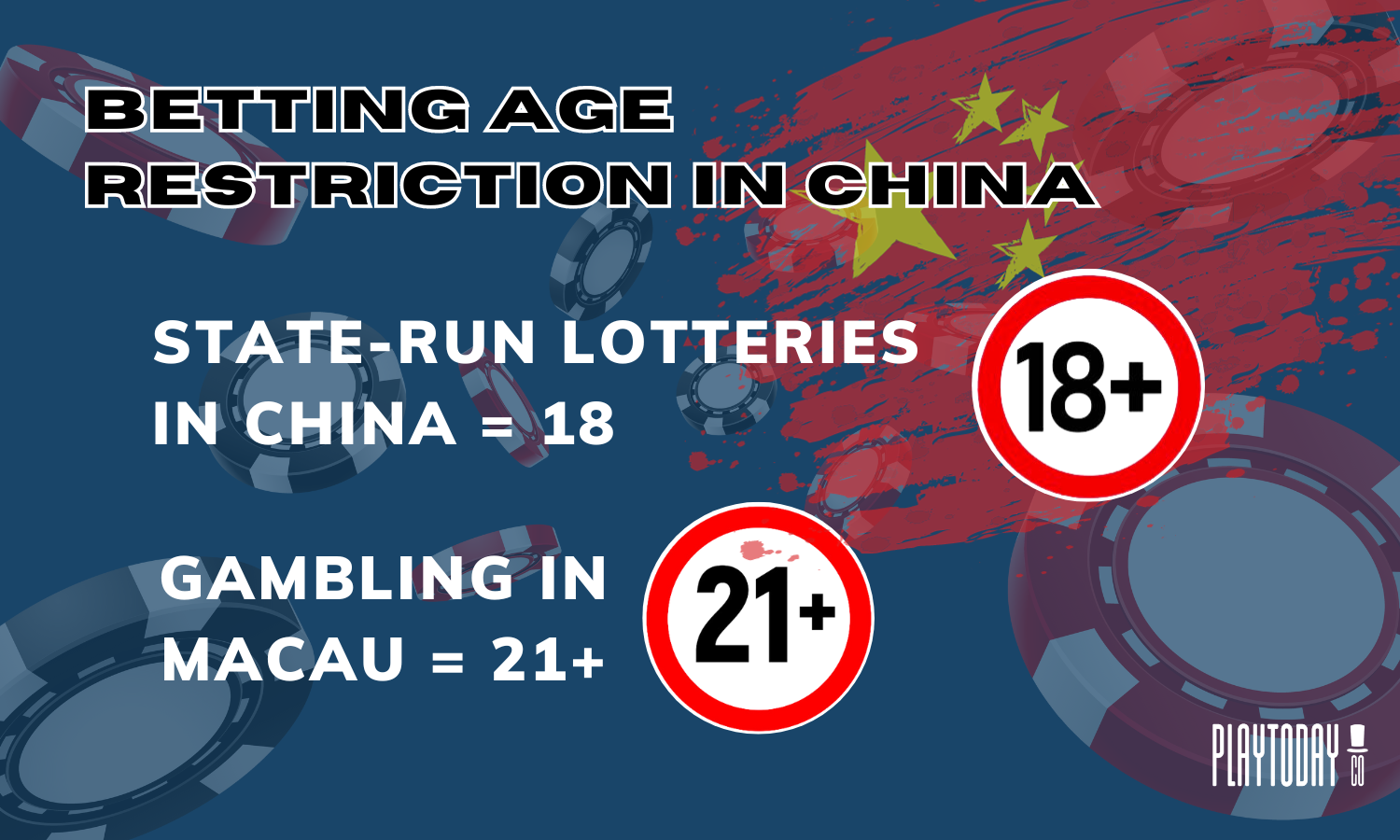 However, in Macau and Hong Kong, the Lottery is not considered gambling and is only done in state-run establishments. To legally play in a state-run Lottery in China, the required age is 18 or 21.
To ensure everyone's security, including the gambling facility, passports and other forms of identification are thoroughly checked for foreigners who want to play in gambling facilities in China.
Gambling Penalties in China
China takes unlawful gambling seriously since it violates their moral standards. China imposes a fine of up to $70,000 to punish this immoral behavior and up to three years in prison.
Such is the case in 2021, when ten individuals were fined a whopping $900,000 each for illegal gambling. The culprits used unauthorized state banks to claim their winnings from overseas betting platforms.
These ten culprits were just part of over 100,000 suspects charged with illegal gambling in 2021 – a 23% increase from 2020, when 77,000 individuals were arrested for the same criminal offense.
The Zhang Jike Extortion and Gambling Scandal
Chinese Olympic gold medalist Zhang Jike made headlines in Chinese social media in 2023 mainly for his CN¥5 million gambling debt and extortion of his then-girlfriend, Jing Tian.
Although Zhang did not violate any gambling laws, his means to pay off his alleged gambling debt had the Chinese community and the big brands turn their backs on the Table Tennis player.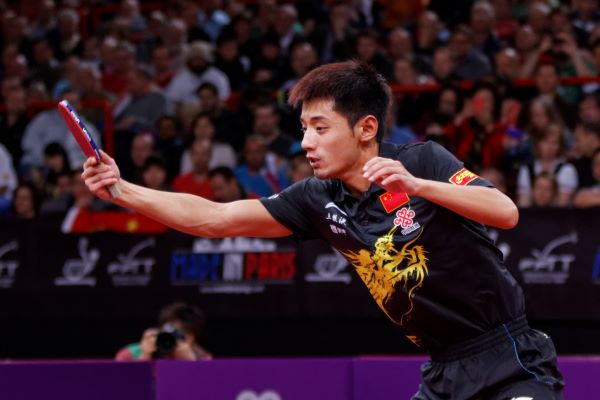 Reports claimed that Zhang leaked the sex tape of his ex-girlfriend to a loan shark named Mr. S, who used the info for extortion against Zhang's partner in exchange for money equivalent or more to his debt.
Zhang's team released a statement stating that this is fake news and will be pressing charges against the person or the netizens who spread this misinformation.
Final Thoughts
China has one of the strictest laws for gambling worldwide. Even though Lottery and sports betting are legal in the country, legalizing gambling in the Mainland would still take a lot of time.
All the taxes they get from their state-run Lottery offices go to government projects that benefit the citizens. If this continues, China sees no point in changing its laws against gambling.
Aside from benefiting already in Lotteries, familial and societal values play a critical role in why it's hard to make gambling legal in Mainland China.
FAQs
What is the punishment for gambling in China?

A fine of $70,000 and a three-year imprisonment are the punishment for gambling in China.
What is the latest law on gambling in China?

The gambling laws in China have remained unchanged since it was first implemented.
Why is China strict about gaming?

China is strict about gaming mainly because it goes against the values they're trying to maintain in their country. Gambling for them is just as harmful as drugs.
Why do the Chinese love gambling?

Chinese love gambling because of the thrill, fun, and easy way to win money.
Which country in China has gambling?

Macau is the only country in China where gambling is legal.