Amazing Kobe Bryant Facts and Stats Every Baller Must Know in 2023
Dubbed "the closest thing to Michael Jordan," Kobe Bryant is one of the most exciting athletes to explore regarding basketball and beyond.
The 5-time NBA champ is a controversial figure, inserted in many Top 10 lists at the 1st, 2nd, 3rd spot, or not at all. His divisiveness is one of many reasons why he should be talked about.
This article lists some of the most interesting facts and statistics highlighting how Bean became the Black Mamba, from childhood to the big leagues and his untimely passing.
Let's discuss the points behind the life and times of the late and forever great Kobe "Bean" Bryant.

Highlights of the Article
Kobe Bryant spent most of his childhood in Italy and was fully fluent in Italian.
He broke Pennsylvania's state record of 2,883 points in high school.
Charlotte Hornets made him the 13th pick of the NBA draft in 1996.
Kobe Bryant was the youngest player to enter All-Star Game in NBA History.
He won the NBA All-Star Game MVP award four times.
The Mamba was a 2-time NBA Finals MVP winner.
Bryant ranked third on the NBA list for points in a career in December 2014.
Kobe Bryant spent 20 seasons wearing the Purple and Yellow for the Lakers.
He is the oldest NBA player to score 60 points at the age of 37 years.
Intense Facts Behind The Career of Kobe Bryant: The Black Mamba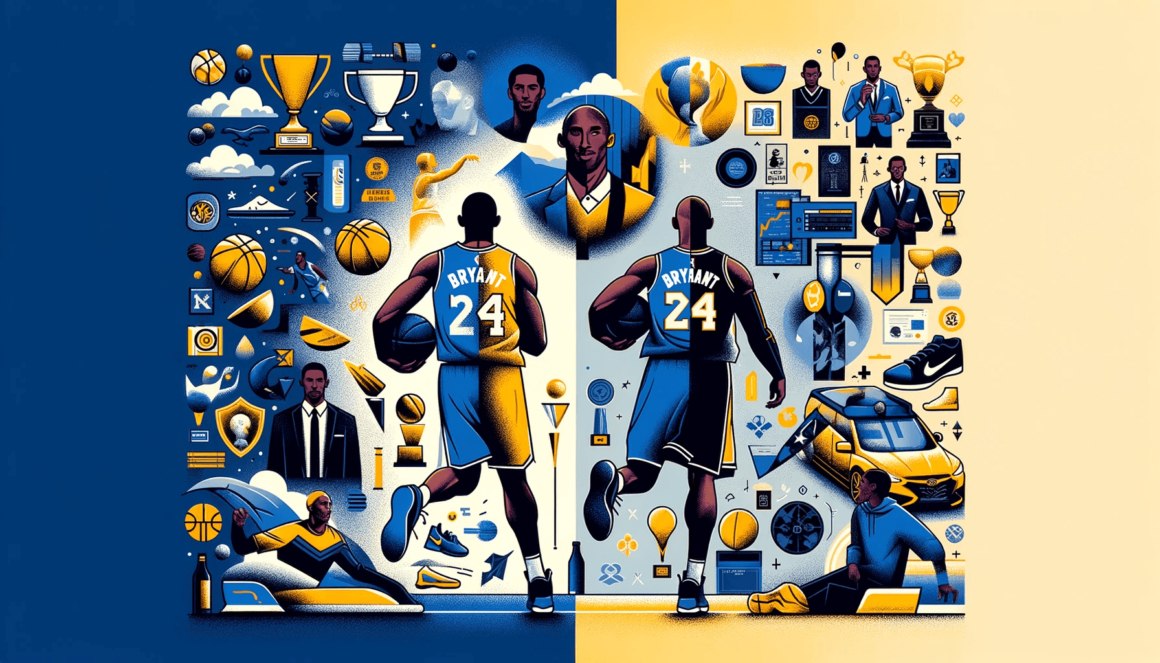 A striking detail about Kobe's career was the many testimonies and stories from other players about his unmatched competitive nature and work ethic.
Aside from his achievements on the court, Kobe was known for his alter ego, dubbed "Mamba Mentality," pointing to his unbreakable defense, scoring prowess, and intense mindset.
Michael Jordan, discussing Kobe's mental toughness during games, has been quoted as saying:
"He was a mentally tough kid, maybe even tougher than I was,"
"Remember, the people who followed me, my fans, didn't like that he was trying to copy what I had done."
This mentality was crucial in achieving his many awards, such as his 5 NBA championships with the Lakers', furthering the organization's status as the best basketball team ever.
Let's discuss his illustrious basketball career, from being drafted and traded to his "Mamba out!" mic-drop moment.
1. The Charlotte Hornets drafted him at the 13th spot of the NBA draft in 1996.
(CBS Sports, Wolfgang Sport)
Bryant was picked in the first round of the NBA draft on June 26 that year.
The 1996 NBA Draft Class was considered by many to be the greatest class to enter the league, as aside from Kobe, many legendary players were also drafted, such as:
Allen Iverson

Ray Allen

Shareef Abdur-Rahim

Peja Stojakovic

Steve Nash

Jermaine O'Neal

Derek Fisher

Stephon Marbury

Marcus Camby

Ben Wallace (Undrafted)



After drafting Kobe, the Hornets traded him to the Lakers, a decision that would forever haunt the organization for decades.
2. After getting drafted, the Hornets traded Bryant to the Lakers for Vlade Divac.
(Lakers Nation, SB Nation)
Two weeks after the Hornets acquired Bryant, the organization made a deal with the Los Angeles Lakers.
During that time, Jerry West was managing the Lakers. The NBA Legend was reportedly impressed by Kobe's pre-draft workouts.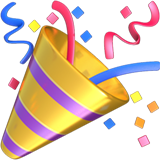 Fun Fact
The person on the NBA logo is none other than Jerry West. Although West has stated that he resents being associated with the logo.
In 2020, there were numerous reports that many petitioned to replace the logo with Kobe's likeness.
3. Kobe was named to the second team in the 1996–97 NBA season.
(NBA, Basketball Reference)
Bryant began filling his trophy case in 1997 with his first award, an All-NBA Second Team during his 96-'97 NBA rookie season.
Besides Bryant, the second team for that season was composed of:
Ray Allen (Milwaukee Bucks),

Kerry Kittles (New Jersey Nets),

Travis Knight (Los Angeles Lakers),

Matt Maloney (Houston Rockets).
Kobe averaged 7.6 points on a 42% field goal percentage, 1.9 rebounds, and 1.3 assists, all while playing an average of 15.1 minutes per game for 71 games.
4. Kobe "Bean" Bryant is the youngest player to become an All-Star in the NBA.
(Lakers Nation, News Day, Stat Muse)
During the 1998 season, Bryant received 395,686 votes to become an all-star. This earned him the title of the youngest to become an All-Star, a record that still stands today.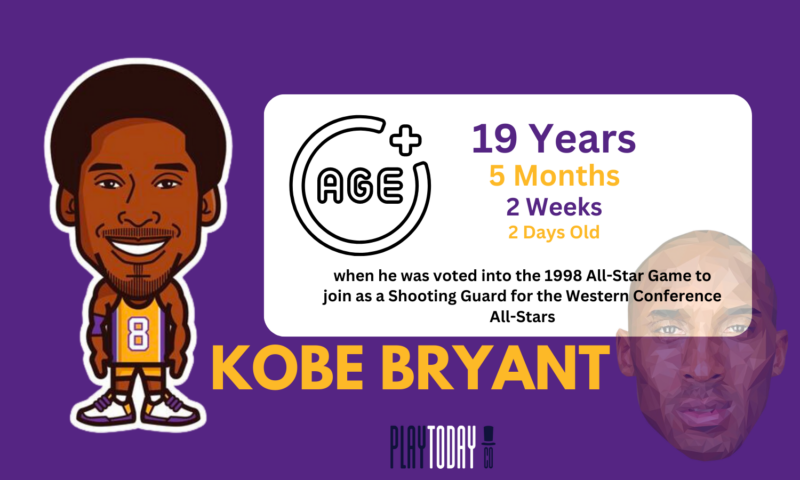 Kobe Bryant was 19 years and 169 days old at the time of his induction, breaking the record set by another Laker Legend, Earvin "Magic" Johnson, at 20 years and 173 days old.
The game was memorable as the iconic duel between the young Bryant and the veteran Jordan, with the latter winning the All-Star MVP award.
Kobe finished his All-Star debut with 18 points, six rebounds, one assist, and two steals.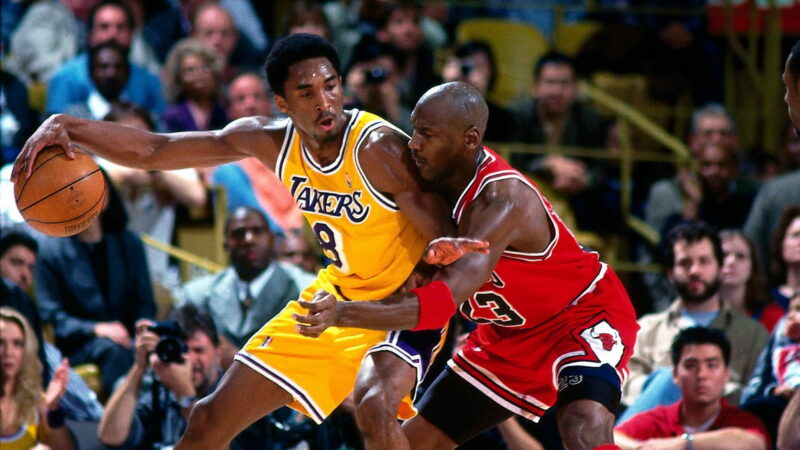 5. He won the NBA All-Star Game MVP four times.
(NBA)
Kobe and the NBA All-Star are interchangeable. Bryant achieved almost every All-Star award, respected as one of the few that still brought a competitive edge to the usually relaxed games.
His competitiveness is what got him the All-Star MVP 4 times, the most any player has won, tied with Bob Pettit.
Bryant won in 2002, 2007, 2009 (co-winner with Shaquille O'Neal), and 2011.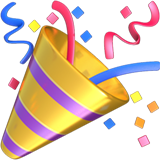 Fun Fact
In 2020, the NBA renamed the All-Star MVP to the Kobe Bryant MVP, proving how synonymous the Mamba is with the event.
6. Bryant was named NBA regular season MVP in 2008.
(ESPN, NBA)
One of the NBA's most esteemed awards for any individual player is the NBA Regular Season MVP award, renamed The Michael Jordan Trophy on December 2022.
The award is one of many points basketball heads raise during debates and conversations on who the GOAT is, especially in the "LBJ vs. MJ" discussions, in which Kobe is also inserted.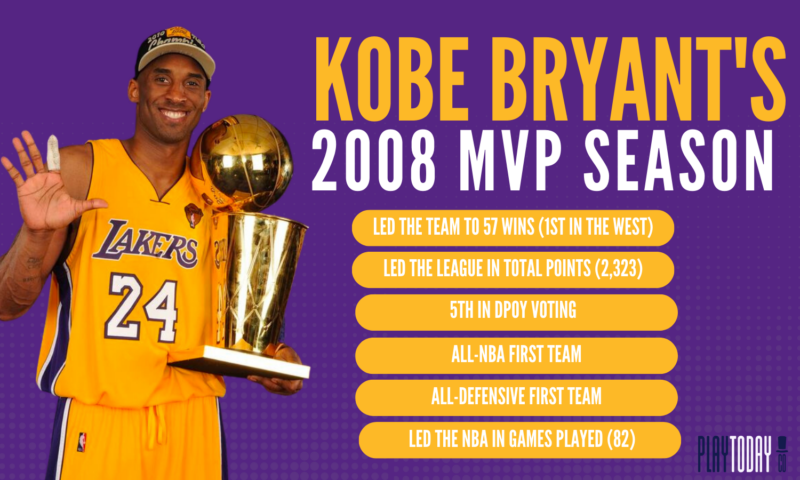 Kobe Bryant won the award once in 2008 when he led the Lakers to 57 wins which got them the 1st seed for the playoffs, going to the finals and sadly losing to their rival Celtics in 6 games.
7. He won the NBA Finals MVP award twice.
(Britannica, ESPN, NBA, Basketball Forever)
The Mamba received one of his two consecutive Finals MVPs, "The Bill Russell Trophy," when he willed the LA to a 4-1 victory over Dwight Howard's Orlando Magic in 2009.
2010 saw him receive his most memorable Bill Russell Trophy when he led his team to its 16th NBA Title after defeating the Boston Celtics with Lakers in a seven-game series.
He dubbed his 2010 performance as revenge for losing in 2008 to Boston's "Big 3", overcoming a 2-3 deficit by winning the next two games, where he recorded a 6-24 shooting in Game 7.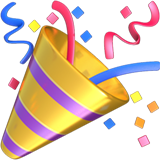 Fun Fact
Kobe held the NBA record for the longest Top Salary per season, only broken by Steph Curry's current contract.
Mamba was NBA's highest-paid for seven consecutive seasons from 2009-2016, averaging a contract worth $2.6 million annually.
8. Kobe Bryant was part of the US men's basketball team for the 2008 and 2012 Olympics, winning two gold medals.
(USA Today 30, Bleacher Report, ESPN, The Guardian)
The Black Mamba was pivotal in creating the "Redeem Team," a callback to the famed USA Dream Team '92 and a statement for the country's 2004 loss in the Olympics.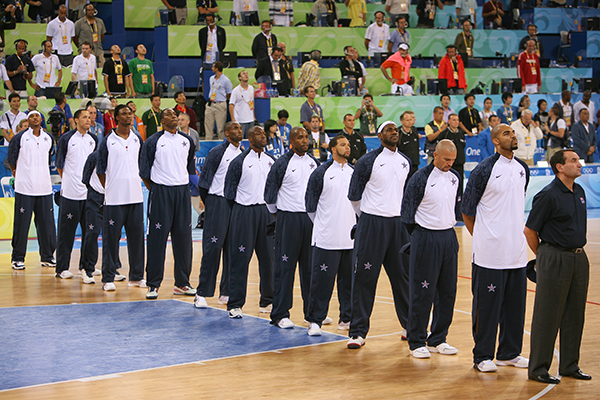 In Kobe's two inclusions in the USA Olympic National Basketball Team in 2008 and 2012, he became the team's leader and helped them bag 2 Olympic Gold Medals.
In the 2008 Beijing Olympics, the Redeem Team defeated Spain 118-107, and Bryant accounted for 20 points.7

In London in 2012, the US won against Spain again, 107-100, with Bryant contributing 17 points.

Side Note
The 2008 Olympics cost China around $44 billion, the most expensive then, only surpassed by Sochi 2014.
To learn about the complexities behind bidding and funding the Olympics, read this article and discover how costly the events are.
9. He suffered severe injuries in 2013, which forced him to take time off.
(Bleacher Report, Lakers Nation)
In the Lakers' 80th game for the 2012-2013 season, Kobe Bryant suffered an almost career-ending Achilles Rupture injury.
The shooting guard had hyperextended his left knee during the third quarter but kept playing until the rupture with only 3:06 left in the game.
Though suffering from the injury, Kobe returned from the bench and hit two free throws before returning to the locker room, giving the basketball world another unforgettable moment.
The Laker legend ended the game with 34 points, five rebounds, and four assists, helping the team get the 118-116 win over the Warriors.

Side Note
10. Kobe Bryant surpassed his idol, Michael Jordan, on the NBA All-Time Scoring in December 2014.
(The New York Times, LA Times, Olympics)
Kobe Bryant is known as one of the greatest and most versatile players in basketball, being able to score in any way he wants to.
Unsurprisingly, on December 14, 2014, he reached his 32,292-point mark in a 100–94 win against Minnesota, placing 3rd in the All-Time Scoring List, going above Jordan by 1,351 points.
Jordan is hailed as the greatest athlete ever in all of sports. Surpassing MJ in any field is an accomplishment that surely cements any player's legacy.
11. In December 2015, Bryant announced retiring at the end of the 2015–2016 season.
(NBA, Bleacher Report, The Players Tribune)
The Mamba shared the news of his retirement after 20 years in the league through a sentimental poem. An excerpt from his piece expresses:
"My heart can take the pounding,
My mind can handle the grind,
But my body knows it's time to say goodbye.
And that's OK. I'm ready to let you go."
As a token of appreciation, Bryant received a Farewell Tour from the league, receiving tributes and gifts from fans and opposing teams.
12. Kobe's last game was on April 13, 2016.
(ESPN, Sports Media Watch)
The Lakers played against the Utah Jazz and won 101-96.
It was the 37-year-old's 1,346th regular-season game, and he went out with a bang, scoring an impressive 60 points for the sixth time in his career, even hitting two iconic free throws for his last points.
In the "Kobe-iest" way possible, the 5-time champ bid farewell to the crowd, ending his speech with the now iconic "Mamba out!" before dropping the mic and waving the sport goodbye.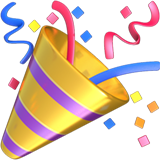 Fun Fact
Kobe's final game coincided with the same hour the Warriors achieved their 73-9 record.
The farewell game received a 5.4 million peak audience, 1.2 million more than the GSW's peak views of 4.2 million.
For more fascinating statistics behind the NBA Viewership, click here.
13. Kobe Bryant spent 20 seasons as a Lakers star, the second-longest tenure for a single franchise in NBA history.
(CBS Sports, ESPN, StatMuse)
A notable fact about the Mamba is that he was the first guard ever to play 20 NBA seasons. He was also the first to play 20 seasons with a single franchise, the LA Lakers.
Bryant averaged 25.0 PPG, 5.2 RPG, and 4.7 APG throughout his outstanding career.
In his 20 seasons, Kobe was one of the highest-paid players ever. He is one of the 27 players who have earned over $200 million in the NBA.
14. Bryant is the only NBA player with two different jersey numbers, 8 and 24, retired by the same team.
(NBA)
As of 2023, there are only six NBA players to have their two different numbers retired, namely:
Oscar Robertson

– #1 by the Milwaukee Bucks and #14 by the Sacramento Kings (Via Cincinnati Royals)

Earl Monroe

– #10 by the New York Knicks and #15 by the Washington Bullets (Wizards)

Julius Erving

– #6 by the Philadelphia 76ers and #32 by the New York Nets

Pete Maravich

– #7 by the Utah Jazz and #44 by the Atlanta Hawks

Shaquille O'Neal

– #34 by the Los Angeles Lakers and #32 by the Miami Heat

Kobe Bryant

– #8 and #24 by the Los Angeles Lakers.
Bryant is the only player in NBA history to have his jersey numbers retired by a single team, the LA Lakers.
Young Blood: Kobe Bryant's Life Before The NBA
From childhood to the end, Bryant's life revolved around basketball.
Factors such as his father's professional career and the sport being one of America's most favorite activities contributed to his love for the game.
Here are some basic facts about Bean's early days.
15. Kobe Bryant was born on August 23, 1978.
(Biography)
He was born in Philadelphia (Pennsylvania, US) as the youngest of three children. The other two are his older sisters, Shaya and Sharia.
16. He spent most of his childhood in Italy.
(NBC News, Stuff, Remezcla, The Sports Rush)
Kobe was six years old when his father moved to play basketball in Italy, including the city of Reggio Emilia, where Kobe learned to play and was inspired to become a basketball player.
Growing up in Italy also helped Kobe learn and speak Italian fluently.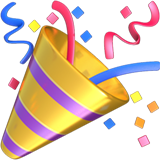 Fun Fact
Aside from Italian, Bryant spoke fluent Spanish. The Mamba stated how he learned the language by watching Telenovelas.
He once trash-talked an opponent in Spanish during their match-up against the Spain Basketball Team in the 2008 Beijing Olympics.
17. Kobe Bryant's middle name is Bean.
(Britannica, Essentially Sports)
Kobe's unique name came from the famous beef in Kobe, Japan, from his parent's favorite restaurant.
His middle name originated from his father's nickname. Joe "Jellybean" Bryant was a former NBA player and basketball coach.
18. He broke Pennsylvania's state record of 2,883 points in high school.
(Britannica, ESPN)
Upon returning to the US, Kobe attended Lower Merion High School in Ardmore, immediately joining the basketball team and winning several national Player of the Year awards.
During high school, Bryant broke the previous scoring record Wilt Chamberlain held.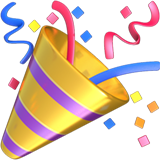 Fun Fact
Off the Court – A Glimpse Into The Mamba's Personal Life
Kobe Bryant gave himself the nickname Black Mamba to separate his personal and professional lives. But fans will always be interested in your affairs when you're that famous.
Let's look at some of his most memorable moments off the court.
19. He met his wife, Vanessa Laine, in November 1999.
(The Knot)
They met on the set of the music video for Tha Eastsidaz's "G'd Up." He was 21, and she was 17 at the time. Only six months later, the two got engaged.
Regarding their first encounter, Kobe said: "I mean, love is funny. I can't explain it, and I don't understand it. But all I know is she caught my heart, and I just knew she was the one."
20. Kobe and Vanessa tied the knot on April 18, 2001.
(The Knot)
Not much information is known about their wedding day.
Sources mention that the wedding was an intimate ceremony at St. Edward the Confessor Catholic Church in Dana Point, California.
It's believed that Kobe's parents didn't attend the wedding because they didn't support the marriage.
21. The Bryants had four daughters.
(The Sun)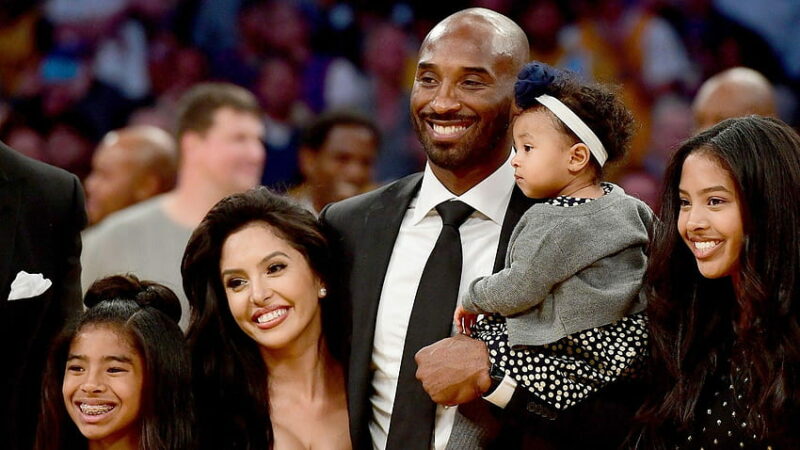 Our list of important facts about Kobe Bryant would be incomplete without mentioning his children:
Natalia "Nani" Diamante Bryant (2003)

Gianna "Gigi" Maria Onore Bryant (2006)

Bianka Bella Bryant (2016)

Capri Kobe Bryant (2019)
22. In 2003, Kobe Bryant faced sexual assault accusations.
(Los Angeles Times)
In June 2003, he was staying at a hotel in Colorado, and a 19-year-old woman working at the front desk claimed he'd raped her. Bryant admitted to adultery but not sexual assault.
The criminal case was resolved in 14 months. Prosecutors dropped the case in September 2004 because the evidence against Bryant began to weaken, and the accuser decided not to testify.
23. Kobe filed a case against a whole city to trademark his name in 2010.
(LA Weekly)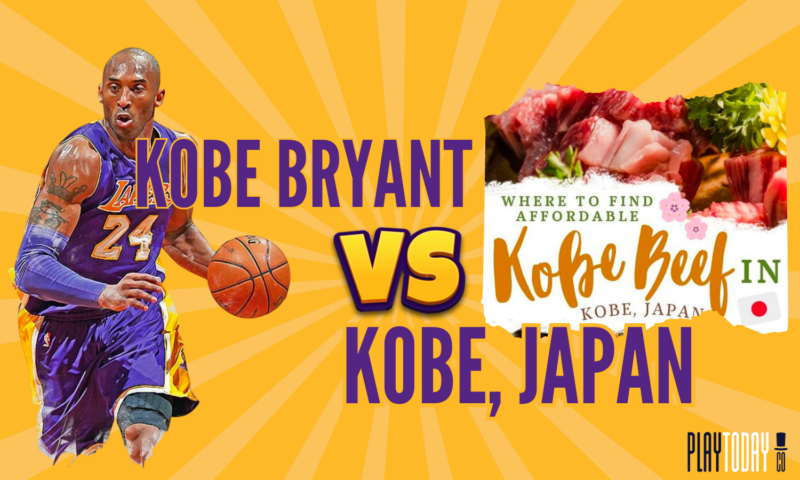 Kobe Bryant once sued the entire city of Kobe, Japan.
In 2010, Bryant's legal team filed a case against Kobe City, Japan, for the rights to rename their signature Kobe Beef.
While the city had been around longer, Kobe sued them to protect his brand because he had become more known and influential.
24. In December 2013, Kobe Bryant filed a lawsuit to prevent his mother from auctioning off his memorabilia.
(ESPN)
The Kobe Bryant parent's saga continued when they contracted a company to sell memorabilia from his early career days. As Kobe didn't allow that, he sued the company.
Joe and Pamela Bryant then issued an apology statement, withdrawing most of the offered items. Nonetheless, some things got sold, like Kobe's high school uniforms.
25. In 2018, he won the Best Animated Short Film award at the Academy Awards.
(Sporting News, 2020)
Recalling his retirement, the short film "Dear Basketball" was based on the poem Kobe wrote.
Glen Keane directed the film, with score from John Williams. Kobe wrote the film's screenplay.
The film netted both Bryant and Keane their first Oscar wins.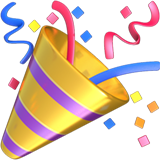 Fun Fact
Kobe Bryant was the first former professional athlete nominated for and won an Academy Award.
He was also the first African-American to get an award in this category.
The Untimely Death of The GOAT Laker
Unfortunately, Kobe's life ended prematurely in early 2020, and here are the most relevant details about that tragic event.
26. Kobe Bryant in an erronous helicopter crash on January 26, 2020.
(The New York Times, NBC Los Angeles)
Kobe's death was one of the most tragic moments in sports history.
Nine people died in that crash, including Bryant's 13-year-old daughter Gigi. Orange Coast College baseball coach John Altobelli and his family were also victims.
The two were traveling to a game before the accident. Gigi was following in her father's footsteps of becoming one of the greatest basketball players.
Sadly, the world will never get to witness her potential.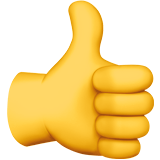 Helpful Articles
27. Kobe and Gianna Bryant were buried on February 7, 2021.
(The Sun, NBA)
The renowned athlete and his daughter were buried in a private funeral at the Pierce Brothers Westwood Village Memorial Park in Los Angeles, California.
28. A public memorial service for Kobe Bryant was held on February 24, 2021.
(USA Today)
Jimmy Kimmel hosted this two-hour service to honor Bryant's life and achievements, attended by notable people, such as Steve Nash, Stephen Curry, Michael Phelps, and many others.
Michael Jordan and Shaquille O'Neal were among the few who gave heartwarming speeches to honor their so-called "little brother."
29. The cause of Bryant's crash was pilot error.
(NBC Los Angeles, Executive Flyers)
The National Transportation Safety Board found that the tragic accident most likely happened due to the pilot's poor judgment.
The authorities believe the pilot felt "self-induced pressure" to fly at excessive speed and complete the flight despite poor visibility, wanting to satisfy his legendary client.

Side Note
Helicopters crash 35% more frequently than the average aircraft, at 9.84 per 100,000 flight hours.
Striking Statistics On Kobe Bryant's Basketball Career
Kobe Bryant, renowned for his exceptional skills on the basketball court, particularly stood out for his striking abilities. Known for his precise shooting and offensive prowess, Kobe's talent in scoring was unmatched.
30. Kobe Bryant is ranked four on the NBA's All-Time Scoring List, with 33,643 points in 20 seasons as of the NBA 2023-2024.
(Basketball Reference, NBA, Sports Keeda)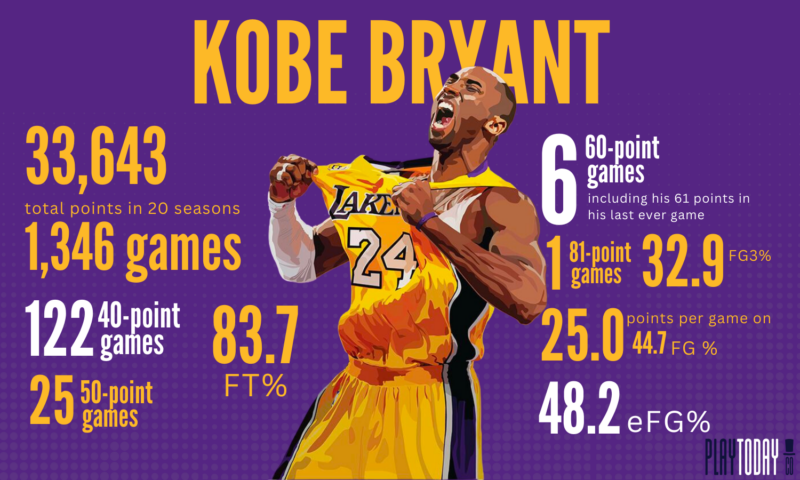 The basketball world acknowledges Mamba as one of the greatest scorers in basketball; his statistics prove so.
Throughout his 20-year career in the NBA, Bryant recorded the following scoring records:
122 40-point games,

25 50-point games,

6 60-point games,

1 81-point game.
Kobe played 1,346 games, averaging 25.0 points per game on 44.7 FG%, 32.9 FG3%, 83.7 FT%, and a 48.2 eFG%.
31. Bryant won 9 All-Defensive First Teams in the NBA.
(Sports Keeda)
The most dedicated Kobe fans remember how he was one of the greatest defensive players ever, tying with Jordan, Payton, and Garnett for the most All-Defensive First Team selections.
The Mamba ranks third on the All-Defensive list, with nine First Teams and three Second Teams.
The shooting guard ranked 16th in the highest total steals in NBA history, with 1,944 in the regular season. He is also the 6th ranked all-time in playoff steals with 310.
32. Kobe is the only player in NBA history to have +600 points, +100 rebounds, and +100 assists in three consecutive playoffs.
(StatMuse)
During one of Kobe's best career stretches from 2007-2010, he recorded an average of 666.33 points, 126.67 rebounds, and 123 assists in three straight playoffs.
His team won the NBA Championships twice in the 2008-2009 and 2009-2010 seasons, where he earned two straight Finals MVPs.

Side Note
Kobe Bryant, also known as 'Black Mamba,' is one of the greatest scorers in basketball history.
He ranks fourth on the NBA's All-Time Scoring List with 33,643 points across a 20-season career.
Bryant holds records for 122 40-point games, 25 50-point games, six 60-point games, and an 81-point game.
He averaged 25.0 points per game on 44.7 FG%, 32.9 FG3%, 83.7 FT%, and 48.2 eFG%.
Known for his defense, Bryant is tied with 3 HOFs for most All-Defensive First Team selections.
His defensive record includes 1,944 regular season steals (16th in NBA history) and 310 playoff steals (6th in NBA history).
Bryant is the only NBA player with +600 points, +100 rebounds, and +100 assists in three consecutive playoffs.
He led the LA Lakers to NBA Championships in the 2008-2009 and 2009-2010 seasons, earning back-to-back Finals MVPs.
Final Thoughts
Since basketball's inception in 1891, only a handful of players have given the basketball world iconic moments as Kobe did. He was one of the GOATs, passing statistical and eye-test analyses.
The Black Mamba is forever etched in basketball stone. The facts and statistics surrounding his life highlight how much he has given to the industry, inside and outside the sport.
What more can this article say other than "Mamba out!"
FAQs
How tall was Kobe Bryant?
How many languages did Kobe speak?

His mother tongue was English. While living in Italy, he became fluent in Italian and even spoke Spanish.
Was Kobe Bryant a billionaire?

According to Forbes, his net worth was estimated at $600 million.
How many championships does Kobe have?

Kobe Bryant has five NBA championship rings (2000, 2001, 2002, 2009, and 2010).
Who was guarding Kobe when he scored 81?

It was the Raptors' guard Morris Peterson.