Ultimate Guide To No Bust Blackjack: A Fresh Take on a Classic Game
Many Blackjack lovers may find No Bust Blackjack unusual, yet it is one of the most intriguing Blackjack strategies available.
Although the no-bust rule is simple to grasp, it does provide a twist to the standard game.
But here's the burning question: Is this strategy actually profitable?
This comprehensive guide uncovers the rules, delves into the mathematics, and provides precise strategy charts and odds for maximizing success at the Blackjack tables.

Highlights of the Article
No Bust Blackjack is a popular card game in California, owing to legislative limitations on regular Blackjack. 
The rules of California No Bust Blackjack are somewhat different from standard Blackjack. 
The term "No Bust" refers to the fact that even if your hand totals more than 21, you will not automatically lose the hand. 
The game uses jokers, which act as wild cards, forming an automatic 21 when combined with other cards.
In Blackjack No Bust, hitting, standing, doubling, and splitting are allowed, just as in regular Blackjack.
In this gaming tactic, naturals create the BEST potential hands. 
The bare minimum bet for a hand of California No Bust Blackjack is $10.
The game has six 53-card decks, including one joker in each deck.
No Bust Blackjack has a player banking structure, where one player acts as the "banker" and handles wins and losses.
Players can optimize their gameplay by following a basic Blackjack No Bust strategy chart, but the casino always has the advantage in the long run.
California No Bust Blackjack: An In-Depth Guide
No Bust Blackjack is a popular card game commonly played in California due to legal restrictions on traditional Blackjack in the state.
To comply with California gaming laws, No Bust Blackjack incorporates some rule modifications while preserving the essence of the original table game.

Quick Tip
What is California No Bust Blackjack
California No Bust Blackjack is a variant of blackjack played in California card rooms.
The "No Bust" element introduces new rules that allow players to win if their hand total surpasses the dealer's busted hand.
The objective in No Bust Blackjack is to avoid going over 21. However, on average, the dealer exceeds 21 only around 28.36% of the time, suggesting that the game mechanics limit the effectiveness of its strategies.
With these statistical drawbacks in mind, let's explore this variant's gameplay mechanics and basic rules.

Did You Know?
Native American Indian casinos can legally play "Blackjack" or "21" under the Federal Indian Gaming Regulatory Act, while card rooms in California were restricted due to Penal Code 330. 
In 1989, Roger Wisted invented California No-Bust Blackjack specifically for card room settings, revolutionizing the game to circumvent the state statutes.
Check out this article to learn more about the State Gambling Laws in the US. 
How to Play No Bust Blackjack
When playing No Bust Blackjack, the rules deviate from the traditional Blackjack game.
To grasp the mechanics of the No Bust strategy, it's essential to have a solid understanding of the fundamentals of Blackjack.
Basics of No Bust Blackjack
Read this step-by-step guide for a crash course in No Bust Blackjack.
1. Join a Top Online Casino
The most crucial step to online gambling is finding a trustworthy gaming site.
Luckily, Playtoday offers a curated list of the best online casinos in the USA, making it easy to join and enjoy premium Blackjack games.
2. Start a Blackjack Game
When choosing a game, opting for the single-deck version is best due to its lower house edge.
Additionally, ensure that the payout for Blackjack is 3:2 rather than 6:5 or 1:1. Another favorable rule to consider is when the Dealer must draw to 16 and hit on soft 17.
3. Player Hand vs. Dealer Hand
The game operates just like regular Blackjack, with players placing a mandatory ante wager and the dealer giving each player two cards.
The dealer receives one face-down card (the hole card) and one face-up (the upcard) for players to see. The dealer can't look at the hole card.
4. Dealer Receives a Joker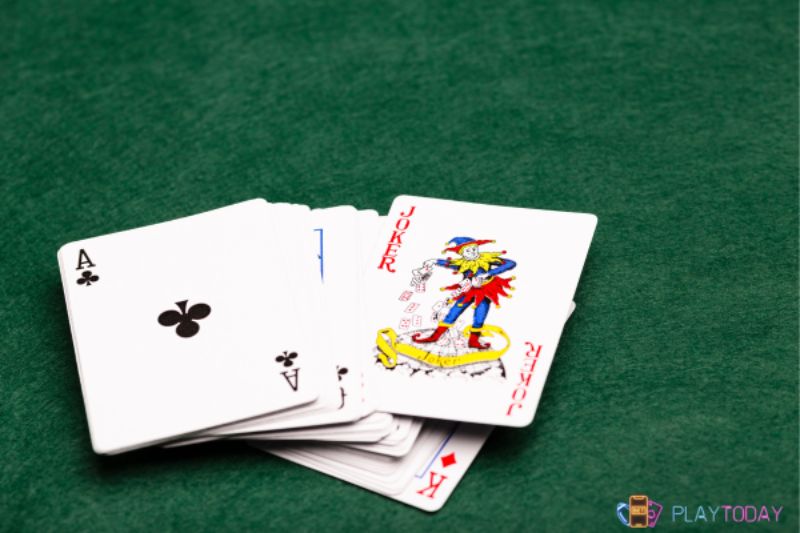 The highlight is that No Bust Blackjack uses Jokers.
If the dealer's up card is a Joker, they will instantly disclose their own card. The dealer gets an automatic 21 with the Joker as a wild card.
Remember, players cannot request additional cards in this scenario, and any score other than 21 results in a defeat.
Each deck consists of six decks of 53 cards, including one joker. The highest-ranking hands include:
→two jokers,

a joker,

an ace,

or two aces.
If the dealer doesn't have a natural hand, these hands pay 2:1. Jokers act as wild cards, forming an automatic 21 when combined with other cards.

Side Note
A Joker may be valued at either 2 or 12 points in specific game versions. Additionally, if the dealer has a joker, side bets are pushed.
Remember that the No Bust Blackjack strategy remains unchanged, but it's essential to know that most tables impose a 1% commission on bets.
5. Surrender or Continue
Players can surrender their hands, giving up half their bet in return. However, this choice is unavailable if the dealer's face-up card is a joker.
On the flip side, if the dealer reveals a joker as their face-down card, players who don't have a total of 21 will only lose their initial bet.
Any Double-down and split bets are refunded as ties. As for the Dealer's moves, they must hit a soft 17 in No Bust Blackjack.
6. Player Options
Players can Hit, Stand, Split, and Double Down just as in traditional Blackjack.
Players can split three times if they are dealt three pairs in a row, and Players are free to Double Down after they have already split a hand.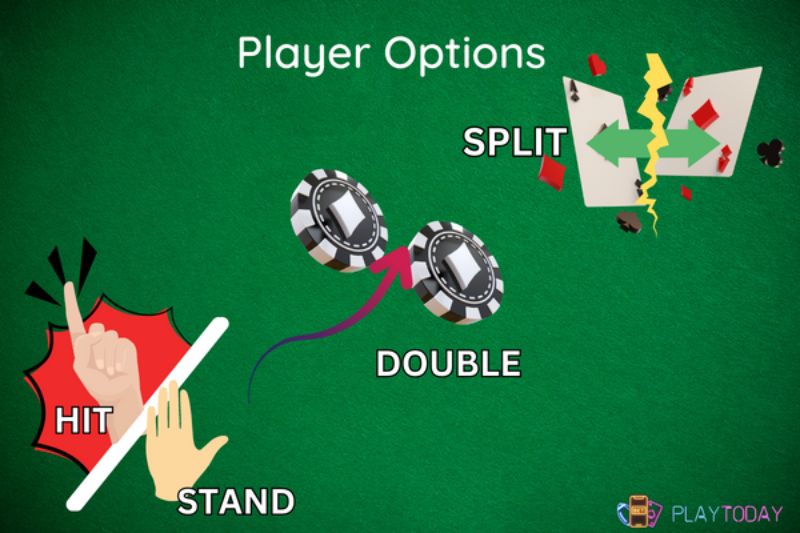 7. The "No Bust" Aspect of the Game
The game's unique feature is "No Bust" because you won't instantly lose the hand if you go over 21 and bust.
Here's the interesting part: when the dealer also goes bust, players with lower busted totals than the dealer will get their bets back.
On the other hand, if you go bust along with the dealer, and your busted total is higher than the dealer's, you'll lose your bets to the house.
8. Payouts & Player Banking
In California No Bust Blackjack, the minimum bet is $10, and the maximum is $600. Whenever you bet $100, the house charges a 1% commission fee.
The game follows a player banking structure, where one player acts as the "banker" and handles wins and losses.
9. Place Your Bet
Online casino Blackjack offers many betting options. Typically, players can bet anywhere from $1 to $500 per hand.
It's important to choose a wager that suits your comfort level.
Additionally, you can use the demo mode to practice using play credits and test out the No Bust Blackjack strategy.
10. Don't Hit on a Hand of 12 or Higher
Once you click the deal button and get your two cards, it's time to assess their value. If the total is 11 or less, go ahead and hit for another card.
But it's best to stand if you already have 12 or more. In No Bust Blackjack, you allow the dealer to keep hitting until they exceed 21.
11. Collect Your Winnings and Play Again
Here's a winning opportunity: if the dealer goes bust, you automatically win the round, regardless of your hand's value.
You'll receive a 1:1 payout unless you hit 21 immediately. Feel free to play again and make the most of it!

Quick Tip
No Bust Blackjack Rules
Before diving into the nuts and bolts of this regional variant, it's recommended that readers who are new to the classic version of the game visit our main Blackjack page first.
Once you grasp the basics of Blackjack gameplay, you'll be ready to delve into the exciting world of California No Bust Blackjack.
The rules of this game are similar to regular Blackjack, with a few key differences. Here's what you need to know:
| | |
| --- | --- |
| Rule | Description |
| Decks | Six 53-card decks with one joker in each deck |
| Naturals | Highest hands: Two jokers, two aces, or an ace and a joker |
| Joker Advantage | If the player has two jokers and the dealer doesn't, the player wins 2 to 1 |
| Ace and 10-point Card | Counts as 21 points but doesn't outrank other 21-point hands |
| Jokers | Jokers are wild; with any other card(s), it counts as 21 points, and standing is mandatory |
| Dealer's Joker Up | If dealer's face-up card is a joker, their face-down card is revealed immediately |
| Surrender | Surrender is allowed on any two cards, except when the dealer has a joker face-up |
| Dealer's Joker Down | If dealer's face-down card is a joker, the player loses only the original wager; doubling/splitting pushes |
| Dealer Hits on Soft 17 | Dealer hits when they have a soft 17 |
| Double After Split | Doubling the bet is allowed after splitting |
| Split Hands | Up to three hands can be created by splitting |
| Player-Dealer Bust Tie | If both player and dealer bust and the player has a lower total, it's a push (tie) |
| Player-Dealer Bust Player Win | If both player and dealer bust and player's total is higher or equal to dealer's, player loses |
If you are interested in gaining a better understanding of the popular Blackjack variant in California, here's a table summarizing the key points of the banking rules in No Bust Blackjack:
Rules of Banking in No Bust Blackjack
The banker can only win the amount they put up to bank with
The

corporation

covers remaining bets and follows a strategy card when playing
If the player-banker doesn't have enough money to cover bets, the corporation covers the balance
The

action marker

determines who the dealer pays off or collects from
The player-banker can

buy action

from the corporation to place larger bets
Kum-kum option

allows splitting the banker's roll with other players or the corporation
Second banking

is when others cover additional bets not covered by the player-banker
The

bank option moves around

the table unless declined
Players can only bank in a spot they previously bet on

Side Note
Please note that the rules may vary slightly at Hustler Casino, primarily the number of decks used.
When engaging in No Bust Blackjack and making informed wagers, familiarity with the game's betting rules is paramount.
Take a look at the following table, which clearly outlines the betting rules in this game:
| | |
| --- | --- |
| RULE | DESCRIPTION |
| Betting Range | Players can bet between $10 and $600 per hand with a $1 fee per $100 bet. |
| Fee Collection | A $1 fee per $100 bet is rounded to the nearest dollar, benefiting the house. |
| Banker Fee | The banker pays a flat $3 fee to enjoy the privileges and challenges of being in control. |
| Rotation of Banking Option | The option to bank rotates around the table, allowing the player-banker to seize two hands before passing the turn. |
| Player-Banker vs. Other Players | As the banker, players use the dealer's cards to outwit and outplay their opponents. |
Card Values and Hand Tiers
In No Bust Blackjack, the card values are similar to traditional Blackjack.
Aces can be an 11 or 1, depending on whether they will cause a bust.

Numbered cards are worth their printed value (2-10).

Face cards (excluding the Joker) are each worth 10 points.

The Joker always combines with its other card to form 21, adjusting its value accordingly (e.g., Joker + 5 = 21, with the Joker as 16; Joker + 3 = 21, with the Joker as 18).
This ensures the game retains the familiar card values while adding the exciting twist of the Joker's adaptability to form winning hands.
Take a look at the chart below, showcasing the values of each card in No Bust Blackjack.
| | |
| --- | --- |
| CARD | VALUES |
| Jokers | |
| Aces | |
| Kings | |
| Queens | |
| Jacks | |
| Tens | |
| Nines | |
| Eights | |
| Sevens | |
| Sixes | |
| Fives | |
| Fours | |
| Threes | |
| Twos | |
Naturals or the Best Hands
2 Jokers, 2 Aces, or a Joker and an Ace, are called Naturals. Naturals pay out immediately and beat out other forms of 21.
For instance, if the Player has Two Jokers, they still beat a Dealer with 5-9-7.
Example Card Scenario:
Let's say you're starting a round of No Bust Blackjack with the following hand: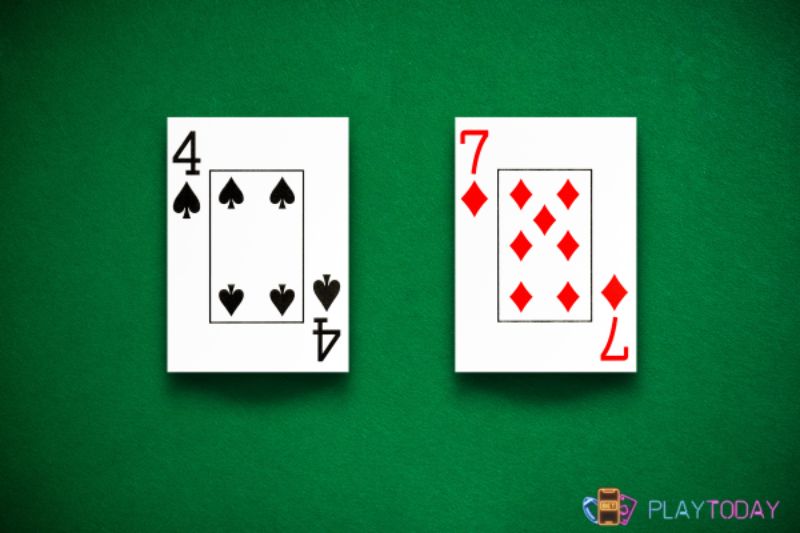 In traditional Blackjack, a hand of 13 is weak and likely to bust. However, in California No Bust Blackjack, the penalties for busting are reduced.
While doubling down is not always the best strategy, it carries a lesser penalty for failure in this game and may not be a completely unfavorable option.
For the sake of simplicity, let's assume you choose to hit rather than doubling down in California No Bust Blackjack.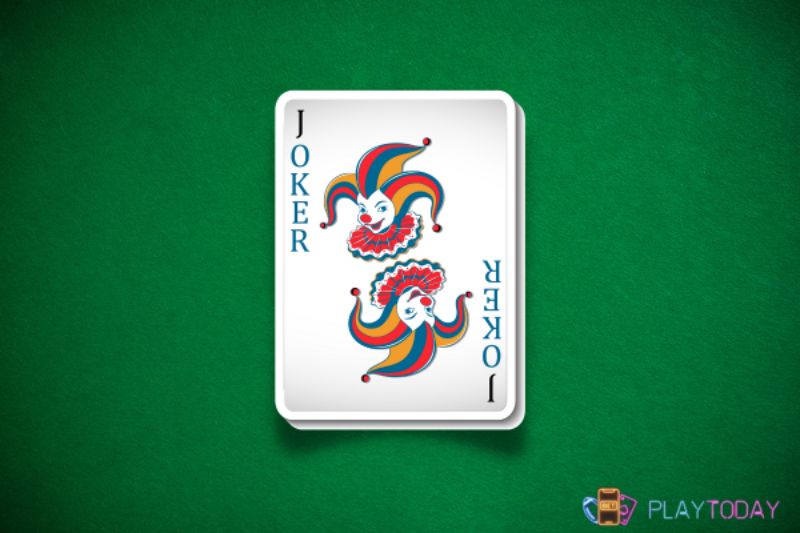 The presence of that Joker could have doubled your wager! Now, with a total of 23, you cannot continue hitting.
However, the game is not over yet. Once all the other Players have taken turns, the Dealer reveals their cards: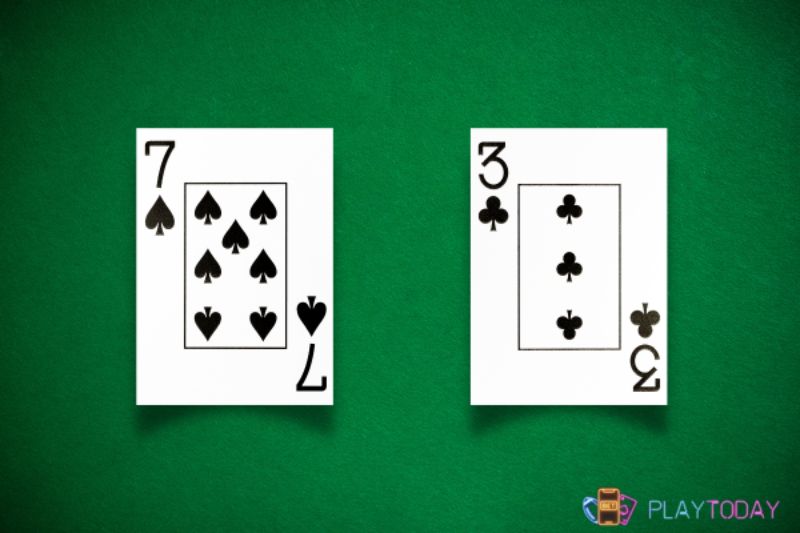 Dealers must hit and are dealt.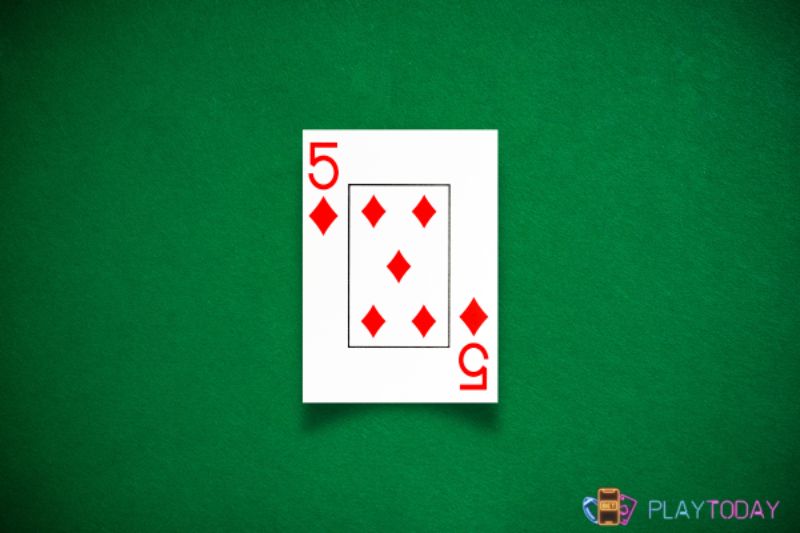 With a total of only 15, the Dealer must retake another card (hit):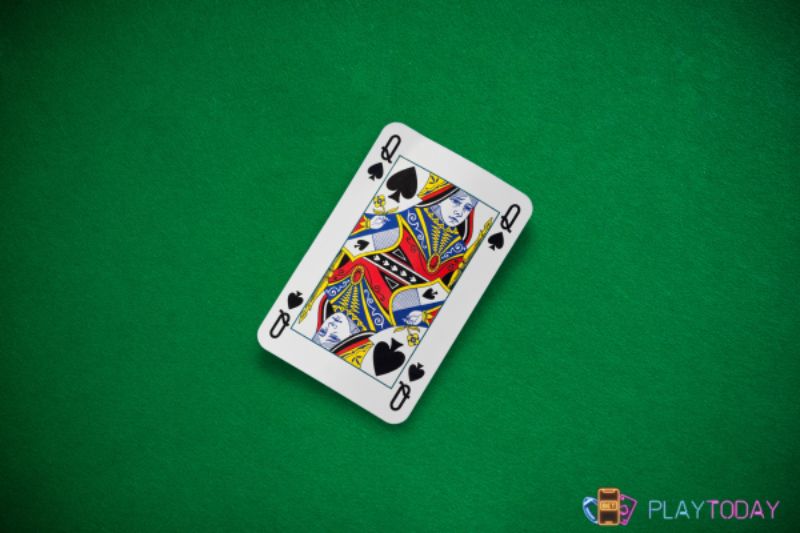 The dealer's hand goes over the limit and busts with a total of 25!
As both you and the dealer went bust, with your total at 23, your bet is pushed instead of being lost.
California No Bust Blackjack Strategies
There are do's and don'ts in gambling — it doesn't matter what game it is; you must identify the situation and learn to cash on it.
Discover the top strategies for winning big in No Bust Blackjack.
Take Advantage of Being the Dealer
Being the Dealer in No Bust Blackjack may offer a slight advantage. The No Bust Blackjack odds are evenly balanced, making it more likely for you to break even rather than win big.
The option to be the Dealer at the tables is primarily provided to comply with California law.
However, without casino-level training or unlimited financial resources, don't expect to generate casino-like profits as the Dealer in No Bust Blackjack.
Double Down on 9, 10, or 11 Totals
Increase your winning odds by utilizing the power of the most common card in the deck – the 10.
When your total is 9, 10, or 11, seize the opportunity to Double Down and potentially double your bet, paving the way for a formidable hand of 19, 20, or 21.
California 21 Hand Strategy
The No Bust Blackjack strategy has a big advantage: it's easy to remember and use. The name says it all so you won't have any trouble with it.
If you're in danger of going over 21, just don't take another card. Since 10-value cards are common, avoid hitting when your hand is already 12 points or higher.
But if your starting hand is lower than that, hit to improve it without the risk of busting.
Here's a slight twist to the strategy: don't hit on totals of 15 or more. You might bust on a few hands, but your chances of winning improve in the long run.
Taking calculated risks in Blackjack has its advantages, and it all boils down to the math.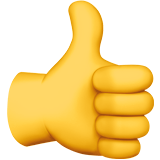 Helpful Articles
Planning to take a gambling trip to your favorite casino? The best way to enjoy your experience is by learning how to improve your chances of winning!
Discover more basic pointers and concepts to remember when playing No Bust Blackjack and any other casino with our detailed guide.
Learn the No Bust Strategy Chart
Master the California No Bust Blackjack basic strategy chart below to optimize your gameplay.
By following the charts for Hard Hand, Soft Hand, and Pairs while wagering in $100 increments, players can achieve an impressive 99.56% RTP.
Remember, the dealer gains an advantage by capitalizing on mistakes made by less experienced players, so stick to the strategy chart provided below.
Bottom Line
No Bust 21, a popular variant of Blackjack in California, holds a special place in the hearts of players across the Golden State.
Unlike traditional Blackjack, many smaller card clubs exclusively offer this version to cater to their clientele's preferences.
Keep in mind that while these strategies can be helpful, the casino always has the advantage in the long run.
However, who knows? You might just catch a lucky break and go on a winning streak! That's the excitement of gambling.
Best of luck to you! And remember to gamble responsibly at all times.
FAQ
How do you bust in Blackjack?

You go bust if the total value of the cards in your hand surpasses 21. So, if you have a 7, 5, and a Jack, your hand is worth 22 points. This is a bust, and you lose the round!
Is card counting prohibited?

Blackjack card counting is legal in all casinos in the USA. However, it is typically against the law in neighborhood businesses, and doing so may result in a ban.
What is the best hand in No Bust Blackjack?

Naturals are the finest hand a player may have in the No Bust Blackjack variation. This hand can be made up of two aces, two jokers, or only one ace and one joker.
Can I use my phone to play no-bust Blackjack?

Yes. No Bust is one of the top mobile Blackjack games, so you can play it on your phone. However, mobile gambling must be supported by the casino website.
Is No Bust available in all variations of Blackjack?

Though a popular variant established in California, No Bust Blackjack is unavailable at all gaming sites.
List of Sources: