61 Fascinating Soccer Viewership Statistics You Need To Know In 2023
Soccer is one of, if not the biggest, sports in the world. The sport is a globally celebrated spectacle ingraining itself in the culture and even the socioeconomy of the world.
In 2023, Sports World Media reported that the Qatar 2022 World Cup reached a global audience of 1.5 billion viewers. The site added that FIFA had indicated that the 2022 World Cup had gained about 5 billion engagements.
In this article, you'll be reading about statistics that show how popular and beloved Soccer is, or as the fanatics keep reiterating (often with an eye-roll): Football is worldwide.

Highlights of the Article
The 2018 FIFA World Cup finals drew 517 million live viewers.
63% of Football fans are Male.
Soccer is rated #1 in terms of global popularity.
The Arsenal vs. Manchester United match amassed 2,302,000 U.S. viewers.
Bundesliga's return post-Covid hiatus drew over 5 million viewers.
Up to 2.8 billion viewers worldwide tuned into La Liga's 2019-2020 season.
Lionel Messi's PSG debut broke viewing records, with more than 10.5 million views in France.
More than 105 million viewers watched the 2017 UCL Finals worldwide.
FIFA created about $7.6 billion in revenue between 2019-2022.
Average Soccer Viewership Statistics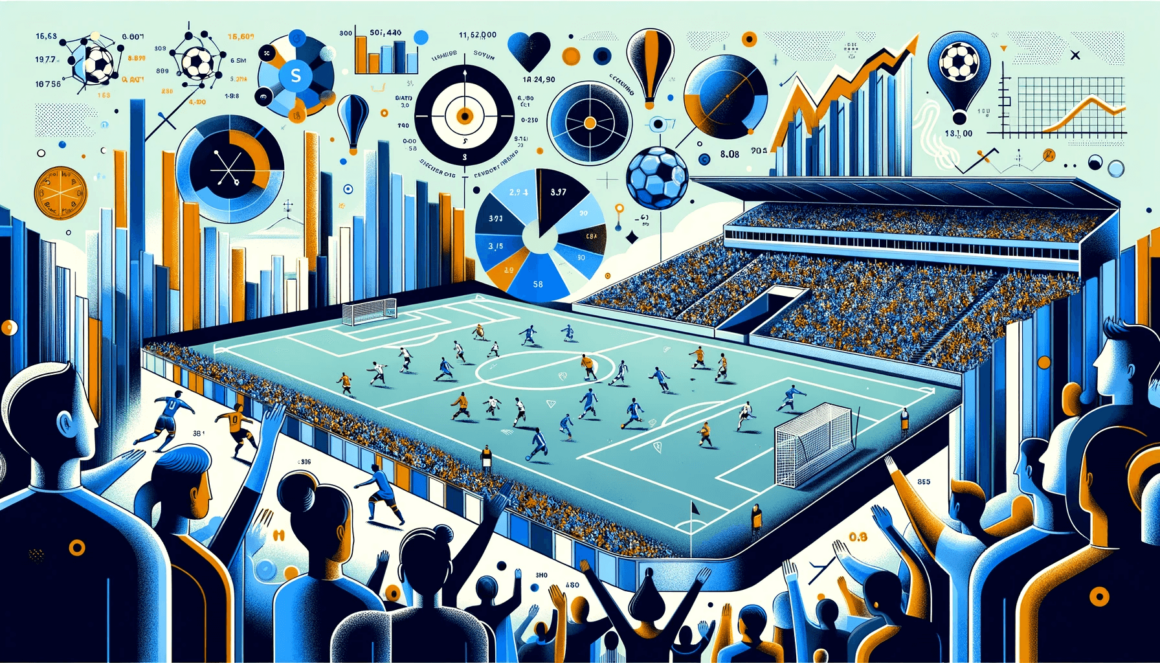 It's not hard to comprehend why the sport has always had consistent viewing numbers. Below are some general soccer viewership statistics that prove how massive the sport is to the world:
1. The 2018 World Cup finals reached an average live audience of 517 million viewers.
(Statista, FIFA Digital Hub)
The 2018 World Cup finals match peaked at 1.12 billion people. The fixture gained 884 million TV viewers. 232 million others watched the game using other platforms, including online streaming and at public venues.
The match was held at the Luzhniki Stadium in Moscow, Russia, on July 15, 2018. According to the FIFA Digital Hub, 86.7% of televisions turned on in France and 88.6% in Croatia watched the broadcast.
2. An average of 16.8 million viewers from the United States tuned in to the 2022 World Cup Finals.
(Forbes, Washington Post)
The match-up between Argentina and France for the 2022 Men's World Cup finals garnered a peak of 26 million viewers from the U.S., including streaming services.
The English and Spanish Language airing of the 2022 World Cup final is currently the most streamed soccer match in the United States.
Argentina would win the match after a penalty kick shoot-out with a score of 4-2, awarding the team their 3rd FIFA World Cup title and giving Lionel Messi his 2nd Golden Ball.
3. The 2021-2022 Season of La Liga saw a viewership increase, with an average of 301,000 viewers per broadcast match.
(Sportscal)
La Liga has ended its three-year decline in audience figures, recording a 26% increase in domestic viewership during the 2021-2022 season.
As expected, the two El Clasico matches between Barcelona and Real Madrid were the 2021-2022 season's most viewed broadcasts, with the match-up that March 2021 amassing an audience of 1.7 million viewers, tuning in to witness Barca's 4-0 win over their Clasico rivals.
4. In 2016, the Copa America Centenario averaged 3.1 million viewers per match over its 32-game tournament.
(World Soccer Talk, Sports Media Watch)
The average viewership for Univision and Univision Deportes Network's coverage was 3.1 million and 2.9 million viewers, respectively. A record-breaking 6.8 million people watched the championship game between Chile and Argentina.
5. The 2019 AFC Asian Cup averaged 12,633 attendees per fixture.
(Asian Football Confederation)
During its month-long tournament run, the AFC Asian Cup 2019 amassed 644,307 attendees. From the 51 matches across seven different stadiums, the tournament recorded an average of 12,633 attendance per match.
The highest attendance recorded for the tournament clocked in at a total of 43,206 live goers in a match between India and the UAE.
6. France 2019 was the most watched FIFA Women's World Cup, reaching a projected 1.12 billion Total Audience Reach.
(FIFA Digital Hub, Forbes)
According to Forbes, the FIFA Women's World Cup 2019 had broken viewership records by amassing 1.12 billion combined viewers tuned in to the official broadcast coverage.
The average live match had 17.27 million viewers.
On the digital side, an estimated 481.5 million people watched the France 2019, with China providing 58% (279.5 million) of the views.
The region of Asia delivered the most distinctive viewers across TV and digital platforms (414.1 million viewers). China alone had 342.6 million viewers for the world cup.
7. From 1998-2018, attendance for the FIFA World Cup averaged about 3 million spectators.
(Statista)
Based on data from Statista, the average total attendance during the five quadrennial cups from 1998 to 2018 was an estimated 3,098,673 spectators.
| | | |
| --- | --- | --- |
| FIFA World Cup Dates | Total Attendance | Ave. Attendance per Fixture |
| 2018 Russia | 3,031,768 | 47,371 |
| 2014 Brazil | 3,441,450 | 53,772 |
| 2010 South Africa | 3,167,984 | 49,499 |
| 2006 Germany | 3,367,000 | 52,609 |
| 2002 Japan / South Korea | 2,724,604 | 42,571 |
| 1998 France | 2,859,234 | 44,676 |
| | | |
| Average | 3,098,673 | 48,416 |
8. An average of almost 39,500 fans attended English Premier League games during its 2021-2022 season.
(Statista, Premiere League)
The EPL was the most attended soccer league in the world during the 2021-2022 season, with an average of 39,497 fans per game.
Statistics of the Demographic of Soccer Fans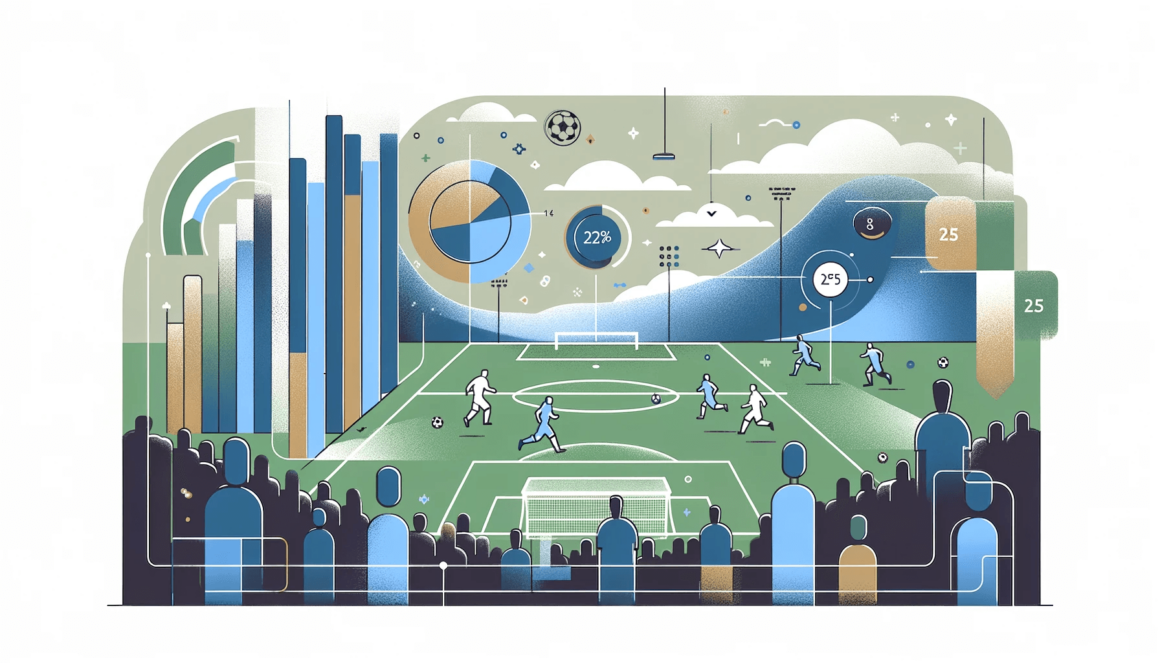 The love for soccer intersects across factions, ages, and genders. Below are some supporting stats you should know.
9. The majority of Soccer fans are Male, at 63%, according to a 2022 study.
(Statista, Gemba)
Research from Statista in 2022 reports that male soccer fans comprise 63% of its fan base, leaving 37% of the sport's fan base as females.
Meanwhile, a study by The Gemba Group released in 2020 suggested that 42% of its fan base was female, almost unchanged since 2017.
10. More than 80% of American soccer fans play the sport.
(GESM)
Gilted Edge Soccer stated from their research that 83% of American soccer fans are either currently or have played the sport previously.
11. Soccer ranks #1 in terms of popularity worldwide.
(Top End Sports)
According to a report by Top End Sports, soccer has amassed a global fanbase of 3.5 billion people. The sport has also grown significantly in popularity in the Americas, Europe, Africa, and Asia.
12. 35 is the average age of Soccer fans in America.
(GESM)
Results from the GESM Fan Insight 2020 have stated that the average soccer fans in America are Millennials (age 35), accounting for 46% of the American fan base.
13. 13% of the USA's population are Women's Soccer fans.
(Sales Fuel, GESM)
An article by Sales Fuel mentioned that 16% (314 million people) of the world's population are fans of Women's Soccer and that 13% of the U.S. population specifically are interested in the sport.
In addition, a study from Gilted Edge found that about 23% of female soccer fans in the United States are Hispanic, 47% hold a college degree, and while having an average household income of $80,362.
14. Non-Hispanic Whites represent 60% of the U.S. Soccer fan base.
(Morning Consult)
Based on a 2022 survey by Morning Consult, U.S. Soccer fans are profiled as such:
60% are White (Non-Hispanic)

27% are Hispanic

9% are Black, and;

4% are other races.
15. One-third of the population of soccer fans opt to watch World Cup game highlights instead of the entire game.
(Think With Google)
Research from Think With Google highlighted that ⅓ of the fans from their study stated that they wanted the ability to fast-forward or watch highlights instead of the whole game.
Results from the Soccer global watch time study also found that 70% opted to watch World Cup fixtures at a later time/date, considering different time zones and work schedules.
Soccer Viewership Statistics by League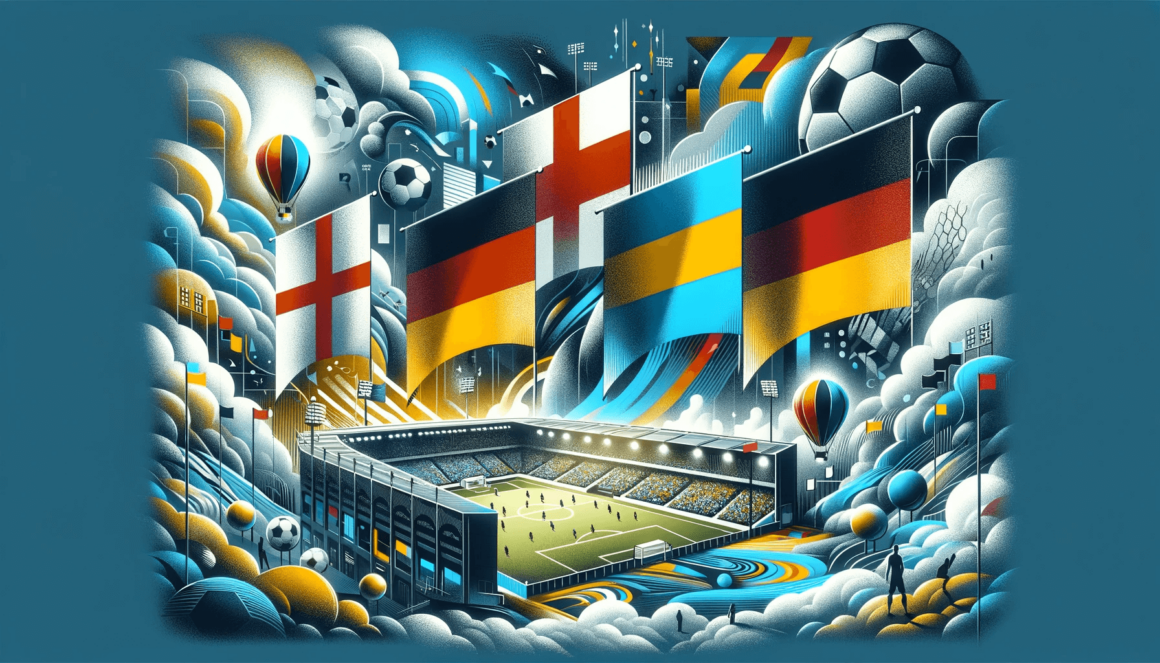 Football's reach is GLOBAL. This means that almost every area of the world has football fans playing the game. The competition within the sport incites a passion that makes every region and nearly every country create its teams, associations, and leagues.
Below are viewership statistics about some of the world's most famous football leagues, proving how much of a global phenomenon football is.
16. During the 2018-2019 season of the English Premier League, it amassed a cumulative audience of 3.2 billion people worldwide.
(Sports Pro Media)
With a recorded 6% increase in viewership compared to the previous season, the 2018-2019 season of the EPL has garnered 3.2 billion global audiences for all programming watched during the season.
EPL credits the increase to the Free-To-Air coverage in several countries, mentioning that 262,102 hours of coverage were broadcasted during the season.
17. During its 2021-2022 season, the Premier League broke records after airing all 380 matches in one season live in the United Kingdom.
(Premiere League)
According to Premier League, 40% of the U.K.'s population (26.8 million) watched the live coverages in 2020-2021. They added that 50 matches had drawn audiences of over 2 million, beating the previous record of 43 matches in 2019/20.
18. 8 of the English Premier League's 10 most watched matches occurred during the 2021-2022 season.
(Premiere League)
The EPL has reported that the 2021-2022 season held 8/10 of the most-watched fixtures in league history.
Sky Sports aired 234 matches and achieved two of its most-viewed EPL matches – Liverpool vs. Manchester United (4.496 million viewers) and Liverpool vs. Manchester City (3.386 million viewers).
19. From 2018-2019 to the 2020-2021 Premier League season, a yearly average of 444,333 U.S. viewers tuned into the league.
(Statista)
An annual average of around 445,000 U.S. soccer fans tuned in to watch the Premiere League from 2018-2021.
During the 2018-2019 season, NBC Sports Network recorded an average of 457,000 viewers.
The next succeeding seasons (2019-2020 and 2020-2021) recorded about 462,000 and 414,000 average viewers, respectively.
20. An estimated 2,302,000 U.S. viewers watched the Arsenal vs. Manchester United match broadcast.
(NBC, Sportsmole)
NBC reported that an average of 2.3 million people watched the fixture between Arsenal and Manchester United across several networks in the U.S. The match, which Arsenal won (3-2), occurred last January 22, 2023.
1.92 million people watched the coverage on NBC and Peacock combined, and 382,000 watched the live Spanish version on Telemundo.
21. Attendance for Bundesliga games hit an average of 22,341 fans in the 2021-2022 season.
(Statista)
According to Statista, Bundesliga had an average game attendee of more than 22k soccer fans coming to see the games live during the 2021-2022 season.
In comparison, the past five seasons of the league tallied the following stats:
2016-2017 – 41,526 average attendees

2017-2018 – 44,657 average attendees

2018-2019 – 43,467 average attendees

2019-2020 – 40,867 average attendees

2020-2021 – 4,602 average attendees
22. Bundesliga club FC Bayern Munich ranked highest in average viewing audience per fixture with 1.17 million television viewers on the pay-TV channel.
(Statista)
Statista depicted the average viewing audience of the clubs on Sky Deutschland. The data showed rankings for the 32nd match day during the 2019-2020 season. Below are the average viewing audience data, from highest to lowest:
Bayern München

– 1.17 million

Borussia Dortmund

– 910,000

Schalke 04

– 630,000

Borussia Mönchengladbach

– 560,000

Eintracht Frankfurt

– 530,000

Werder Bremen

– 510,000

1. FC Köln

– 480,000

RB Leipzig

– 480,000

Fortuna Düsseldorf

– 440,000

Hertha BSC

– 430,000

Bayer Leverkusen

– 360,000

1. FC Union Berlin

– 360,000

FC Augsburg

– 340,000

VfL Wolfsburg

– 320,000

Mainz 05

– 320,000

TSG Hoffenheim

– 280,000

SC Paderborn 07

– 280,000

SC Freiburg

– 240,000
23. After the pandemic-caused hiatus, Bundesliga's return to action garnered over 5 million viewers.
(Forbes, Sports Pro Media)
Reports from Forbes and Sports Pro Media suggested that more than 5 million viewers tuned in on May 16, 2020, to watch the post-hiatus return of the Bundesliga over the weekend.
Following the two-month delay due to COVID-19, the return achieved a 27.2% market share overall.
24. Since 1990, the highest recorded total attendance at games of the Bundesliga was during the 2011-2012 season, with 13.81 million.
(Statista)
Research from Statista showed that in the 32 seasons of the Bundesliga from 1990-2022, the highest total attendance recorded was an estimated 13.81 million fans, with the lowest being 0.16 million during the 2020-2021 season.
The most recently concluded season of 2021-2022 amassed 6.43 million viewers, which marked a 3918.75% increase in viewership for the league from its previous year.
25. For the 2017-2018 season, La Liga recorded more than 1.7 million spectators.
(Statista)
The league reached about 1.74 million spectators in its 2017-2018 season via Common Tickets.
Other entrance types for their fixtures include Memberships (7.6 million), Invitations (0.65 million), and League Passes (0.19 million).
26. FC Barcelona holds the highest average spectator numbers for a La Liga club in the 2021-2022 season, with 39,840 fans per game.
(Statista)
FC Barcelona ranked highest in the number of spectators (39,840) per game out of the 20 La Liga clubs. Compared to this, the recorded average number of club followers is 22,829.
The lowest-ranked attendance was for the club Rayo Vallecano with 14,848 average spectators.
30. The 2019-2020 season of La Liga garnered an audience surge of up to 2.8 billion global viewers.
(Sports Pro Media)
With an 11.5% increase, the league reached around 2.8 billion viewers worldwide, which included a 50% rise in views from international territories.
31. La Liga's social media presence increased with over 50 million Facebook followers.
(Microsoft)
Microsoft mentioned in their article that the league had acquired around 52 million followers on Facebook, boosted by their partnership with Microsoft Azure.
32. An MLS Thanksgiving game in 2021 resulted in the most-viewed match of all time by almost 1.9 million viewers.
(MLS Soccer)
An MLS Cup Playoffs match on November 25, 2021, drew around 1.894 million viewers on the FOX network. The semifinals match between the Colorado Rapids and Portland Timbers became the second most-viewed MLS match ever (excluding MLS Cups and the All-Star Games).
33. The monthly average TV viewership per game of the MLS reached about 2 million viewers in the U.S. in December 2016.
(Statista)
Statista suggested that the monthly average TV viewership per fixture during December 2016 was 2,012,000 viewers. This almost doubled the average number of viewers in December 2017, with 1,107,000.
34. The 2022 MLS Cup viewership rose 38% compared to the previous year's viewership record.
(Front Office Sports)
An estimated 2.155 million football fans tuned in to the 2022 MLS Cup. During the championship match, LA FC's win over Philadelphia Union drew the league's second-highest viewers since its formation in 1996.
35. The total TV audience of the Serie A TIM garnered more than 272 million in its 2016-2017 season.
(Statista)
During a three-year run from 2015-2017, the league's annual TV viewership numbers reached more than 260 million viewers.
2015-2016:

264,876,914 Total TV audiences

2016-2017:

272,157,779 Total TV audiences

2017-2018:

263,428,917 Total TV audiences
36. FC Internazionale Milano recorded an average of 33,183 matchday attendees in the 2021-2022 season.
(Statista)
In the 2021-2022 season, Inter Milan gained the highest average match attendance at around 33,183 fans. This was followed by AC Milan (32.582 fans) and AS Roma (31,226).
It should be noted that the season coincided with restrictions due to COVID-19 causing many fixtures to be played behind closed doors.
37. In 2021, Seria A TIM experienced a massive drop in TV viewers by more than 3 million viewership numbers during the first two rounds in 2021.
(Advanced Television)
Serie A's viewership numbers for the first two rounds of the 2021-2022 season dropped from an average of 6.7 million per weekend to 3.4 million in one year.
Data published by DAZN reveal viewership by device for the first 20 matches, showing that:
27-30% of viewing comes from mobile phones

68% prefer either a Smart or traditional TV

5% watch on tablets and PCs.
38. Serie A's average attendance for home matches in 2021-2022 stood at 19,818 fans per fixture.
(Football Web Pages)
According to Football Web Pages, the league's home matches average attendance reached more than 19k during its 2021-2022 season.
The league's clubs played 38 home games each. AC Milan peaked at 48,254 average attendees, 73,304 being their most number of attendees recorded.
Below is the average attendance per team:
AC Milan

– 48,254

Inter Milan

– 47,192

Roma

– 44,963

Napoli

– 30,314

Juventus

– 27,461

Lazio

– 24,736

Fiorentina

– 22,044

Salernitana

– 15,661

Genoa

– 15,257

Hellas Verona

– 15,238

Bologna

– 14,765

Udinese

– 14,014

Cagliari

– 11,858

Sampdoria

– 11,713

Atalanta

– 11,344

Torino

– 10,652

Sassuolo

– 8,734

Spezia

– 7,651

Empoli

– 7,401

Venezia

– 7,113
39. About 2.3 million combined audiences attended the 2013-2014 season of the Ukrainian Premier League.
(FootyStats)
Based on detailed statistics by FootyStats, the league recorded 2,312,957 audiences for the 240 matches played during its 2013-2014 season. Shakhtar Donetsk gained the highest average attendance (31,113) out of the 16 UPL teams.
The average attendance for that season peaked at 11,394.
The most attended match was the April 17 fixture between Dynamo Kyiv and Shakhtar Donetsk, amassing 59,360 attendees. Shakhtar Donetsk won the match by two goals.
40. During its 2019-2020 season, the UPL average attendance recorded a nearly 77% decrease compared to the average attendance at the start of the decade.
(Emerging Europe)
The average attendance record for UPL season 2019-2020 dropped as low as 3,000. This marked an almost 77% decline in average attendees compared to the 2010-2011 season's near 13,000 average attendees.
41. The debut of Lionel Messi in PSG-Stade de Reims clash broke Ligue 1 viewing records, with more than 10.5 million views in France.
(Get Football News France, Sport Bible, Sports Pro Media)
10.5 million viewers in France tuned in to watch the match between the PSG and Reims on August 30, 2021.
The fixture saw the debut of former Barcelona player Lionel Messi, which helped the league amass record-breaking viewerships in France.
The return also garnered an average of 2.2 million views on Telecinco, making the match the most-watched Ligue 1 game ever in Spain, peaking at 6.7 million viewers.
Over the internet, the fixture also helped gather an average of 343,000 viewers on Ibai Llanos' Twitch stream.
42. In 2017-2018, the average number of spectators per Ligue 1 fixture reached about 23k viewers.
(Statista)
According to Statista, Ligue 1 games had about 23,019 average spectators.
The breakdown of stats is as follows:
12,783 were subscribed spectators

7,728 paid at the match

2,509 spectators didn't pay
43. Total attendance for the Ligue 1 Conforama 2018-2019 reached more than 6 million.
(Ligue 1 Archives)
According to Ligue 1, the league gained 6,571,920 viewers over its 30-week stretch.
The average attendance for that season was around 22,278, and the highest-attended match struck a 64,696 total number of attendees.
44. Ligue 1 ranked 5th in worldwide TV viewership among top football leagues in 2021.
(TotalSportal)
Based on a list by Total Sportal, France's top football league was 5th in rankings in their list of most watched football leagues. The league had a 21,208 average attendance per match as they collected 120 million TV viewers.
45. Liga MX's 2020-2021 season finale second leg scored an average of 3 million total viewers.
(Televisa Univision, Liga MX)
The Torneo Guard1anes 2021 final match averaged 3 million viewers and peaked at its highest with 3.7 million viewers.
Cruz Azul defeated Santos Laguna via a 2-1 aggregate, becoming Liga MX champions for the first time since 1997.
As per Liga MX, the live attendance for the final match was 21,016.
46. Football viewership in the U.S. garnered 2.5 million audiences during the Liga MX 2020 El Súper Clásico's decisive second leg.
(The18)
The 2020 El Súper Clásico match between Liga MX FCs Chivas and América drew a massive 2.5 million total viewers, with a 1.4 million audience of Adults 18-49.
The viewership from that match was the most-watched football match on any American network in 2020, beating EPL and MLS ratings during that weekend.
47. Liga MX was the most-viewed Soccer league in the United States in 2021.
(Front Office Sports)
According to an article from Front Office Sports, Liga MX led all the other soccer leagues in views during 2021, almost double in views compared to MLS and EPL.
Liga MX average viewership on Univision:

845,000

MLS average

viewership on ESPN

and Fox:

355,000

EPL average viewership on NBC:

475,000
48. Average attendance for Liga MX matches was almost 14k during the 2021–2022 season.
(Sports Reference)
Based on the stats from FBRef, the average number of attendees for home games of league fixtures was around 13,425 spectators.
Universidad Autónoma de Nuevo León (UANL) amassed the highest number of attendees with 23,111.
49. 2016 Liga MX Apertura playoffs broke the rating record that year.
(World Soccer Talk)
Univision's coverage of the Aperture Quarterfinal Round 2016 was the most-watched in all key demographics, with an average of almost 3 million viewers.
The first leg between América and Chivas delivered an average audience of 2.9 million total viewers (ages two and above) and 1.6 million (adults 18-49), delivering the largest audience ever, on any network, for a first-leg match in a Liga MX Quarterfinal round.
The second leg of the 2016 Súper Clásico match delivered an average audience of 3.0 million total viewers (2+) and 1.6 million (Adults 18-49).
50. The UCL Finals of 2017 drew more than 105 million viewers worldwide.
(Statista, UEFA)
During the 2017 finals of the UCL, an estimated 105.86 million viewers globally watched the fixture. Live attendance for that finals match between Real Madrid vs. Liverpool was recorded at 61,561 spectators.
In comparison, here are the number of live viewers of the UEFA Champions League finals worldwide from 2016 to 2021:
2016-2017:

87.52 million (65,842 live attendance)

2017-2018:

105.86 million (61,561 live attendance)

2018-2019:

59.36 million (63,272 live attendance)

2019-2020:

79.37 million (0 live attendees due to the pandemic)

2020-2021:

48.67 million (14,110 live attendance)
51. Viewership for the 2015 UCL Finals trumped the Super Bowl 49 by over 200 million in the United States.
(Infogram)
According to Infogram, 2014-2015 UCL Finals viewers amassed around 380 million viewers in the U.S., while the Super Bowl 49 had about 114.4 million.
The rating broke TV records for the U.S. as the UEFA finals eclipsed the Super Bowl by more than 250 million viewers.
Although regarding engagement via Twitter, the 2015 UCL finals gained 8.4 total tweets, while the SB 49 recorded about 28.4 million tweets.
52. The UCL Finals experienced its lowest viewership ratings in the U.S. during UCL Finals 2019, its lowest since 2013.
(Sports Media Watch)
The finals match between Liverpool-Tottenham drew a combined audience of 2.95 million viewers across TNT and Univision. The 2019 ratings were down 5% compared to the 2018 UCL finals (3.10M) and 2% from the 2017 UCL finals (3.02M).
That viewership number was the smallest since 2013 and garnered a low 2.07 million across FOX and Fox Deportes.
53. Global numbers for the 2021 UCL finals reached an estimated 275 million viewers.
(The Sporting News)
The Sporting News reports that an estimated 275 million viewers were garnered during the 2021 UCL finals, as confirmed by the UEFA.
8.7 million views from the U.K. and 3.6 million from the U.S. were part of the estimation.
54. An estimated 700 million viewers worldwide tuned in to the 2022 UCL Finals.
(AS, NBC New York, Sports Pro Media)
Based on an article by AS, the 2022 UCL finals drew an estimated 700 million viewers worldwide.
The record is significant compared to the general UCL finals average of 400 million viewers. The article also suggested that the finals is broadcasted in over 200 countries globally.
The finals also drew the largest viewer count in the U.S. for a UCL final match since 2011, with an average of 2.76 million viewers.
In other countries, the fixture garnered 7.7 million Spanish viewers. France viewers were tallied at an average of 5.9 million, 8.39 million for Germany, and 6.1 million for Italy.
55. In 2019, the Chinese Super League was ranked Asia's #1 football league.
(Deloitte)
According to Deloitte, the CSL garnered about 700 million viewers during its 2019 season, with 51% via digital media.
56. More than 5.7 million total spectators came to see Chinese Super League matches throughout the 2018 season.
(Transfer Markt)
During the 2018 season of the Chinese Super League, the league amassed 5,750,421 attendees in the 240 matches held. The average number of attendees per fixture was about 23,960.
The Huada Stadium, home to Guangzhou FC, garnered the largest total spectators with 705,025, averaging about 47,002 per match.
57. The Chinese Super League gained a cumulative 1.6 billion total spectators in 2019.
(Statista)
According to Statista, the CSL recorded a cumulative 1.6 billion attendance from 2007 up to the 2019 season.
Drawing basis, the 2007 season drew 140 million spectators, and the 2018 season drew a cumulative 1.4 billion audiences.
Soccer Pay-Per-View Revenue Statistics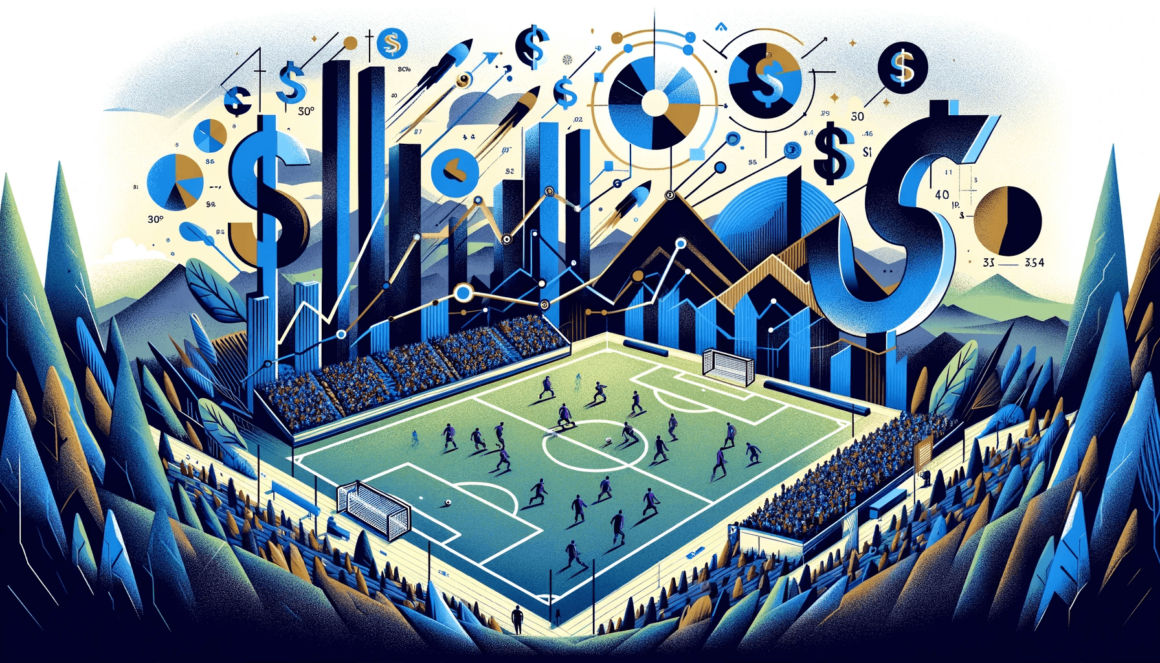 58. For the EPL 2021-2022 season, the league generated about £5.5 billion in revenue.
(Statista)
During the 2021-2022 season of the EPL, the league gained around £5.5 billion in revenue. £3.1B was from Broadcasting fees, £1.65B from sponsors, and £0.7B from matchday.
This was the revenue data for the previous seasons:
EPL Season
Revenue Generated (in billions £)
Broadcasting
Commercial/ Sponsorship
Matchday

2014-2015

1.78

0.987

0.583

2015-2016

1.927

1.09

0.622

2016-2017

2.768

1.167

0.617

2017–2018

2.844

1.305

0.67

2018-2019

3.049

1.418

0.683

2019-2020

2.34

1.563

0.599

2020-2021

3.5

1.6

0.015 (forecasted)

2021-2022

3.1

1.65

0.7
59. Between 2019-2022, FIFA generated around $7.6 billion in revenue.
(Investopedia, FIFA)
As per FIFA Publications, the association made $7,568 million in total revenue for 2019-2022. This is an 18% ($1.147 million) increase compared to $6,421 million from 2015-2018.
Data breakdown is as follows:
TV Broadcasting Rights:

$3.426B (45.3%)

Marketing Rights:

$1.795B (23.7%)

Licensing Rights:

$769M (10.2%)

Hospitality Rights and Ticket Sales:

$949M (12.5%)

Ticket Selling:

$686M

Hospitality Rights:

$243M

Others:

$20M

Other Revenue and Income:

$629M (8.3%)
60. The U.S. Soccer Federation generated $101.4 million in operating revenue for 2018.
(Washington Post)
Based on reports from Washington Post, the U.S. Soccer Federation had total operating revenue of $101.4 million in the fiscal year of 2018.
Almost 50% ($47.2M) was generated by sponsorships, and around 25% ($27.6M) was attributed to revenue from games played by the national teams.
61. Over 60% of soccer fans in the U.S. are willing to pay to stream matches.
(World Soccer Talk)
More than 60% of soccer fans are willing to pay more than $20 monthly to watch soccer games via streaming platforms such as MLS Season Pass.
62. Manchester City FC leads the list of highest-revenue FCs in 2021-2022.
(Statista)
In the 2021-22 season, Manchester City FC generated the highest revenue of all football clubs worldwide, with €731 million. Real Madrid placed second (€713.8M), and Liverpool was third (€701.7M).
63. The English Premier League produced about €5.5 billion during 2020-2021.
(Statista)
The EPL generated the highest revenue among the "Big Five League" in Europe, with an estimated €5.492 billion in 2020-2021.
Statista added that this was due to clubs in the EPL being more willing to spend in the transfer market. Total transfer fee spending in the EPL amounted to around €1.7 billion in 2021.
64. The top 20 highest-generating Football Clubs produced total revenue of around €9.2 billion in 2021-2022.
(Deloitte)
The accumulated earning for the top 20 revenue-generating clubs in 2021-2022 stood at €9.2 billion. This was an increase of 13% (€8.2 billion) compared to 2020-2021 earnings reported by the Money League clubs.
65. PPV figures for EPL were tallied at 39,000 average buyers for £14.95 each.
(The Sun)
An average of 39,000 viewers paying £14.95 were recorded for the first two rounds of the English Premier League's pay-per-view matches during the 2020-2021 season.
This article also stated that three matches from that season gained less than 10,000 viewers.
Wrap-Up
Whether you call it Football or Soccer, it's safe to say that with figures ranging from the thousands to the billions, the sport has established itself as a worldwide phenomenon.
Football's influence reaches almost every corner of the globe. Its representation spans all ages, genders, groups, and cultures. No matter where you are in the world, you probably have dreamt once in your life of going to a soccer event and being a part of the roaring crowds.
Buy a ticket, subscribe to a network, get those PSG jerseys, or pick up a football and start playing. Whatever it may be, keep participating in the sport and be part of the statistics.
FAQ
1. How many countries is soccer the most popular sport in?

Soccer is played in more than 200 countries by over 250 million people.
2. Where does the term "soccer" come from?

The word "asSOCiation" was first abbreviated to "asSOC," which then became "SOCcer." This originated from the first official assembly for the sport, wherein the rules they adopted ultimately became known as "Association Football."
3. What is considered a "foul" in Football?

Directly touching the football with your hands or arms is a foul, unless you are a goalkeeper. Tripping and pushing an opponent is also punishable.
4. How long can a Goalkeeper directly hold the ball?

Based on FIFA Football Rules, the goalkeeper cannot take more than four steps while directly holding the ball. This can be punished with an indirect free kick for the opponent.
5. What is a penalty in football?

In FIFA, a penalty kick takes place during regular play. A kicker shoots the ball from the penalty mark, a spot located 12 yards from the goal line.