15 Stats on Mobile Gaming Demographics for 2023
According to mobile gaming industry statistics, mobile games have broken records and generated billions of dollars in revenue over the previous few years. So, it's no news that the market for mobile games is booming.
Using mobile devices to play games is easy, simple, and enjoyable. Furthermore, unlike PC or console gaming, it enables gamers to play games wherever.
So, here are some stats that'll show you how and why the industry is so successful today.

Highlights of the Article
General Stats on Mobile Gamer Demographics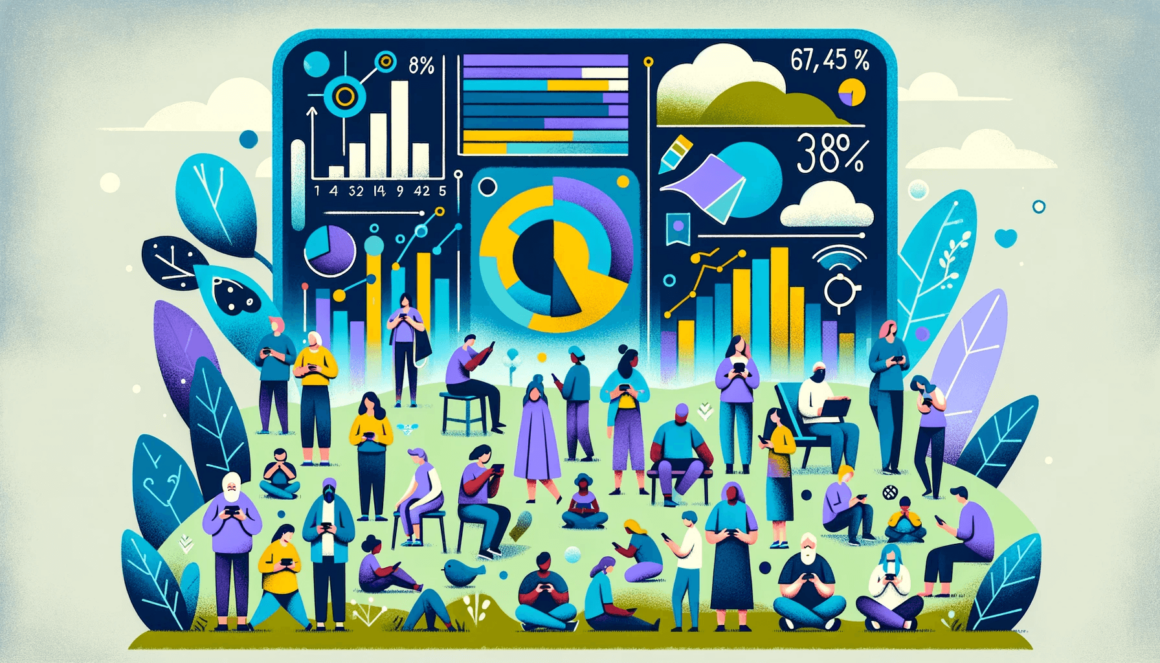 Who plays mobile games nowadays? The answer is everyone. Mobile has opened up a new world of accessibility and ease of use for gamers worldwide, empowering the next generation of gamers.
1. The number of mobile gamers in 2021 is 2.6 billion.
(Newzoo, CDN2, Statista)
That number was 2.2 billion in 2019 and 2.5 billion in 2020. This figure is expected to become even higher in the following years, thanks to the rising markets in the Middle East and Africa, Asia-Pacific, and Latin America. With each passing year, mobile gamers make up a bigger percentage of the overall gamer demographic.
2. Asia has over 1.29 billion mobile gamers, as mobile gaming stats report.
(Statista)
And that translates to nearly half of the entire mobile gaming audience. With 551.7 million mobile gaming users, Europe was placed second.
North America is in third place, after Asia, Europe, And Latin America.
3. Mobile gaming trends show that 50% of gamers play mobile games while in the bathroom.
(SaaS Scout, Localize Direct)
Furthermore, approximately 80% of adults play games at home, and some even multitask while doing so.
As for what they play, mobile game trends show that hyper-casual games were the most popular games in the first half of 2020.
Real-time multiplayer action was featured in three of the top five grossing mobile games, ranging from PvP battles to MMORPGs, demonstrating that this genre can be as popular on smartphones as it is on PC.
4. As of 2021, 34.1% of those who play mobile games in the US are from high-income households.
(Finances Online)
According to research stats on mobile gamers, individuals with a higher level of education and those with higher household incomes are more likely to play mobile games.
5. During the pandemic, 70% of gamers have spent more time playing mobile games.
(Finances Online)
Furthermore, 65% of mobile game users say their gaming sessions have gotten longer. With the pandemic forcing people to stay inside, games provide people with safer ways of socializing, having fun, or simply de-stressing.
With that in mind, we can safely say that this section of the gaming industry has been prospering despite the pandemic.
Mobile Gamer Demographics: Gender and Age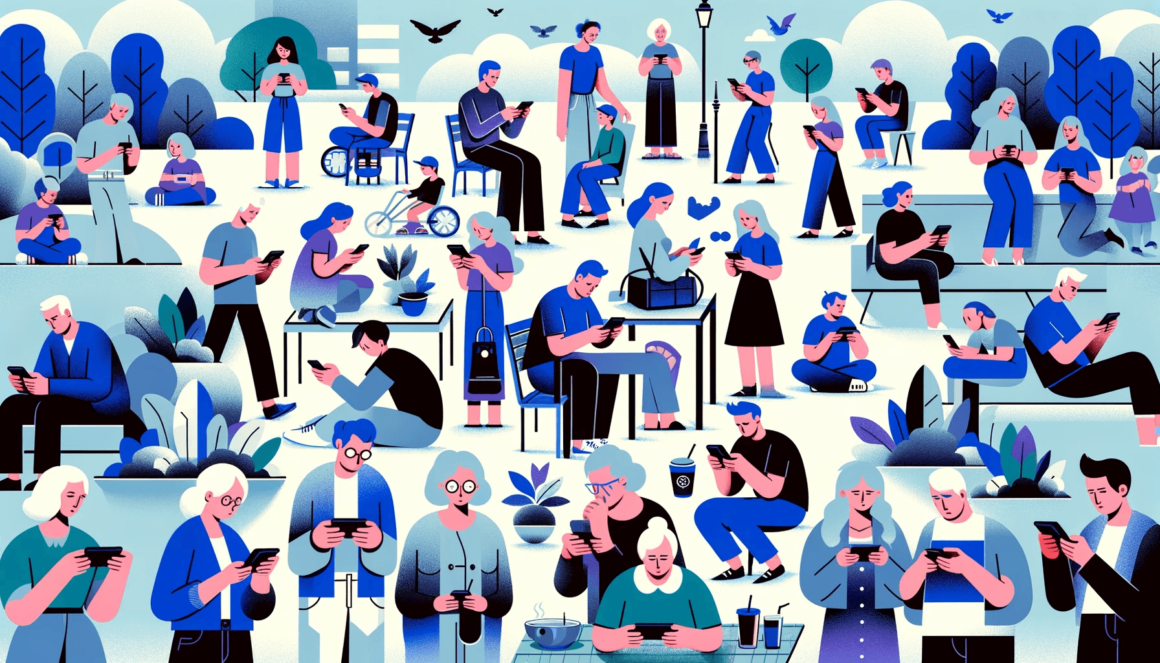 Gaming is a pastime that is frequently associated with younger men. However, mobile gaming demographics have become far more diversified, and data shows that female gamers are far more prevalent than previously thought.
Another intriguing fact is that young people are not the primary users of mobile gaming. In fact, parents are more likely to be gamers than their children.
6. Mobile gaming demographics for 2021 show that 55% of players in the US are women, and 45% are men.
(Statista, MMA)
Moreover, according to research from 2015, male gamers' gaming sessions range from 8 a.m. to 9 p.m. Lunchtime and commuting times are the busiest times during these sessions.
Female gamers follow a similar pattern, but the 9 p.m. peak is substantially larger, and engagement begins much earlier in the day, with gaming sessions progressively growing from 5 a.m.
However, with the pandemic still affecting our daily lives, these times have probably changed too.
7. Mobile game statistics from 2020 show that 43% of women play mobile games 5+ times weekly.
(MoPub, Win)
At the same time, only 38% of men play that frequently. Another research from 2018 showed that more than 56% of mobile gamers played at least ten times every week.
All in all, women play mobile games more frequently than men.
Furthermore, a study shows that approximately 4.5% of women spend money in-game compared to only 3.3% of men.
8. Women account for roughly 76% of mobile puzzle players.
(Forbes, The Drum)
As for their gaming preferences, about 86% of women prefer single-player mode games. Despite that fact, Call of Duty and Fortnight both had a significant female audience in 2019 (36% and 34%, respectively).
At the same time, they only account for 26% of strategy gamers and 23% of action players. Gender neutrality was discovered in casino games.
Finally, about 48% of women mobile gamers say puzzles are their favorite genre.
9. Over 90% of gamer moms play mobile games at least once a week.
(Research World)
Mothers are one of the most fascinating and maybe surprising groups of the mobile industry trends. We discovered that more than ⅔ of moms play games — and around 74% of gamer moms do so every day.
10. In-app purchases have been made by 62% of mobile gamers under the age of 13.
(Finances Online)
So, it's safe to say that mobile gaming marketing is persuasive. Even more so, considering that 31.1% of parents support their children's in-app purchases.
Additionally, over 40% of parents who allow their children to make in-app purchases set a monthly budget restriction of $10. On the other hand, 23% of parents allow their children to spend more than $50–$100 per month on mobile games.
11. The average age of mobile gamers is 36.3 years, according to research from 2019.
(TechCrunch)
In 2014, that figure was 27.7. Also, that's not that different from the average age of gamers globally — 35. Surprisingly, one-third of all gamers are between the ages of 36 and 50, which is a long way from the stereotypical "gamer."
After looking at the new mobile gaming industry trends, we can see that many stereotypes are broken, and entrance barriers are nearly non-existent, resulting in the highest level of game accessibility ever.
12. Around 86% of Gen Z-ers play games on their mobile devices.
(VB)
Of all the generations surveyed, Gen Z-ers are the most likely to enjoy other gaming platforms, such as PC and console, demonstrating that their appetite for games is substantial.
After looking at some mobile gaming market statistics, we can confirm that Gen Z-ers' most preferred mobile games are:
action-adventure

role-playing games

puzzle/match-3 games
13. Stats for 2020 show that 32.7% of mobile gamers are between the ages of 25 and 34.
(Finances Online, Games Industry)
Moreover, research from 2020 shows that the number of gamers aged 45 and up increases by 17% year over year. The 25–44 age group increases by 13%, the 2–12 age group increases by 9%, and the 13–24 age group increases by 3%.
14. In the 45–54 age group, 53% of internet users use their smartphones to play games.
(MoPub)
As the 2018 study shows, these older players usually chose:
board/card games (12%)

shooter games (11%)

and puzzle/platform (11%)
Games reflect a wide range of gamers, and gamers, in turn, influence mobile game profits.
15. 85% of 55+ survey respondents don't consider themselves to be gamers.
(AppLovin)
Regardless, as this study from 2018 shows, 30% of them played mobile games daily. Only 14% of those over the age of 55 had never played a mobile game.
While many of those surveyed may not identify themselves as gamers, gaming has become more accessible to people of all ages and genders, and more people than ever are playing mobile games.
Finally, we'd also like to note that the survey encompassed only around 4,000 smartphone owners, so the actual numbers might be somewhat different.
Conclusion
Stats on mobile gamer demographics affirm that new trends have already emerged in the mobile gaming industry.
Even if you don't play actively, mobile gaming has become hard to ignore in recent years. Mobile gaming industry statistics reveal that the number of players is rapidly increasing, with more and more people becoming involved in this activity every day.
FAQ
How big is the mobile gaming industry?
What is the No 1 mobile game in the world?

The most popular mobile game at the time of writing is PUBG Mobile.

In over 100 countries, it has become the most popular mobile game app. The creators of PUBG took advantage of their Python skills to create this all-time favorite battle royale mobile game app.
How much did mobile gaming make in 2020?
Which country has the biggest gaming industry?

As per the mobile game revenue by country, with a projected turnover of $49.3 billion in 2021, China has the largest market in this business. It is predicted to reach $71.2 billion in 2025, vastly outpacing the second-placed US, which is expected to generate $42.5 billion in that year.

Japan, in third place, continues to be an extraordinary market for video games, with revenues estimated to reach $24 billion in 2025, four times that of South Korea, the United Kingdom, or India.
Is the mobile gaming industry growing?
What demographic plays mobile games the most?

Women account for more than half of all mobile gamers in the United States. Moreover, as 32.7% of mobile gamers are between 25 and 34 years old, we can also conclude that they are mostly millennials.

So, mobile gamers are shattering the preconception that gamers are primarily younger guys.
What is the target audience for mobile games?

Children aren't the only targets of game creators — their parents play, too. Mobile games are popular among zoomers, millennials, Gen X, and even baby boomers.

Plus, as our stats show, both men and women play frequently, so the target is pretty much everybody with a smartphone.