Gamer Demographics: 2023 Game-Changing Statistics Worth Checking
Most people still think of boys and teens when they hear about gamers. However, gaming is no longer exclusively a male-dominated industry.
In 2022, women comprised around 48% of US gamers. The number of women gamers has been consistently increasing over the years.
Read on about the shifting gaming demographics and the latest industry developments.

Highlights of the Article
The global video game population is estimated to be around 3.24 billion.
Ages 18+ comprise the majority of US Gamers, around 76%.
The demographic of video gamers is typically 35 years old.
In 2022, females in the US accounted for almost half of the gamer population, at around 48%.
Playstation demographics show that 41% of PlayStation 4 and 5 owners are women.
In the US, around 80% of men ages 18-34 prefer shooter games.
2022 saw 71% of gamers in the US belong to the Caucasian ethnicity.
Asia's video game population comprises 37% of female gamers.
The country with the largest gaming population in 2022 is China, garnering around 742.19 million.
An Overview of the Video Gamers' Demographics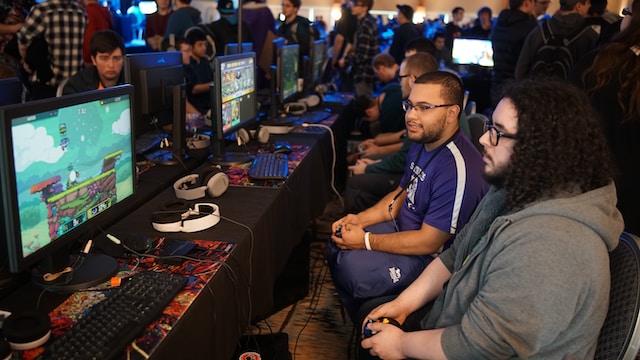 The gaming community is becoming a diverse group in terms of age, with increasing numbers of younger and older players alike.
Men spend over 6 hours in video gaming, ahead only an hour from the hours women spend at 5 hours.
These and more are just some of the statistics that will be discussed in the following sections of the article below.
Statistics on Video Gamers
From 2.7 billion video gamers in 2020, the figure rose to 5.6% in 2023 at 3.2 billion. By 2024, this number will increase to 3.34 billion.
The majority of the increase is attributed to the Asia Pacific market. These numbers will only increase now that everything is back to normal.
Read on to find out the latest statistics on video gamers.
1. 3.24 billion people worldwide play video games.
(Statista)
The gaming world is rapidly growing. The gamer demographics for 2021 show that over 40% of the global population are gamers. Most of the world's gamers come from Asia – 1.48 billion.

The growth is visible compared to 2020 when the world had an estimated 2.7 billion gamers.
2. 76% of gamers in the US were over 18 in 2022
(Entertainment Software Association)
Gaming demographics for 2022 show that the largest group of gamers are, in fact, adults.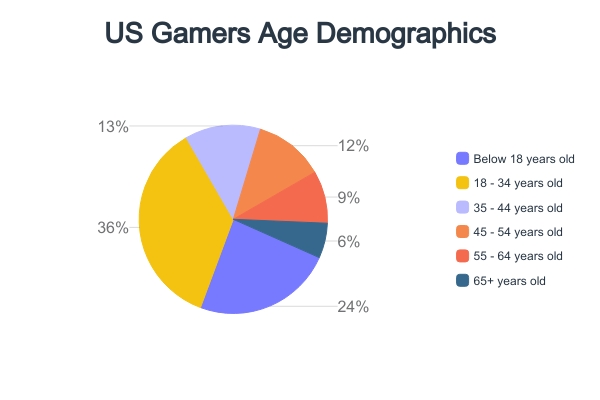 Only 24% of gamers in the US are under 18. The largest group are people aged 18 to 34, with 36%. The smallest group is gamers over 65, with 6%.
3. The average age of video game players is around 35 years.
(VentureBeat)
The gamer age statistics worldwide show that the gaming world is changing all the time. The average of video game players is shifting upwards. In 2022, it was between 35 and 44.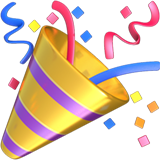 Fun Fact
With the growth of the mobile gaming industry, people of all ages are enjoying games. Video games are no longer just for children.
With the growth of the mobile gaming industry, people of all ages are enjoying games. Video games are no longer just for children.
4. In 2022, 70% of adult US gamers played games on their smartphones.
(Entertainment Software Association)
Due to mobile games' growing popularity and availability, smartphones are the most used devices for playing video games. Game consoles come second, at 52%, while 43% play on PCs.

Did You Know?
Google Playstore has about 477,877 games.
Apple App Store had 957,390 mobile games.
5. Nearly 79% of all Internet users regularly engage in gaming activities.
(Newzoo)
Gamers are an appealing demographic for brands, especially those that bring the right message, as players have a 36% more positive outlook on brands than non-players.
There is more to gaming than just playing: Trends in the metaverse and in-game socialization have accelerated and skyrocketed.

Interesting Stats
Gaming Demographics Gender Stats
Gender is one of the demographic aspects that has changed the most in the past decade. Women gamers are on the rise, and there's no stopping them.
Here are some interesting statistics on the gender demographics of gamers.
6. 48% of US gamers identify as female.
(Entertainment Software Association)
Over the years, the male-to-female gamers' ratio was perceived to favor men. But, the statistics show that the difference is pretty small.
Female gamers have consistently hovered around 40% since 2008. But women's share of the gaming population has grown to nearly half over the past decade.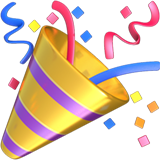 Fun Fact
Sasha "Scarlett" Hostyn is the highest-earning female eSports gamer. She earned $445,871.56 as of 2023 from Starcraft II tournaments.
7. Women make up 41% of PlayStation 4 and 5 owners.
(Push Square, Axios)
In 2022, Sony announced that over 21.7 million units of PlayStation 5 have been sold globally since its release. 41% of combined PlayStation 4 and 5 sold are owned by women.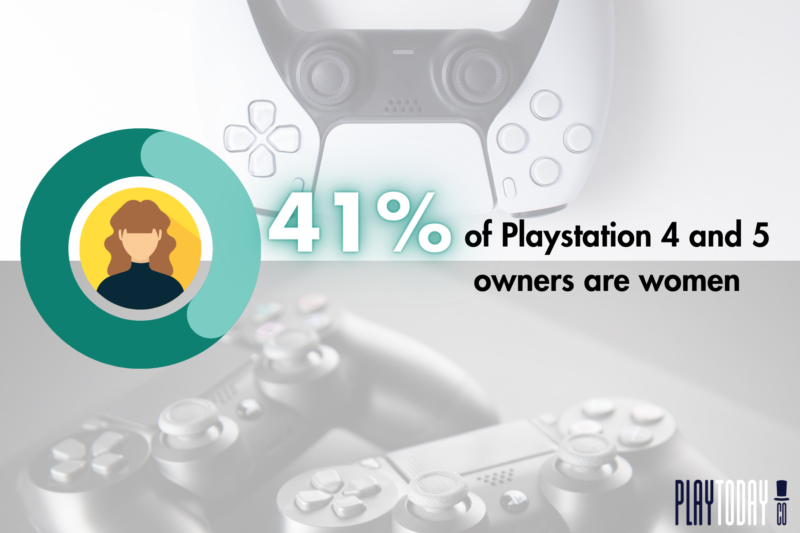 The percentage of women owners is increasing and is much higher than for PlayStation 1 – only 18%.
8. 96% of boys and 76% of girls played games regularly.
(National Center of Biotechnology Information)
A recent Norwegian study in 2020 showed that within the 9-18 age group, 96% of boys and 76% of girls play video games regularly.
In 2018, the percentage of boys was the same, while only 63% of girls identified as gamers.

Side Note
9. 80% of US male gamers aged 18-34 prefer shooter games.
(Entertainment Software Association)
Men aged 18-34 prefer shooter games, while women prefer family games.
This explains why games such as Call of Duty earn almost $2 billion annually and Mario games are still trendy.

Did You Know?
According to research, men prefer shooter games because it gives them the feeling of "playing God". The sense of control that shooter games give makes them so addictive.
The worldwide prevalence of gaming disorder is now at 4% or more than 104 million people.
10. In 2021, 10.9% of women and 11.9% of men worldwide play video games for over 20 hours per week.
(Statista)
Men and women spend 8.45 hours a week on average playing video games.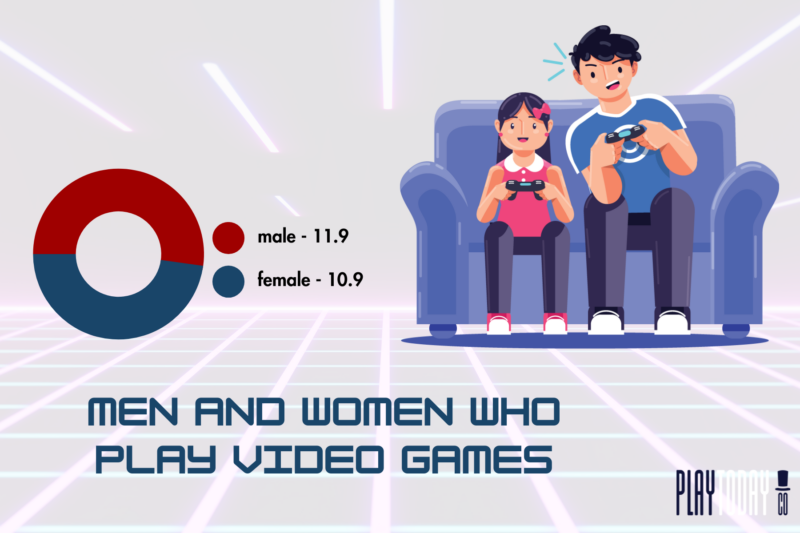 In January 2022, a survey involving gamers in the US revealed that 6% of women while 9% of men played video games for 13 to 24 hours a week.
Video Gamers Demographics by Race and Country
There are billions of gamers worldwide, so you might wonder which country has the most gamers or produces the most skilled gamers.
Here are some interesting global gamer demographics that you need to know.
11. In the US, 215.5 million people regularly engage in video gaming.
(Entertainment Software Association)
The US is one of the countries with the highest video game revenues and the highest number of gamers. 2021 stats show that almost 70% of the population plays video games.
This was nearly 6% more than in 2020, when gamers reached 214 million, and 28% more than in 2019, when the US had 164 million gamers.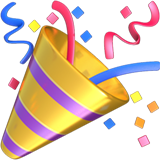 Fun Fact
In the US, gamers spend 6.76 hours a week playing video games!
12. Female gamers make up 37% of Asia's total gamer population.
(Business of Apps, Niko Partners)
The latest report from Niko Partners revealed that 37% of gamers in Asia are women. This figure is growing at a rate of 11% per year.
Female gamers comprise about 23.5% of the Asian games market's total revenue.
13. In 2022, there were nearly 2 billion mobile gamers.
(Statista, PocketGamer.biz)
Revenue from smartphone games is expected to reach $91.4 billion in 2022, representing 45% of the total gaming market. With a global revenue of $58.6 billion, console games came second.
Furthermore, research shows that women account for most mobile gamers, with 63% saying they turn to mobile gaming as their source of "me time."
14. 71% of American gamers belong to the Caucasian group.
(Entertainment Software Association, Axios)
The second largest ethnic group, with 10%, is Hispanic, 8% are African American, 7% are Asian or Pacific Islanders, and 3% are other ethnicities.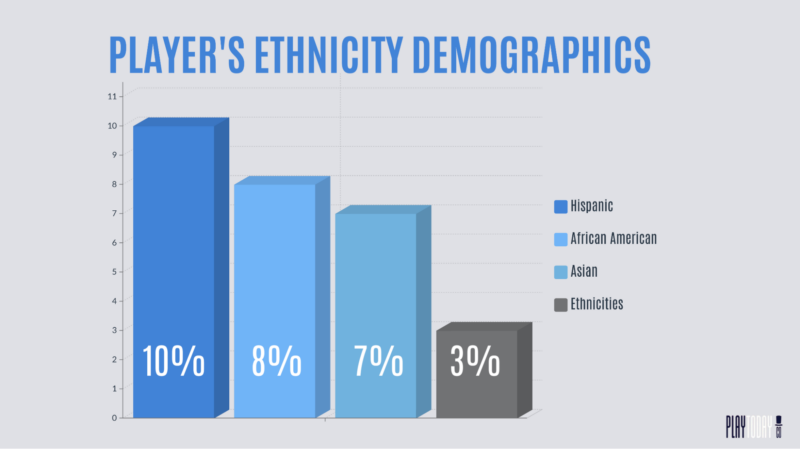 It may seem like a small percentage of the population, but the share of non-white gamers is rising.
Factors such as gatekeeping, representation, spending power, and class divide contribute to the number of players according to their ethnic group.
15. China has the most gamers of all countries, with an estimated 744 million as of 2022.
(Newzoo)
China's gaming population is the largest worldwide, with nearly 750 million gamers. This is unsurprising since China has the largest population and one of the largest gaming industries.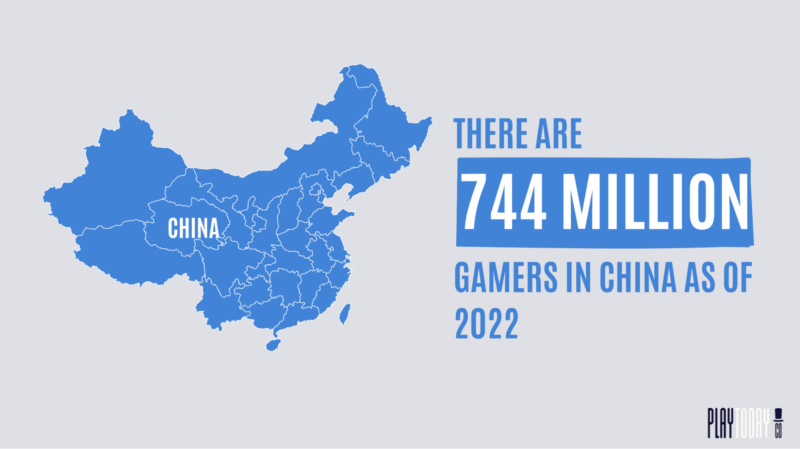 However, it's yet to be seen how the demographic of gamers in China will change now that restrictions on underage gamers went into effect in 2021.
16. The United Arab Emirates has the world's highest per-capita rate of adult gamers.
(Statista)
In 2022, 91% of people in the UAE said they played video games at least occasionally, with many being avid mobile gaming fans.
Smartphone mobile gaming is a rapidly expanding industry because it attracts new players by being accessible on the go and costing very little to get started.
The Endgame
The gaming scene has indeed changed over the years. Not only are women closing the gap in terms of population with men, but they are also at par with their skills.
Although there is still much work to be done regarding representation, as this multimillion-dollar industry evolves, so does the audience.
Statistics may have changed, but one thing remains: gaming, after all, goes beyond age and gender.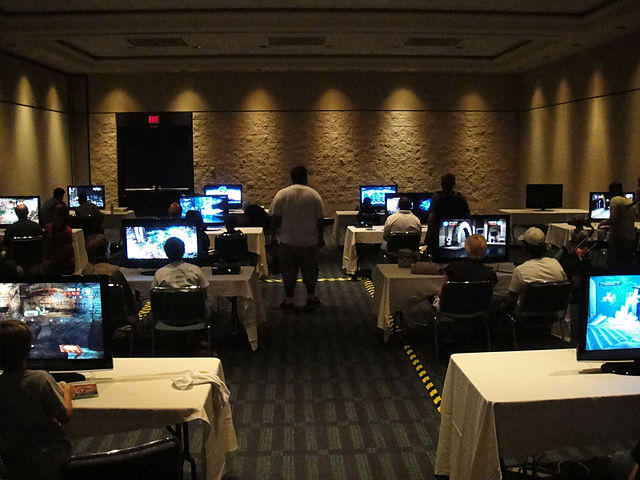 FAQs
What is the current audience demographic for video games?

Gaming is most popular among the 18-34 age group in the United States, accounting for 36%. At the same time, 24% of gamers are under the age of 18, while 13% are aged between 35 and 44.
What is the average age of a gamer?

As of 2022, the typical gamer is around 30 years old.
What race are most gamers?

Asians constitute the vast majority of gamers worldwide. They dominate the gaming market with 1.48 billion players.
What country has the most gamers?

With over 742 million gamers, China leads the list of most gamers per country.
What is the percentage of female gamers?

When we look at gamers by gender, 48% are women in the United States, with a similar percentage of women globally.